Palmeiras leader, Coritiba breathes and Athletico sick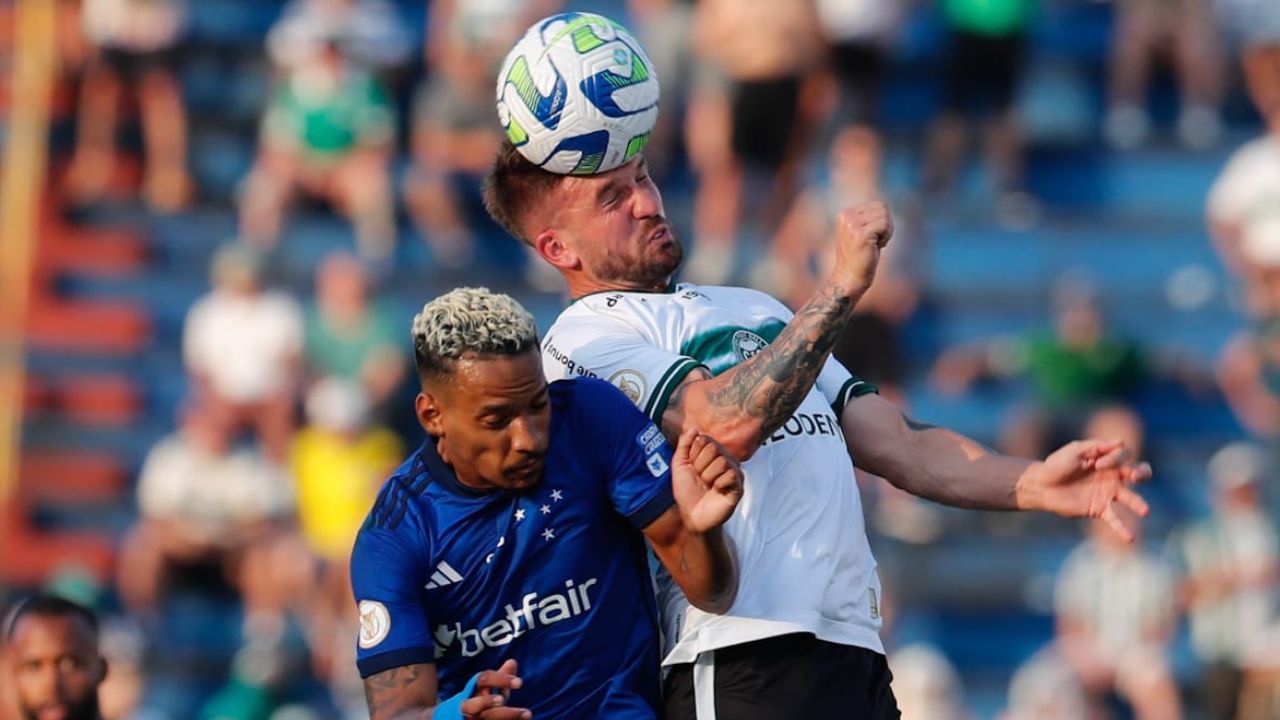 So much happened this weekend at Brasileirão I will try to select the themes.
For example, our football's terrible calendar, thanks to the anachronistic and deficient state championships, causes exhaustion in most players at the end of the season; We will leave the consequences of excessively detailed VAR for another day.
Let's stay with the technical part and then Botafogo became a "case" on how to deliver a title won in advance.
Conceding the draw to the limited Bragantino, Botafogo finally offered the leadership of the championship on a platter to Palmeiras, who thrashed Internacional and benefited from the stumbles of Flamengo and Grêmio. Tite and Renato Gaúcho were left without an argument in their post-game speech.
+ Check out the complete Brasileirão table
Coritiba seems to do better playing away from the Couto Pereira stadium, as they beat Cruzeiro at Vila Capanema, in a match in which we anticipate a high risk of conflict.
I warned that extra attention would be needed for security and, regrettably, it happened, with the stupid invasion of the field by some irresponsible members of Cruzeiro's organized fans.
Coxa fans mistakenly also invaded the pitch. However, in my opinion, it was the legion of Cruzeiro residents who caused everything.
Coritiba found a goal at the end, with a beautiful volley from Robson, and that left the Minas Gerais fans angry. She was already upset with the goal disallowed in favor of her team, due to the minute detail of that VAR.
Nervous, technically weak game that highlighted the current level of the two teams fighting against relegation. But Coritiba continues to breathe.
In an attempt to gain a place in the next Libertadores da América, Athletico once again disappointed its fans with a dull draw in Bahia.
The place is increasingly difficult, as of the last 15 points played, Furacão only won three.
All because he continues without command, on and off the field, without fighting spirit, without inspiration, without game organization and much less talent to change the gloomy outlook of a disappointing year. Unfortunately, the conclusion is that Athlético is sick.
Don't miss anything
Receive news from UmDois directly on your WhatsApp!
Stay in
Subscribe to the UmDois Esportes YouTube channel!
See too:
Wesley cites absences and tiredness to justify Athletico's bad streak
Palmeiras leader, Coritiba breathing and Athletico sick in Brasileirão
Athletico seeks a draw against Bahia, but continues to win fast
With remote chances, Kosloski defends work at Coritiba