Cruzeiro announces dismissal of coach Zé Ricardo – 12/11/2023 – Sport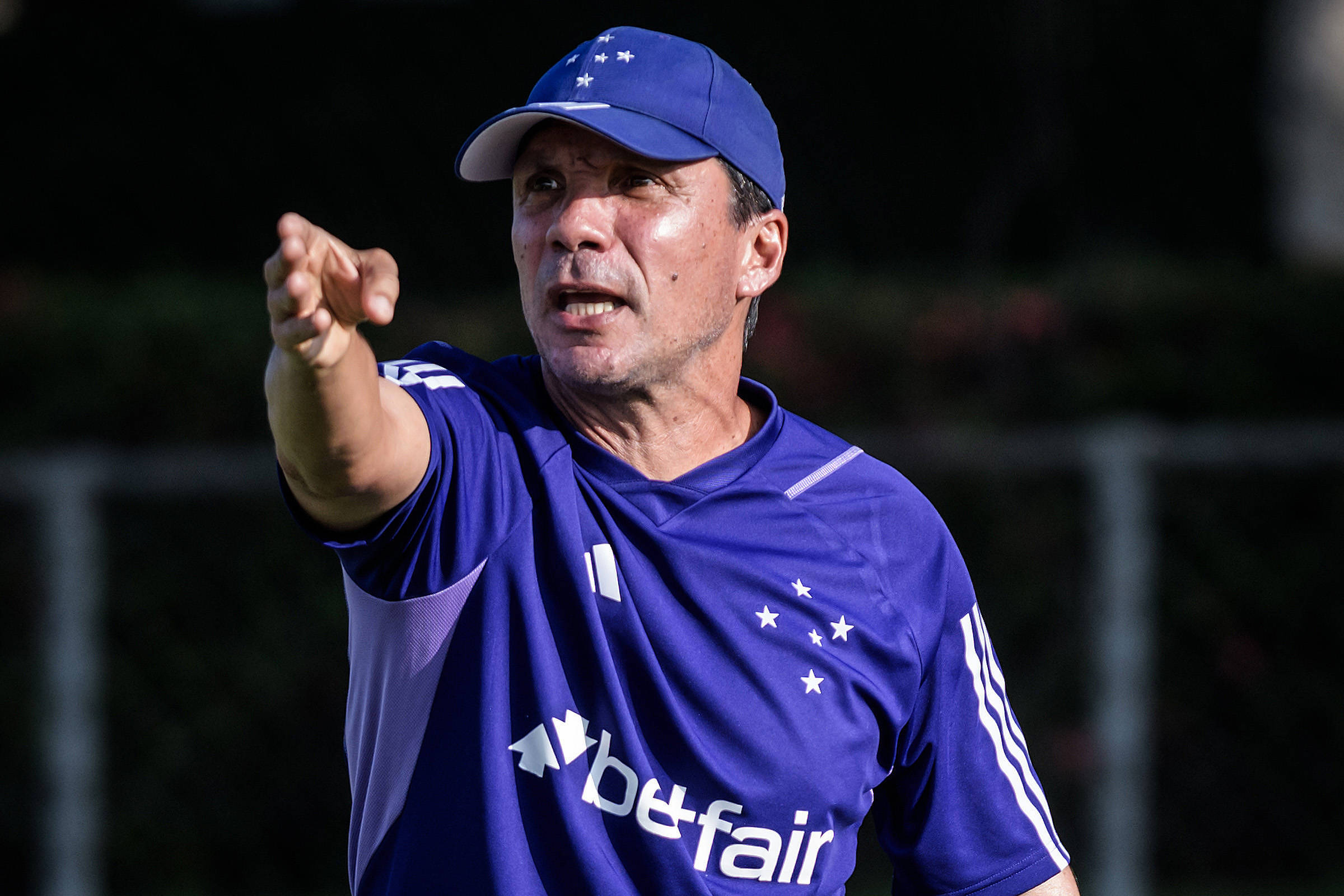 Amid the fight against relegation in the Brazilian Championship, Cruzeiro announced this Sunday (12) the departure of coach Zé Ricardo. Two months after his hiring and after another defeat for the Minas Gerais team on Saturday (11), the club's board decided to dismiss the coach.
Along with him, assistant Cleber dos Santos and physical trainer Fábio Eiras also leave the club.
"The club thanks them for their dedication and professionalism and wishes them success in the careers of their professionals. The week's training sessions will be led by the coach of the Under-20 team, Fernando Seabra, until the definition of Cruzeiro's new coach", says a note released by the team.
Zé Ricardo's last match in office was the 1-0 defeat to Coritiba, on Saturday (11), in Paraná, which prevented the Minas Gerais team from leaving the relegation zone.
Cruzeiro is in 17th place in the table, with 37 points, and will play six more games until the end of Nacional — two more games than most of their opponents.
With the departure of Zé Ricardo, Cruzeiro will go to its fourth coach this season only. The first was Uruguayan Paulo Pezzolano, who left his position after the team's elimination in the semi-finals of the Campeonato Mineiro.
Then came Portuguese Pepa, who took over before the start of the Brazilian Championship. He was fired by the club after completing seven matches without winning, at the beginning of the second round.
That was when Zé Ricardo took over, with the mission of ensuring Cruzeiro's permanence in Series A. In ten games for the club, the coach achieved three wins, five defeats and two draws.