Vinicius Junior: friendly team selection in Spain – 05/24/2023 – Sport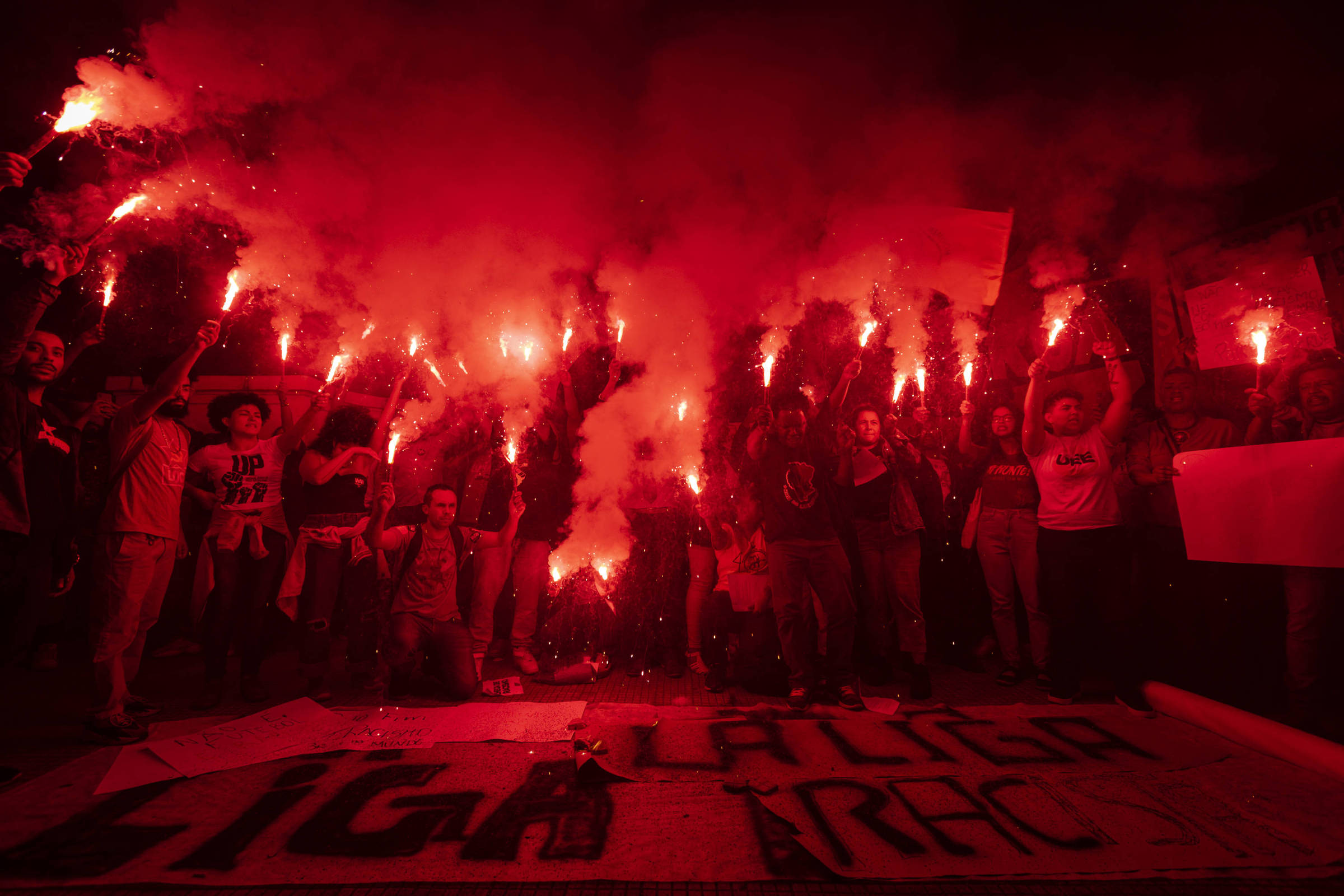 The Brazilian team will play two friendlies, against Guinea and Senegal, in June, the first of them in Barcelona, ​​precisely at a time when Spain is being pressured due to cases of racism against striker Vinicius Junior.
Brazil, still without a coach due to the departure of Tite after the end of the World Cup in Qatar, will face the Guinean national team (79th in the Fifa ranking) on ​​June 17, in the Spanish city, a source told the AFP news agency. of the CBF (Brazilian Football Confederation).
The CBF is working with the Royal Spanish Football Federation so that the game is used to combat racism in Spain, after the latest insults suffered by the Brazilian striker for Real Madrid and the national team, added the source.
Three days later, Brazil (3rd in the ranking) will face, in Lisbon, Senegal (18th), eliminated by England in the round of 16 of the last Cup.
Ednaldo Rodrigues, the first black president of the CBF, this Sunday demanded sanctions against the Spanish League due to Vinicius' repeated complaints about racial discrimination by fans.
And, on Monday (22), he sent a document to FIFA, with a copy to Uefa, Conmebol and the Spanish federation, asking it to take "sporting and legal measures to combat racist acts".
"You can no longer just be supportive of the victims of racism, you have to have a commitment from all the authorities", said Rodrigues in a statement.
At the moment it is not known who will lead the selection in the two preparatory games before the start of the South American qualifiers for the World Cup in the United States, Mexico and Canada 2026. Brazil's first matches in search of a place in the World Cup will be against Bolivia and Peru, in September.
The squad list should be revealed by Sunday, added the CBF source.
According to the program Seleção, on the channel SporTV, the person responsible would be the coach of the under-20 team, Ramon Menezes, who is participating in the World Cup in this category, held in Argentina.
Ramon, 50 years old, led the team in the defeat against Morocco (2-1), in March, in the first match of the main Brazilian team after the defeat against Croatia in the quarterfinals of the World Cup in Qatar.
With the mission of being the new leader of Brazil on the field in the face of repeated injuries to Neymar, Vinicius played the entire match against the Africans.
The president of the CBF has already said that his "plan A" to replace Tite is the Italian Carlo Ancelotti, coach of Real Madrid.
But Ancelotti said on Friday that he will remain in charge of the Meringue team, with whom he has a contract until 2024.