Vini Jr case exposes obstacles in the fight against racism – 05/24/2023 – José Manuel Diogo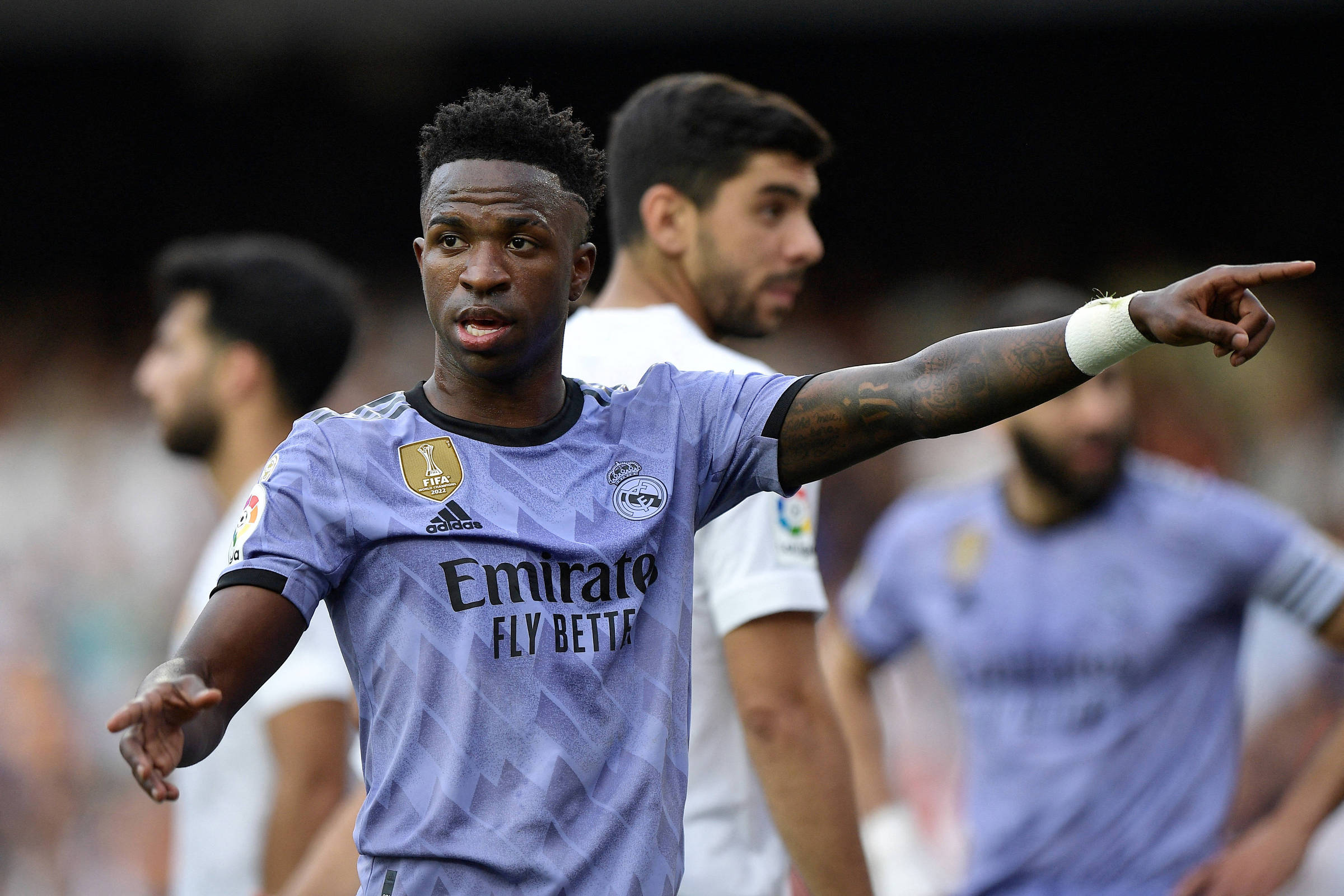 When the game goes ahead, disregarding the Fifa guidelines that predict automatic victory for Real Madrid, we witness an impactful manifestation of discrimination.
The referee's omission to end the match, while Vinicius Jr is deplorably the target of insults, exposes the main obstacle to be overcome in the incessant fight against racism: the collective conscience.
The first migratory movements, especially in the West and often speaking Portuguese, based on a self-proclaimed superiority of color, religion and power, gave rise to cruel injustices that cannot simply be forgotten.
A significant part of humanity owes historical reparation to the other part. White individuals owe Black people, men owe women, the privileged owe the underprivileged, and advocates of authoritarianism owe protectors of democracy. An undeniable truth that echoes through the ages.
In this context, society is confronted with a serious reality that demands an immediate and vigorous response. Inertia in the face of such disgusting acts only perpetuates the culture of prejudice, highlighting the urgent need for a profound and effective transformation.
It is essential to unequivocally spread the undeniable message that discrimination between human beings cannot, under any circumstances, be tolerated. Recognizing our unquestionable equality represents the apex of human evolution up to the present day.
The time has come to vehemently internalize this premise to definitively put an end to any trace of prejudice that still permeates our society.
The challenge is to transform this awareness into concrete actions, promoting inclusion, justice and unrestricted respect for differences. Otherwise, we run the risk of going backwards in our quest for a truly egalitarian society.
While it is true that global society appears to be aware of this challenge and that there is a process of reparation underway, this process proves to be fragile when extremist, often nationalist and xenophobic movements emerge across Europe.
It is fundamental to severely punish all those who adopt racist behavior, without commitment, tolerance or contemplation. From the fan in the stands to the populist politician, including the president of the club, no one should escape the consequences of their actions.
And remember that for every case of known racism, involving famous figures, many others occur daily, anonymously, without being known or not even related to what happened in that football stadium.

PRESENT LINK: Did you like this text? Subscriber can release five free hits of any link per day. Just click the blue F below.