Unopposed, Infantino is re-elected FIFA president – 03/16/2023 – Sports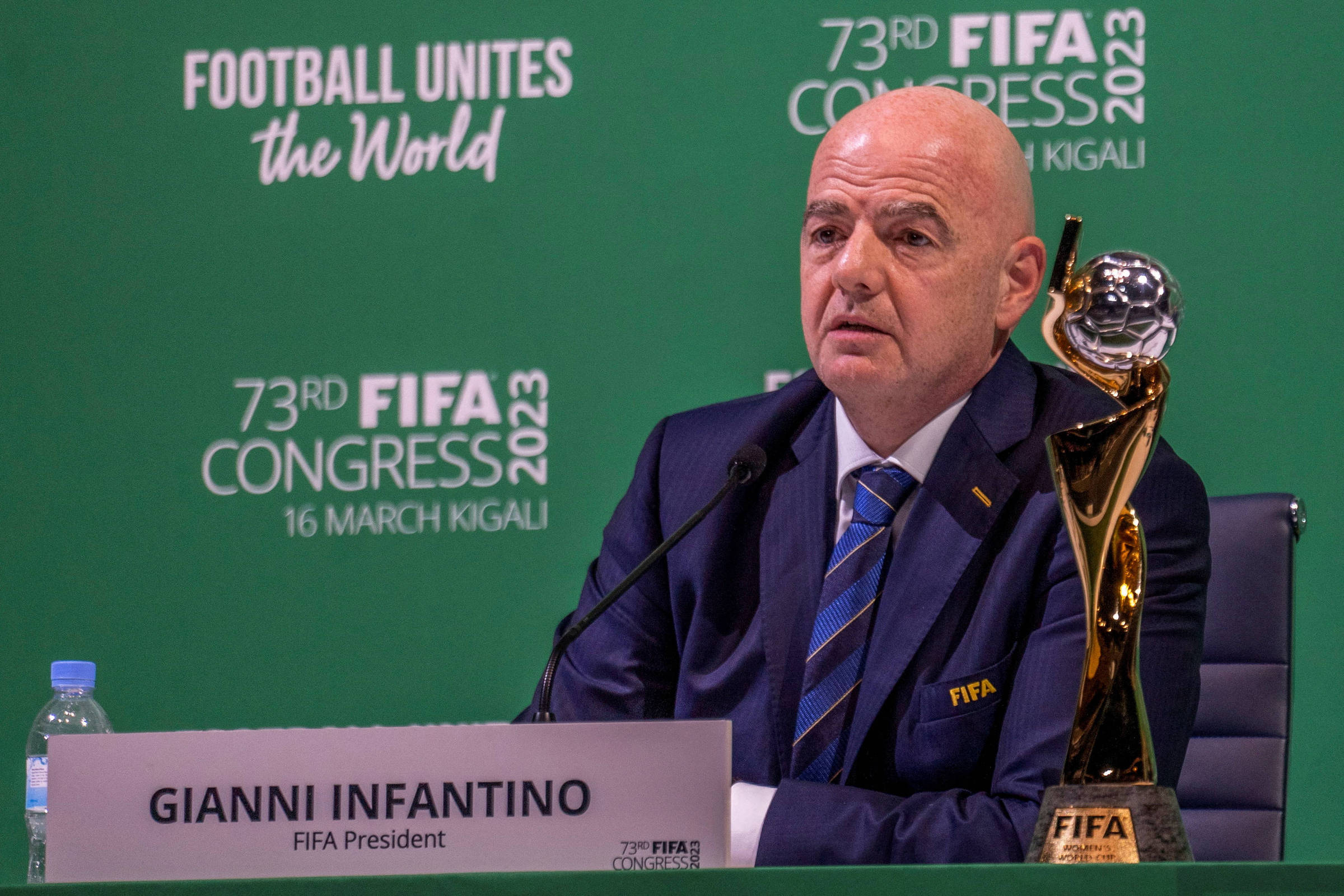 Unsurprisingly, the Italian-Swiss Gianni Infantino, 52, was re-elected as FIFA's Presidency for another four years. The result of the election was released this Thursday (16) during the organization's congress that takes place in Rwanda, Africa.
Infantino, in office since 2016 and the first mandate after the FIFAgate scandal, was the only candidate and his reappointment was already expected. He was elected by acclamation.
Also this Thursday, the president of the CBF, Ednaldo Rodrigues, was presented as a new member of the FIFA council, the body with 37 members that makes the main decisions in world football. He was the unanimous choice of the South American confederations to represent the continent.
"I'm going to work within the philosophy of world football in favor of all the flags that can make football a better world", he spoke.
The formality of Infantino's re-election was one of the least impactful news produced by the congress. Days before, the new format of the Club World Cup was announced, to be played every four years from 2025, and that the 2026 World Cup, the first with 48 teams, will have 12 groups of four teams each. It will be a game record in the history of the tournament.
In his 2019 election, Infantino had already been chosen as the sole candidate.
The president of the Norwegian Federation, Lise Klaveness, had stated that she would not support Infantino and put on the agenda a discussion on "compensation in case of violation of human rights" linked to FIFA competitions, when demanding a balance on the deaths in the works of the World Cup World of Qatar-2022 and its indemnities. But European countries were unable to reach an agreement on an opposition candidacy and Infantino, who was Michel Platini's right-hand man when the Frenchman was in charge of UEFA (2009-2016).
With the re-election, Infantino guaranteed his continuity in office until at least 2027.
If the statutes of the Zurich-based entity now establish three terms of four years at most, Infantino has already prepared the ground to continue at the head of FIFA until 2031. He declared in December that he was still "in the first term", because the period of 2016-2019 was incomplete, as he took office after the resignation of Joseph Blatter, involved in the corruption scandal investigated by the United States Justice.