How to take the best travel and nature photos – 03/16/2023 – É Logo Ali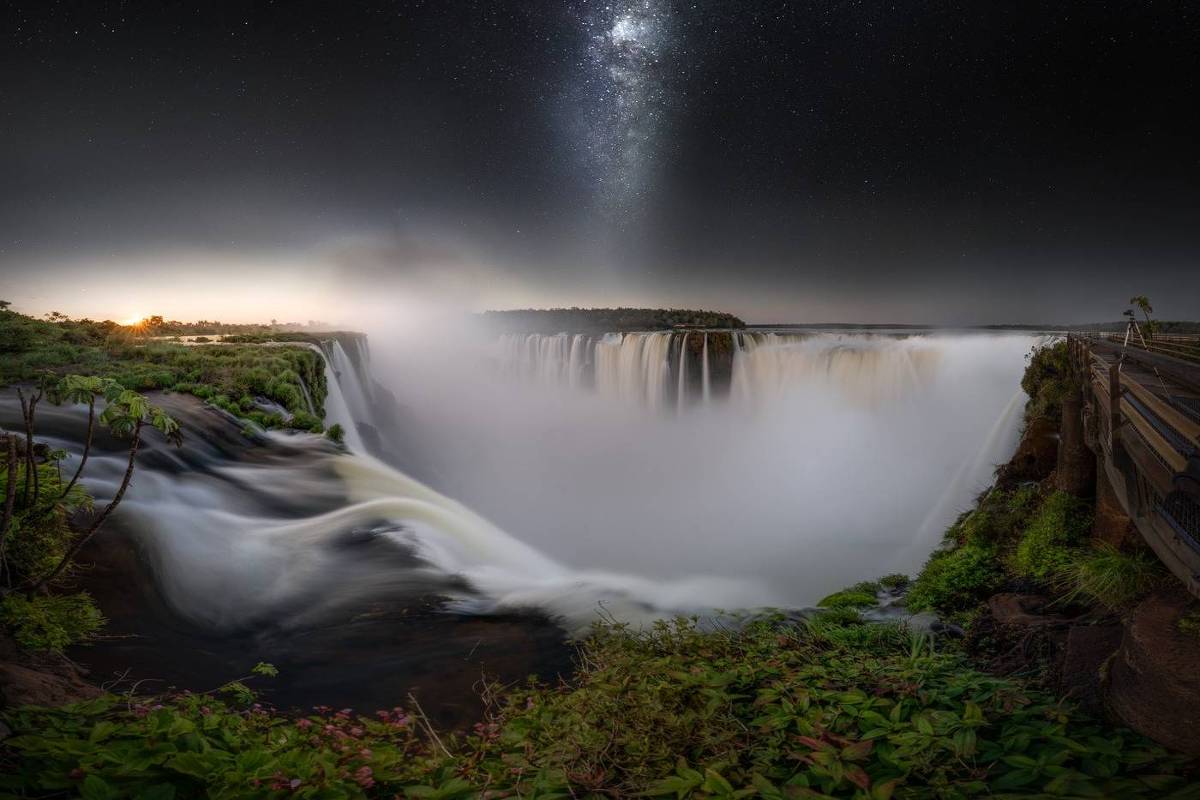 You know those wonderful photos that some hikers and climbers manage to rub in the faces of us, poor mortals who post what we can do on the social networks of life — and look there? Because behind most of these images there are beings who have a trained eye for the best light, the perfect angle, the deepest abyss and, of course, a special aesthetic sense that makes them true artists, as well as accomplices of mother nature.
Among those who stand out in the task of showing the world what few have the opportunity to contemplate are Henrique Murta from Minas Gerais, Ricardo Feres from São Paulo and Rafael Duarte from Rio de Janeiro. Each in its own line, they add up to one of the most beautiful and varied collections that any hiker or climber could wish for.
To the obvious question of those who record their best moments with a prosaic cell phone (no matter how good their cameras are), about what makes the difference when capturing an image, Murta, who exhibits her photos in galleries in Barcelona, ​​where she currently lives, responds that it is a set of factors.
"It all depends on the person's objective", he explains, "if you want very high technical quality, an image that allows a large impression, there are a lot of details involved". But basically, Murta recommends studying the place even before you get there, as part of your logistical planning. "Analyze remote sensing, satellite images, look for the most interesting landscapes and, above all, keep in mind that, in addition to mastering the technique, you have to know how to work in adverse conditions, light, access, have patience to wait the right moment and light, and take good light equipment, because if it's heavy it will compromise the journey", he adds, speaking to the blog while finalizing the preparations for a workshop that will take amateur and professional photographers to Madeira Island.
Patience and dedication, effectively, are characteristics present in the curriculum of good nature photographers. People like Rafael Duarte, who faced the perrengues of Everest alongside Roman Romancini, and from whom the book "Além dos Sonhos – da Cama ao Cume" was born. Although experienced in trails and climbing all over the planet, his trained eye currently coexists with a great passion right in his backyard: Rio de Janeiro. With two books already released with the Carioca theme, Duarte is launching "Pão de Açúcar —natural monument".
"It's part of a great legacy that I intend to leave on the natural heritage of my city", says Duarte, who, in addition to "RIO" and "Trilha Transcarioca —pocket guide", has already made two documentaries about the Rio de Janeiro capital. "I hope that my work contributes to the conservation of Rio's natural environments and stimulates the expansion of protected areas", he adds.
For him, travel and nature photography was born out of a taste for recording places "where he sought to experience natural and social immersion". Today an environmental activist, he created a team that promotes journalistic and photographic expeditions in natural environments, Miramundos.
"The differential of a good photo is that it is an image that tells a story or that is part of a larger context that transmits a message that transcends the most primary meaning, that goes beyond the moment", defines Duarte. "It must be something that instigates the viewer to think and reflect on the proposed theme. Not just for the immediate pleasure of seeing an aesthetically beautiful photo, after all, beauty can also live in the poetry between the lines", he completes.
Ricardo Feres, author of the book "The Most Beautiful Trails of Patagonia" also insists on the topic of dedication as the key to obtaining a beautiful image. "People who are naturally sensitive and creative take artistic photos more easily than people who do not have these characteristics, but the definition of what is art and what is common is recurrent in photography and, I believe, there will never be a consensus", he explains .
"Art must convey some emotion, but what moves one person may not move another, so it is dedication and patience that will make the photographer achieve better results", he defines.
Of course, things don't always go as planned, as with practically nothing on a good track. But even perrengues such as coming face to face with a large male puma, in the Patagonia National Park, in Chile, can result in an unprecedented record.
"That was one of the sequences that made the most impression on me because, in addition to the emotion of being face to face with him, at a certain moment the cougar was in an attack position, looking into my eyes, and that I will never forget, even if the photos nor were they very pretty, because it was very dark and I didn't have a good lens for that lack of light", remembers Feres.
It's good to know that even these beasts (the photographers, not the cougar) think they're perfect, right?

PRESENT LINK: Did you like this text? Subscriber can release five free hits of any link per day. Just click the blue F below.