Corinthians manager tries to invade the VAR room and attacks the press in a game against Grêmio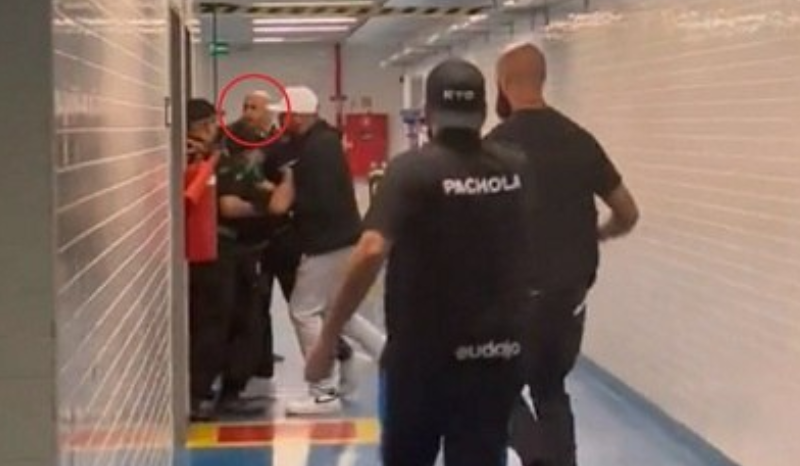 Confusion
Manager was angry with the penalty not being awarded in Porto Alegre
Alessandro, Corinthians' football manager, was outraged and tried to invade the VAR booth, this Sunday (12), at Arena do Grêmio. The confusion occurred during halftime of the match for the 34th round of the Brasileirão. Check out the video below.
Afterwards, Alessandro and other Corinthians representatives approached press professionals who were recording the confusion. Reporter Éverton Leite, from Rádio Pachola, claims to have been attacked and will file a police report.
Alessandro attacked the press who were trying to record the moment the manager ran towards the VAR room.

🎥 Reproduction/Globo pic.twitter.com/sq9vMU8RX4

— Goleada Info (@goleada_info) November 12, 2023
Corinthians complains about a penalty against Matheus Bidu at the beginning of the game. Referee Rodrigo José Pereira de Lima did not score on the field. Following the play, Bruno Méndez, from Timão, made a strong foul.
With one less, Corinthians takes the lead
The VAR, led by Rafael Traci, called the referee to review the move, but only the Corinthians defender was foul. The possible penalty was ignored, and Méndez ended up being sent off.
Even with one down, Corinthians took the lead at Arena do Grêmio, with a goal from Romero. The partial victory continued at half-time, when Alessandro tried to invade the VAR booth.
*With information from CNN Brasil
read more
Corinthians and Grêmio draw in an electrifying game with eight goals
Bus with Corinthians fans overturns and leaves 7 dead
Players evaluate Corinthians' draw well, which reaches 10 games without losing