PF arrests woman who spray-painted 'lost, dummy' on statue – 03/17/2023 – Power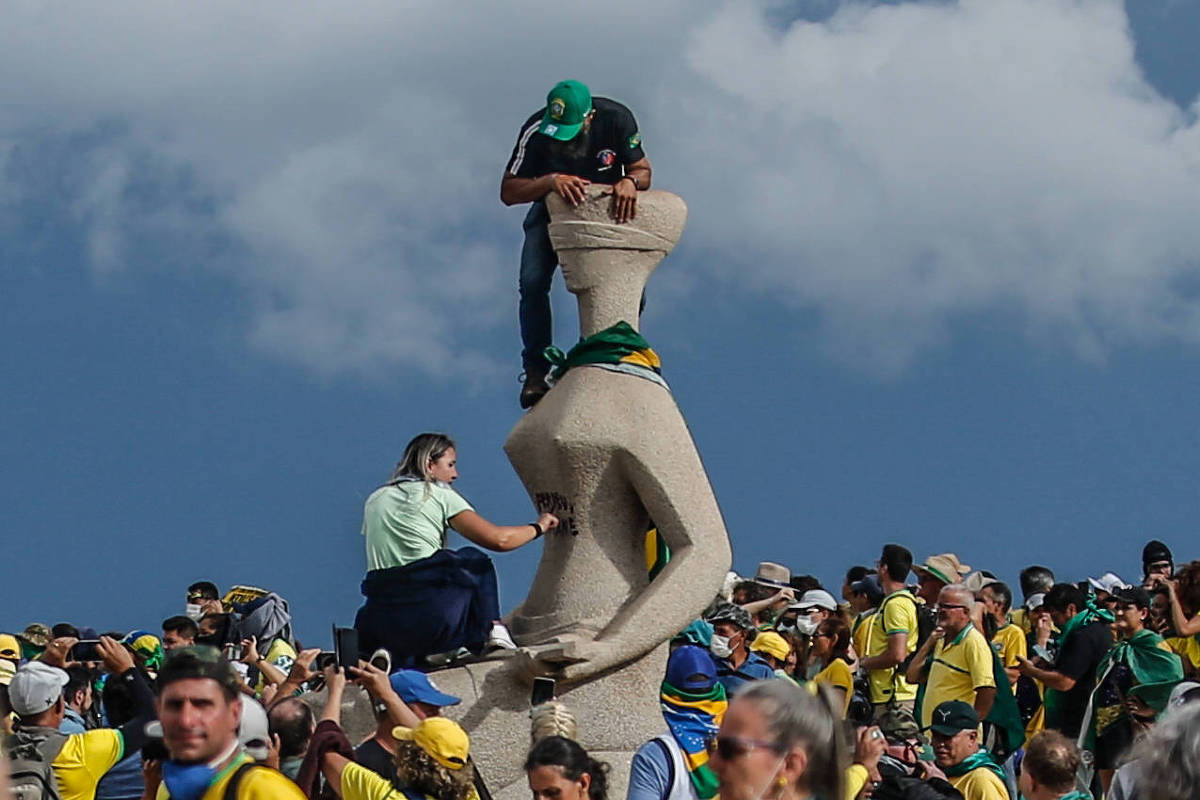 This Friday morning (17) the Federal Police are carrying out search and seizure and arrest warrants against suspects involved in the January 8 coup acts.
In all, 32 arrest warrants and 46 search and seizure warrants are served in the states of Bahia, Espírito Santo, Goiás, Maranhão, Minas Gerais, Pará, Rondônia and Rio Grande do Sul, in addition to the Federal District.
Among the targets is the woman caught graffitiing the statue of Justice in front of the STF (Federal Supreme Court) building. She was arrested early in the morning.
Another target is a STF invader who sat in the chair of Minister Alexandre de Moraes, rapporteur for investigations into anti-democratic acts.
At this stage, the PF targets invaders and predators of the buildings of the three Powers and caravan organizers who went to Brasília to pillage public buildings.
This Thursday (16), Moraes completed the analysis of all requests for provisional release made by the defenses of people arrested for involvement in the attacks.
The minister granted provisional release to another 129 defendants, who will be able to answer freely through precautionary measures, such as an electronic anklet. Provisional releases were denied to 294 people.
According to the court, supporters of Jair Bolsonaro (PL) who are suspected of having effectively vandalized the headquarters of the three Powers remain in prison, in addition to those who later became a target of the Federal Police as possible involved in financing the attacks.