Fuvest 2024: 1st phase will be held this Sunday (19) – 11/18/2023 – Education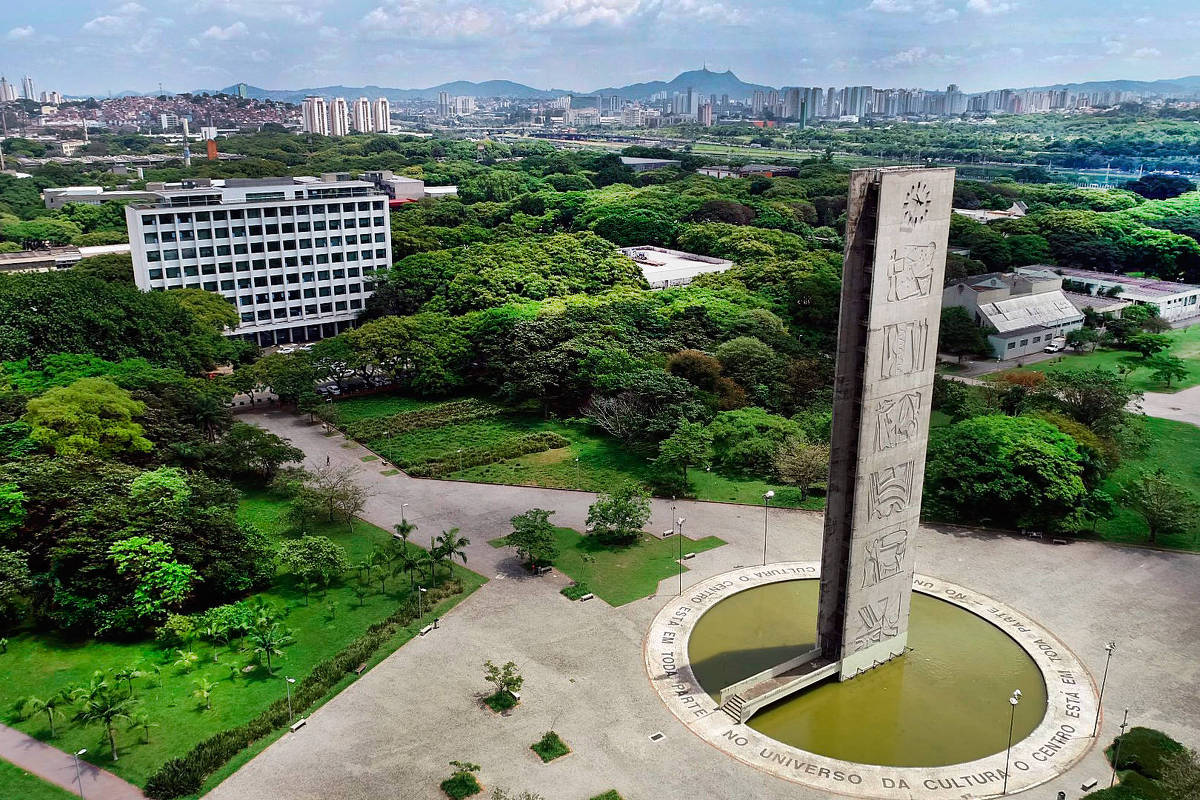 The first phase of the Fuvest 2024 entrance exam will be held this Sunday (19) in the capital of São Paulo and in 31 other cities in the metropolitan region and interior of São Paulo.
This year, 110,399 candidates registered, of which 10,826 are trainers (students who have not yet completed high school). There will, therefore, be 99,573 students competing for 8,147 places at USP (University of São Paulo), the best in Latin America, according to the QS ranking (Quacquarelli Symonds), and leader of the RUF (Folha University Ranking).
Of this total, 4,888 vacancies are for the so-called broad competition (students from private schools), 2,053 vacancies for candidates from public schools, and 1,206 for PPI students (black, mixed race and indigenous) from public schools.
In addition, USP will offer 1,500 places through Enem and another 1,500 through Provão Paulista, a new serial entrance exam that will be applied to all high school students at state schools in São Paulo.
In this first phase, the general knowledge test will be applied. There will be 90 multiple-choice questions from biology, physics, geography, history, English, mathematics, Portuguese and chemistry (some interdisciplinary).
The gates of the test sites will open at noon and close at 1 pm, the start time of the test, which will take place until 6 pm.
Check out more information about Fuvest 2024:
What time does the first phase of Fuvest 2024 start?
The first phase of the entrance exam that will give places at USP will be held this Sunday (19), from 1pm to 6pm (Brasilia time). The gates will open at 12pm and close at 1pm.
How many questions are there in the first phase test?
In total, the Fuvest first phase test has 90 multiple-choice questions covering the subjects biology, physics, geography, history, English, mathematics, Portuguese and chemistry. Some of them will be interdisciplinary.
What do I need to bring to the first phase?
The candidate must bring an original identity document with photo (digital or physical) and a ballpoint pen with blue or black ink with a transparent body. The use of a drafting pencil, eraser, sharpener and transparent ruler is permitted. Water and light food can be consumed during the test.
What can I not take to the test?
To ensure that the entrance exam is fair for everyone, materials extraneous to the test will be prohibited, and specific cases may be analyzed. It will be prohibited:
use of an individual watch of any type;

electronic equipment such as calculator, cell phone, computer, tablet, audio player, camera, camcorder, wearable electronic equipment (such as smartwatch, electronic glasses, electronic point of sale) etc.;

printed or note-taking material;

concealer of any material or kind;

felt-tip pen or others, other than a ballpoint pen;

Highlighter;

compass;

pencil with multiplication table;

beanie, cap, hat or similar, sunglasses;

ear protectors, headphones or similar;

any other materials extraneous to the test.
What types of vacancies are offered by Fuvest 2024?
All registered candidates will compete for open competition (AC) vacancies. When registering, the candidate should inform whether they would also compete for vacancies allocated to Affirmative Action Policies: Public School (EP) or Black, Brown and Indigenous (PPI).
B.C: vacancies for all candidates, without requiring any prerequisites, even with access to reserved vacancies
EP: 2,053 vacancies allocated to candidates who, regardless of income, have completed secondary education in Brazilian public schools.
PPI: 1,206 vacancies allocated to self-declared black, brown and indigenous candidates who, regardless of income, have completed high school in public schools.
When will the call for the second phase of Fuvest come out?
The call list and test locations for the second phase will be announced on the day December 1st, on the Fuvest website. To qualify, you must get at least 30% correct on the test in the first phase, that is, 27 questions.
Is the location of the first and second phase tests the same?
The place where the candidate will take the 2nd phase test may not be the same place as the 1st phase test. Therefore, it is important for the candidate to confirm the address on the Fuvest page on December 1st.
When will the second phase tests be?
The second phase of Fuvest will be held over two days:
17.dec – 10 questions in Portuguese, on text interpretation, grammar and literature; and the editorial
18.dec – 12 questions on two, three or four subjects, depending on the career chosen
Observation: Some careers have an additional exam in the second phase, testing specific skills, the format of which varies according to the career. This test is classified and eliminatory: you need to score at least 50% of the assessment to be eligible for call-up. The assessment of specific skills exists only for performing arts, visual arts and music careers in São
Paulo, and music in Ribeirão Preto. Each course has its own timetable, which must be checked in the candidate handbook.
When will the Fuvest 2024 results be released?
The first call for enrollment, with the list of those approved for Fuvest 2024, will be announced on the day January 22, 2024 on the Fuvest page. The registration period runs from January 29th to February 1st.
How to register?
Every candidate who was called in one of the two calls or on the waiting list must confirm their enrollment in two virtual stages: pre-registration and acceptance — the dates are indicated in the 2024 Entrance Exam Guide.
If you were called for one of the public school affirmative action (EP) vacancies or for one of the black, brown and indigenous (PPI) affirmative action vacancies, you must confirm, on the virtual registration form, that you belong to the affirmative action that you chose when registering. In due course, a hetero-identification panel will analyze the condition of these candidates.
Observation: If you took the Provão Paulista, follow the information on the official website. Vacancies
Remaining Provão Paulista returns as Fuvest EP or PPI vacancies, depending on the notice.