Diniz shows concern for Messi, but trusts in reaction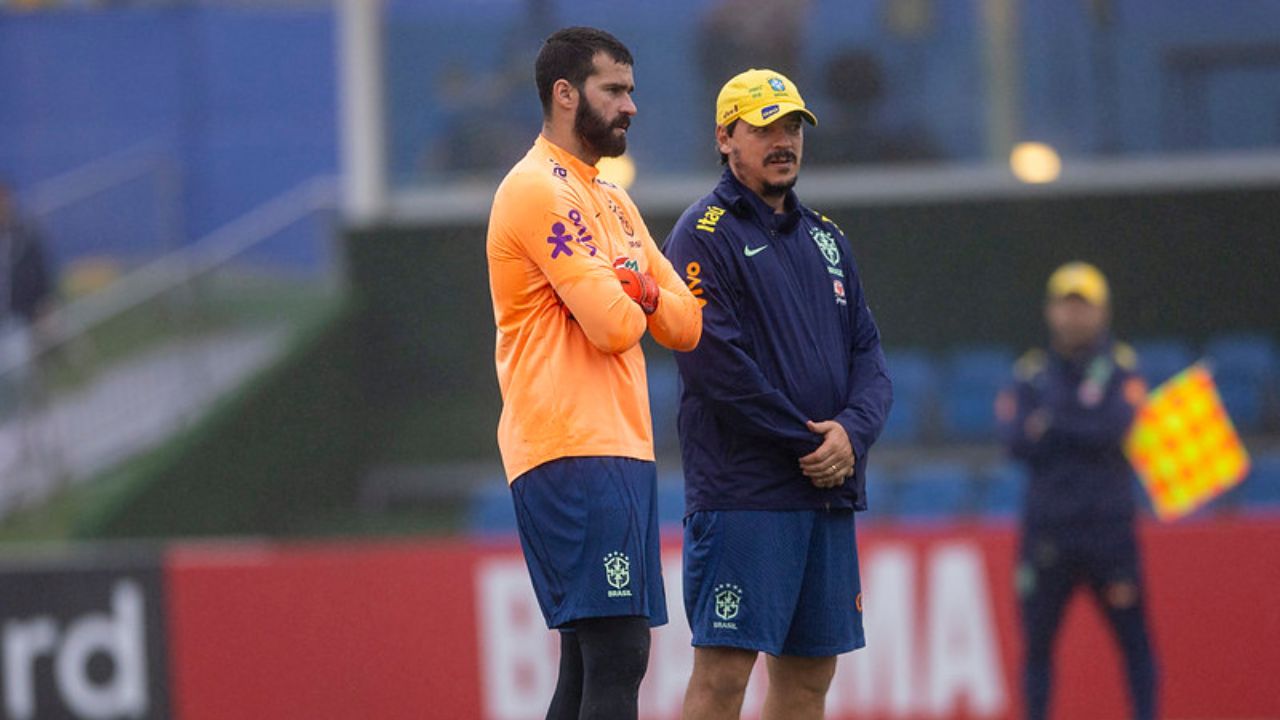 Fernando Diniz knows that there is no room for another stumble in Brazilian Team in the 2026 World Cup Qualifiers after a point from the last three games. Even worried about Argentine star Messi, the coach is betting on his renewed team to play "a great game" at Maracanã.
Aware that the Rio stadium will pulsate in accordance with what was observed on the pitch, he hopes that all the adjustments from Thursday to now, when he won 2-1 against Colombia, will be presented on the field. The coach counts on the team's "cohesion" to defeat strong rivals.
"I believe that it is the selection that will contribute to the atmosphere. Maracanã responds differently when you don't do well, but when you do, it responds positively. I hope to play a great game and score well against a team of great quality, with players finishing build its beautiful story. I hope for a great match and that the fans can play together with the team", said Diniz.
In evaluating the latest stumbles, the coach always saw Brazil starting well and then falling in performance and conceding goals. He will continue to bet on the attacking quartet and with a lot of offensive aggression, even with Messi on the other side.
"Messi changes a little (with the preparation). But we are going to make the adjustments and cohesion of the team that will favor or not the progress of the game. Dealing with Messi is obviously different and you have to worry all the time, don't you how. But we also have to play, we won't deviate from our characteristics and at the same time we have to try to contain all the creativity and ability he has to make decisions."
Despite once again having an attacking quartet, this time with Gabriel Jesus replacing the injured Vini Júnior, as well as Rodrygo, Raphinha and Martinelli, the coach does not see the Brazilian team exposed.
"I believe they demand this more because of the result than the performance. I don't see in football that if they added another midfielder or midfielder they would be better protected. In the World Cup, Brazil played with a similar formation, with Neymar, two wingers and Paquetá with more characteristics. offensives", he defended. Even with just André and Bruno Guimarães with more defensive characteristics, the coach believes he will hold off Messi.
It does not hide, however, that the team will be weakened due to so many absences, such as Ederson, Danilo, Casemiro, Vini Júnior and Neymar, all injured. However, there is nothing to regret. The motto is to convey confidence.
"These are players who are missed in every way, on and off the field. Tomorrow's team, in the game, compared to Argentina, is the opposite. We only have three World Cup starters, Alisson, Marquinhos and Raphinha, a cycle renewing themselves, with other talented athletes who are getting used to it, seeing what it's like to play in the national team, where there is an increase in the volume of everything", he explained. "They have to get used to being criticized and praised. I'm looking, emotionally, for group cohesion, looking internally to strengthen themselves. And I believe, there are a lot of young people, a new and talented team."
Results?
Venezuela also had a bad result. He started well, had a lot of chances and didn't take advantage of the counterattack. Against Uruguay he scored well, had good control, but created little. Colombia was engaging, scored well, but then slowed down and they grew. Second half, analyzing the video, eight opportunities, he didn't score a second goal, he was more open than he should have been and scored poorly from a low line. This caused the result.
Quartet?
Treating this quartet as if it were innovative AE is not. In the World Cup he played like this, which changes his style and becomes more aggressive and takes more time. Mokmento like Colombia, Regarding Argentine, making corrections on the defensive, not exposed by account, had a plan and was weakening, because of this at some moments he seemed exposed or with a deflated half.
Embezzlements?
They are players who are missed in every way. The team of tomorrow, the game, compared to Argentine ´pe the opposite. Three holders in the World Cup. Alisson, Marquinho and Raphinha., cycle renewing itself, other talented people getting used to it, seeing what it's like to play, expanding volume of everything, used to being criticized and praised. Emotionally seeking group cohesioni. Looking internally to become stronger, many believe, new and talented.
See too:
Diniz shows concern for Messi, but trusts Brazil's reaction
Athletico will debut facial recognition system against Vasco; see details
Paranaense 2024 access division: see who Paraná Clube's opponents will be
Another Brazilian striker will join Endrick and Vitor Roque in Europe