Defender knocks down two opponents with a violent tackle and is sent off during the game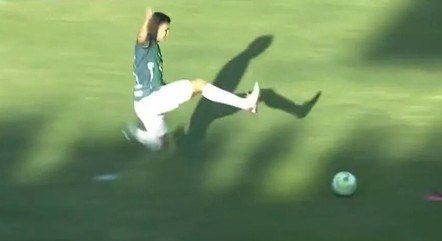 Honduras
Andre Orellana, who plays for Marathón, threw two Olimpia athletes
Marathón player Andre Orellana knocked down two Olimpia athletes with a violent tackle and was sent off in Honduras. The defender went viral last weekend after the violent play in the Honduran Championship.
Orellana ended up hitting on his former teammates, because he is on loan from Olimpia to Marathón.
The player was sent off for the move, which was considered "sudden and serious" by referee Selvin Brown. He admitted the mistake and said he was overcome by impulse and courage. "They didn't deserve this," he declared.
— Out Of Context Football (@nocontextfooty) September 18, 2023
*With information from UOL
read more
Player is expelled from the match after urinating on the field
Zverev is sent off after attacking the referee with a racket; see video
Real denounces hate crimes against Vini Jr. to the Public Ministry
Join our community on Whatsapp!