Coritiba punished by the organization itself; Carneiro and Mafuz give up on Wesley at Athletico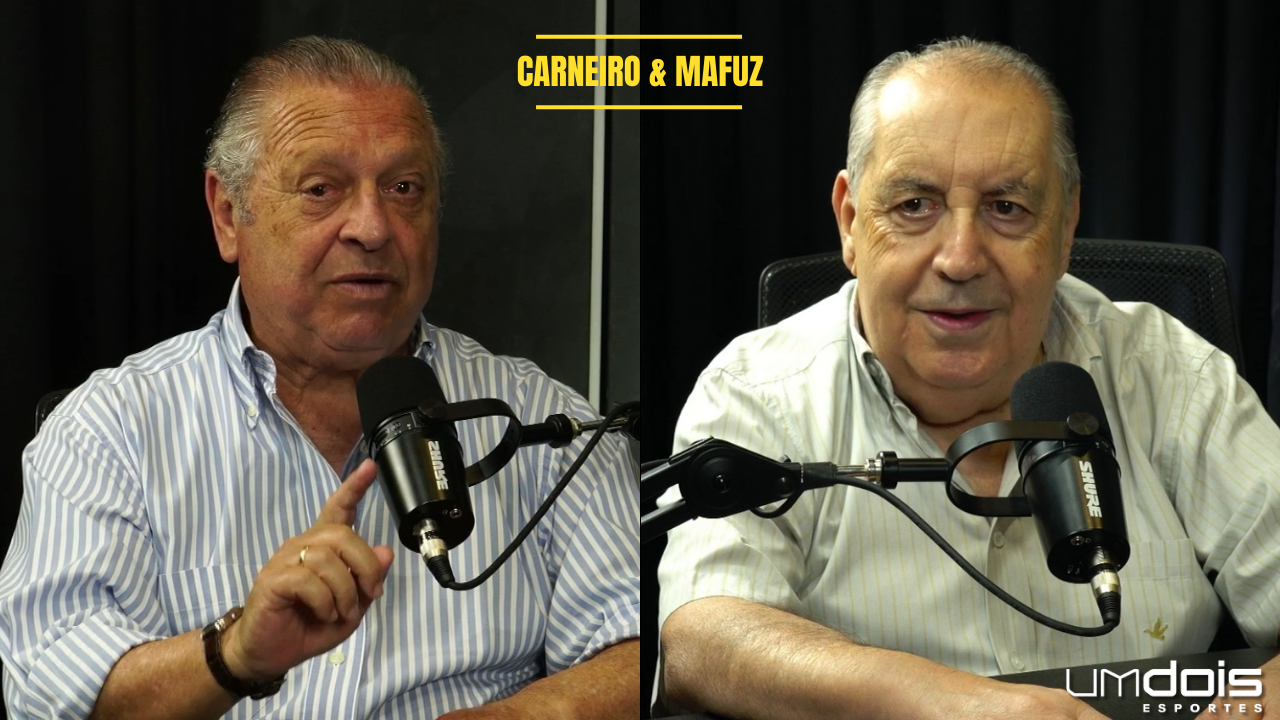 In this edition of the podcast Carneiro & Mafuzcolumnists Carneiro Neto and Augusto Mafuz debate the fan fight between Coritiba x Cruzeiro, talk about the real dispute of Athletico until the end of the Brasileirão and judge the season of some important names from the Atletiba duo.
There is also discussion about the Brazilian team, the crazy comparison between Zico and Gabigol and the challenge of Tiago Nunes in charge of Botafogo.
See it at Carneiro & Mafuz #24
+ Receive news from UmDois Esportes on WhatsApp
Listen to Carneiro & Mafuz #24
Don't miss anything
Receive news from UmDois directly on your WhatsApp!
Stay in
Subscribe to the UmDois Esportes YouTube channel!
See too:
Coritiba punished by the organization itself; Carneiro and Mafuz give up on Wesley
MP's prosecutor confirms the ban on Império; organized can go to court
Neymar is being sued for illegally employing a woman, says newspaper
Colombia coach says he doesn't need Arias as a "spy" because "everyone knows" Diniz