Botafogo announces the hiring of coach Tiago Nunes – 11/16/2023 – Sports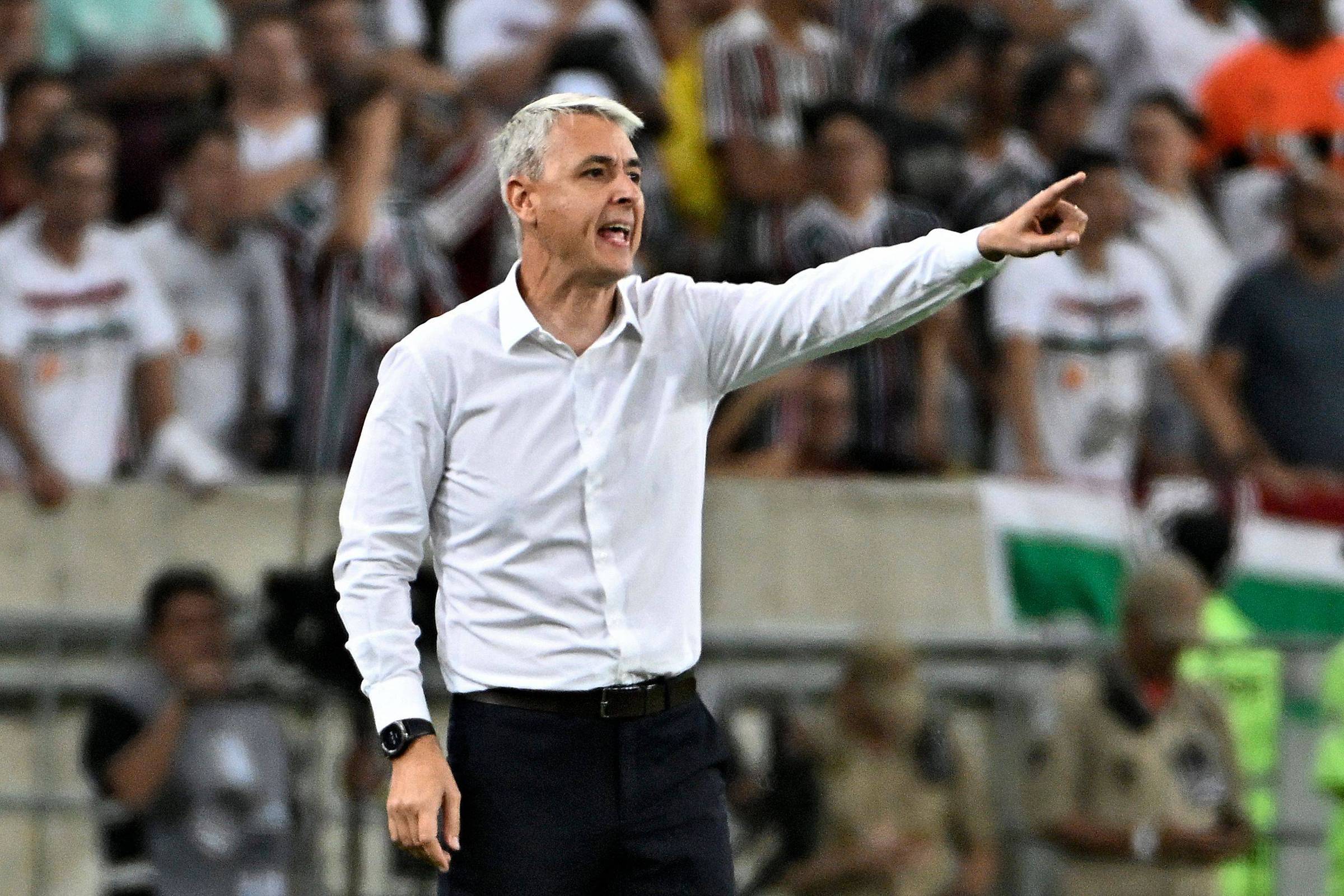 Botafogo announced this Thursday (16) the hiring of coach Tiago Nunes, 43, for the final stretch of the Brazilian Championship. The professional returns to Brazil after playing for Sporting Cristal, in Peru.
Nunes takes over at Botafogo in place of Lúcio Flávio, who was fired after a sequence of bad results.
The team, which opened up a 13-point lead at the top of the Brasileirão, has not won in six games and, in the last round, was overtaken by Palmeiras after drawing 2-2 with Bragantino.
Currently, Palmeiras is the leader with 62 points. Botafogo is second, with 60, however, they have one game less. Even so, the risk of losing a championship that seemed defined made the club act to change the technical command.
"Coach Tiago Nunes is chosen to lead Botafogo until the end of 2025. Gaucho from Santa Maria, Tiago is 43 years old and arrives at Glorioso to join forces in the fight for the Brazilian title," the club said in a statement.
The Rio team faces Fortaleza, on the 23rd, in a delayed game. On the following Sunday (26), it will be Palmeiras' turn to face the team from the Northeast.
Tiago Nunes had his first contact with the group of Botafogo players on Wednesday and has already led two training sessions, according to the club.
He will be the team's fifth coach of the season, following the stints of Luís Castro, Cláudio Caçapa, Bruno Lage and Lúcio Flávio.
"A pleasure to be here, thank you very much for this welcome, I hope that we can, without a doubt, do a great job ahead of this giant of Brazilian football", said the coach in a video published on social media.
Nunes has played for Athletico, Corinthians, Grêmio and Ceará. On his resume, the coach's main titles are winning the Copa Sudamericana, in 2018, and the Copa do Brasil, in 2019, both at the helm of the team from Paraná.
The work on the Curitiba team gave the coach national recognition and the opportunity to coach Corinthians in 2020. The marriage, however, was short-lived, until September of that year. He left Parque São Jorge with just 45.67%, his last game being a defeat to Palmeiras.
When hiring him, the Corinthians directors' idea was to have a commander capable of implementing more offensive football, with a different approach to what the club had been doing, especially with names like Fabio Carille. On the field, however, the team failed to respond.
Before leaving Brazil to work in Peru, he was champion of Rio Grande do Sul with Grêmio, in 2021, and also played for Ceará.
In the 2023 season, Nunes has accumulated 22 wins, 18 draws and seven defeats for Sporting Cristal, fourth in the Peruvian Championship this year.
(With AFP)