Case Vini Jr. Chamber approves motion to repudiate racism – 05/23/2023 – Sport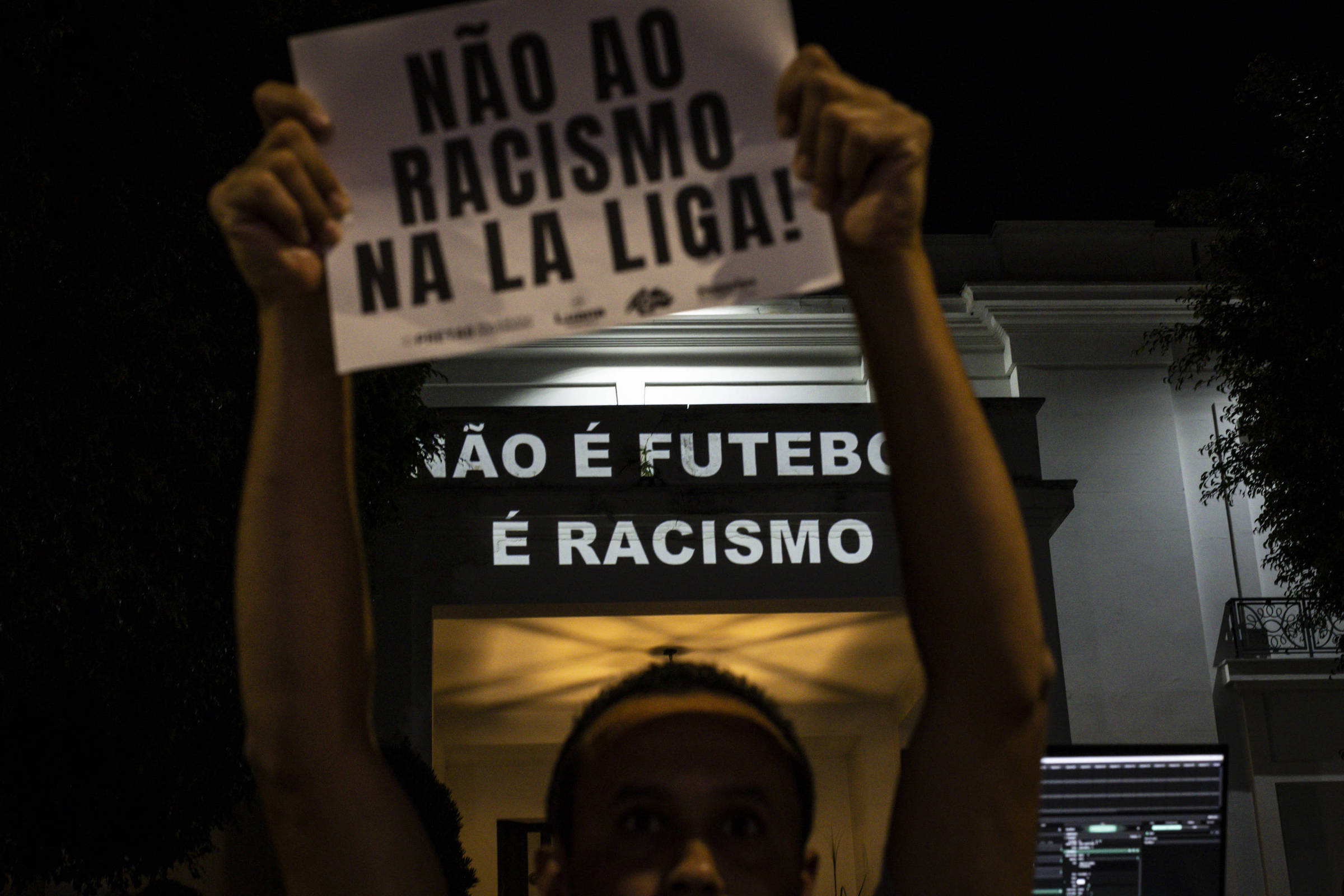 This Tuesday (23), the Chamber of Deputies unanimously approved motions to repudiate the episodes of racism suffered by Brazilian soccer player Vinicius Junior.
The mayor, deputy Arthur Lira (PP-AL), compiled ten requests from parliamentarians from the PSOL, PP, MDB, União Brasil, PT and PL that dealt with the subject to vote together in a symbolic act.
"May this symbolic act of approval by all together convey to the world of football and the Spanish League all of Brazil's repudiation of the treatment given to the player Vini Jr.", said Lira.
The Real Madrid player was expelled on Sunday (21) after a disturbance started by racist insults uttered against him by Valencia fans. The game was interrupted in the second half after part of the crowd called the Brazilian "monkey".
Applications authored by parliamentarians from the base of the Luiz Inácio Lula da Silva (PT) government and the opposition were voted on – no party advised against the vote. Among them, a request headed by deputy Paulo Bilynskyj (PL-SP) to repudiate the LaLiga entity and its president, Javier Tebas.
Motions of repudiation of Valencia fans, the Spanish government and the racist acts directed at the player in the Spanish championship were also voted on. Deputy Netto Carletto (PP-BA) also proposed a motion to repudiate the "repeated episodes of racism against Brazilian players in Spain".
Applications dealing with motions of solidarity and support for the Brazilian player were also approved.
A motion of applause was also approved for the athlete "for his militancy, words and acts against racism in Spanish football", authored by federal deputy Guilherme Boulos (PSOL-SP).
"I congratulate the deputies for their attitude, which is always very attentive to all injustices and all kinds of prejudice that exist, especially with Brazilians, as with anyone who suffers from this disease", said Lira after the vote.