Brazil is the 3rd country with the most cases of type 1 diabetes – 11/14/2023 – Health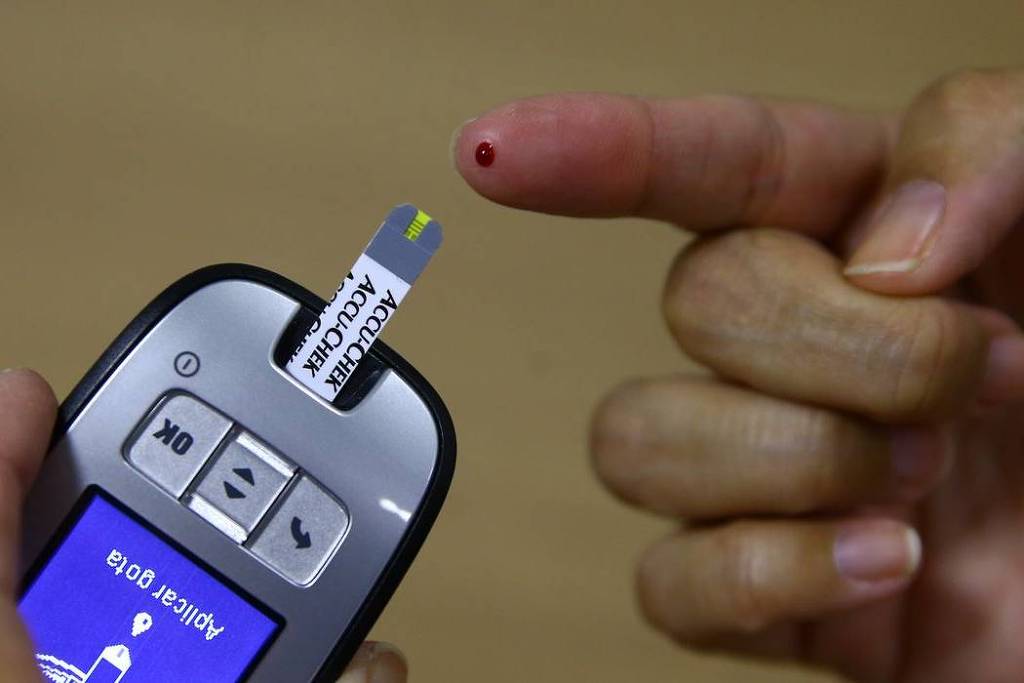 Brazil is the 3rd country in the world in absolute cases of type 1 diabetes, despite not being the leader in incidence (cases per hundred thousand inhabitants). However, experts warn of difficulties in accessing treatments and glucose meters.
According to the report "Type 1 diabetes estimates in children and adults", of type 1 diabetes in children and adults, from the IDF (International Diabetes Federation), worldwide, in 2022, there were 8.75 million people living with type 1 diabetes, with 588,800 cases in Brazil. The two countries with the highest prevalence, in addition to Brazil, are the United States (1,447,298) and India (860,423).
In terms of deaths, the world records an average of 182,000 deaths per year related to complications from type 1 diabetes. The report highlights the importance of correctly diagnosing the disease, which is often considered to be something associated with childhood.
One of the reasons why Brazil has a high number of diabetes cases is its population size, according to endocrinologist and vice-president of the diabetes mellitus department at Sbem (Brazilian Society of Endocrinology and Metabology), Melanie Rodacki. "We are one of the countries with the highest number of diabetes cases due to the size of our population, but our incidence [casos por cem mil] It's intermediate," he says.
Last year, 530,000 new cases of type 1 diabetes were diagnosed worldwide, 203,000 of which were in young people up to 20 years of age. The bulk of new diagnoses (62%) are concentrated in the age group over 20 years old, according to the survey data.
"Several studies indicate an increase in type 1 diabetes, but there is also a better understanding today, which allows for adequate diagnosis in people who previously we would label as type 2 and would be treated inappropriately, or would even be treated appropriately, but they would have an inadequate classification", says Rodacki.
According to the doctor, one of the factors that may also have contributed to the increase in new cases is the Covid pandemic. "It is an inflammatory disease and there are already studies associating coronavirus infection with a greater risk of developing diabetes, but another reason could also be the delayed diagnoses during the pandemic."
Despite being similar, there are some particularities between the types of diabetes. While type 1 diabetes is characterized by the body's inability to produce insulin due to dysfunction of pancreatic beta cells (responsible for producing the substance), type 2 is caused by hyperglycemia (increased blood glucose) associated with the so-called metabolic syndrome. (overweight, high cholesterol and diabetes).
In general, the factors that lead to the onset of type 1 diabetes can be both genetic and autoimmune. Type 2 diabetes is more associated with lifestyle and diet, although it has an important hereditary component in some cases.
Despite this, there is still a view that type 2 diabetes is a disease "of adults", while type 1 would be "of children or adolescents". "With the advancement of medicine and new diagnostic tools, as well as a better understanding of the disease, we have seen that this is not true, and that type 1 diabetes can actually occur in all age groups", explains the endocrinologist.
There is also concern about the increase in overweight and obesity in young people, which has led to an increase in type 2 diabetes in this age group.
"Nowadays we already know that more than half of the cases of type 1 diabetes occur in adulthood. And, on the other hand, with the increase in obesity in children, sedentary lifestyle, changes in lifestyle, cases of type 2 diabetes They also started to be seen in children", says the doctor.
HIGH COST ASSOCIATED WITH SEQUELARES OF DIABETES
According to Rodacki, expanded access to treatments and diagnostic methods can significantly impact the lives of people with diabetes. "Especially in the SUS [Sistema Único de Saúde]people still do not have such wide access to medications that would be very important, ways of measuring glucose [melhores], which already exist with greater access abroad. In terms of what is offered, it is still very limited."
According to her, making more therapies available helps reduce the complications of the disease that can arise if it is not treated properly. "This avoids hospitalizations, avoids major life limitations, such as, for example, blindness, kidney problems, nerve problems that lead to amputation, etc. The progression of these people's lives is much greater", she says.
A survey, also developed by IDF and released this Tuesday (14), focusing on patients living with diabetes in countries in Africa, Asia, Europe and South America, showed that around 70% of Brazilians only discovered diabetes after undergoing due to serious complications.
This risk can be significantly reduced if people have access to early detection, appropriate treatment and are educated on self-care.
Many of the health problems caused by diabetes can lead to hospital visits and hospitalizations, further increasing the costs to the public health system due to avoidable hospitalizations. In the same IDF report, it was calculated that Brazil lost more than 234 thousand lives to diabetes that could have been prevented.
Calculating the average Brazilian life expectancy and the years lost to the disease, Brazilians with diabetes lose around 33 years of life due to having type 1 diabetes compared to those who do not have the condition.
A study carried out by researchers from the Faculty of Economics and Administration of USP and Unicamp and published last year calculated expenses of an average of R$ 10 billion associated with diabetes in the country, of which R$ 3 billion would be direct expenses (due to hospitalizations) and the remainder indirect, due to lost days of work. By 2030 this value could reach R$27 billion.