Trail expands to Itaim and holds a party in Barra Funda – 11/14/2023 – Copo Cheio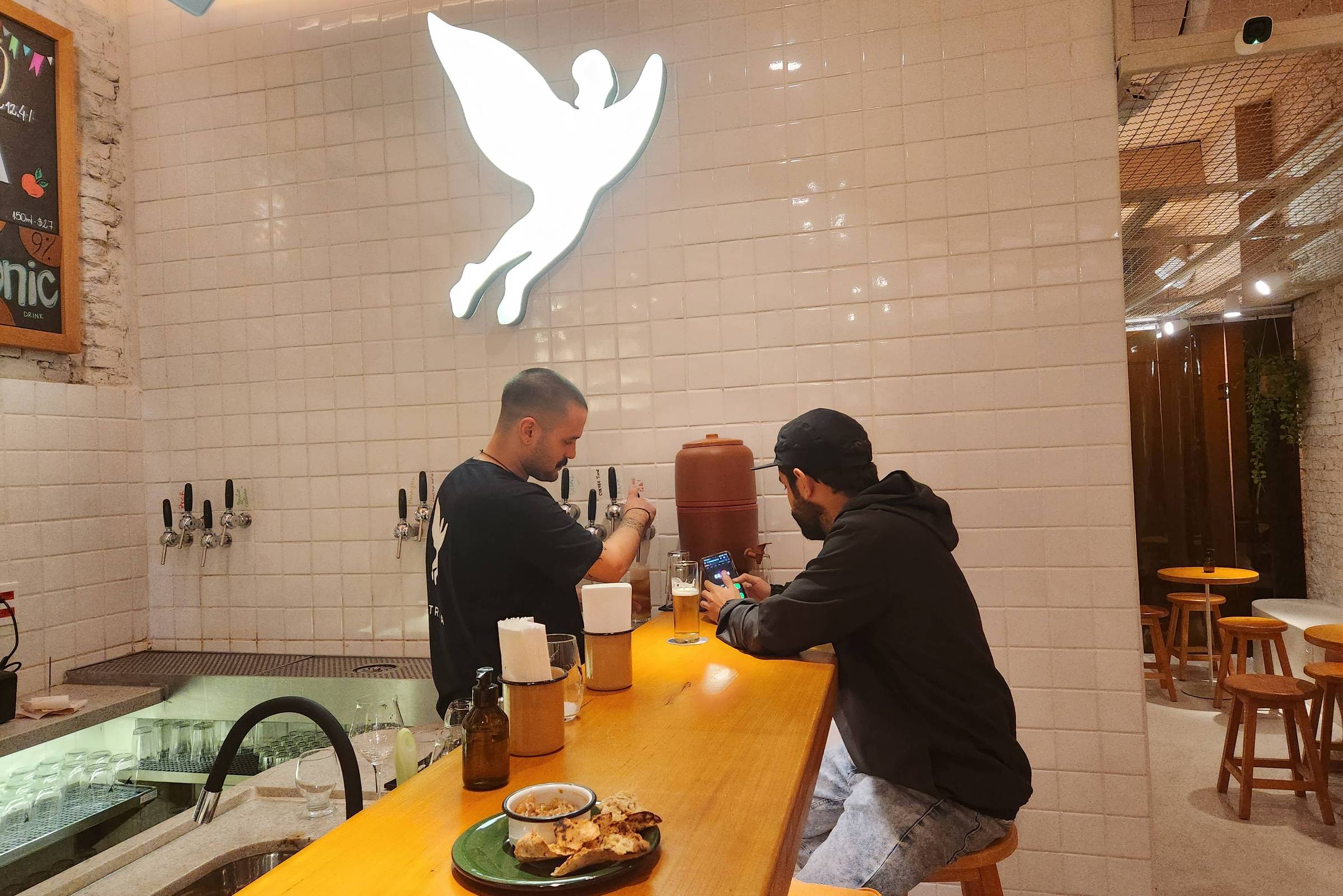 The end of the year for the Brewery Trail is busy. After opening a new space in October at Itaim Bibi, the house is promoting a Latin party this Wednesday (15th) and other launches in November, in Barra Funda, where Fermentaria celebrates its one year anniversary.
In the southern region of São Paulo, Trilha Itaim is the third address of the brand created in 2016 by Daniel Bekeierman and Beto Tempel — the first was the Perdizes tap room, in the western region, followed by Trilha Fermentaria, in the center.
The new house has a different profile from its sisters, with a small room on the corner of Rua Pedroso Alvarenga and Rua Maria Adelaide Freire Trindade, which houses a quiet residential village in the heart of the neighborhood. With a clean decor, it features white tiles, a counter with a wooden top and some paintings that refer to the brand's labels. It is also possible to place orders through a window opening onto the sidewalk, with another small counter.
With 15 taps, Trilha Itaim offers suggestions such as the Classic Pils pilsner (R$ 17, with 300 ml), the coffee IPA Grão Catuaí (R$ 28, with 350 ml) or the Bock (R$ 20, with 350 ml) . The last tap is for drinks.
Meanwhile, Fermentaria da Barra Funda turns one year old with the Latin party La Chica y El Checho, this holiday on November 15th (Wednesday), from 12pm to 8pm. To celebrate the date, the brewery launches a chicha, a corn-based mixed fermentation drink, made in partnership with the Peruvian company Victoria.
The event will have a special menu created by chef Checho Gonzales, from Mescla Restaurante, neighboring Barra Funda. Still this week, Trilha launches a new beer, Trilha Le Jazz, a biere blanche made with French hops.
Itaim Trail – R. Pedroso Alvarenga, 569, Itaim Bibi, southern region. Mon to Fri: 12pm to 11:30pm; Sat.: 10am to 11:30pm; and Sun: 10am to 10pm
Trilha Fermentaria – R. Cônego Vicente Miguel Marino, 390, Barra Funda, central region. Wed. (15): La Chicha y el Checho 1st birthday party, starting at 12pm

LINK PRESENT: Did you like this text? Subscribers can access five free accesses from any link per day. Just click the blue F below.