Applause and banners in support of Vini Jr. Real's game is scheduled – 05/24/2023 – Sport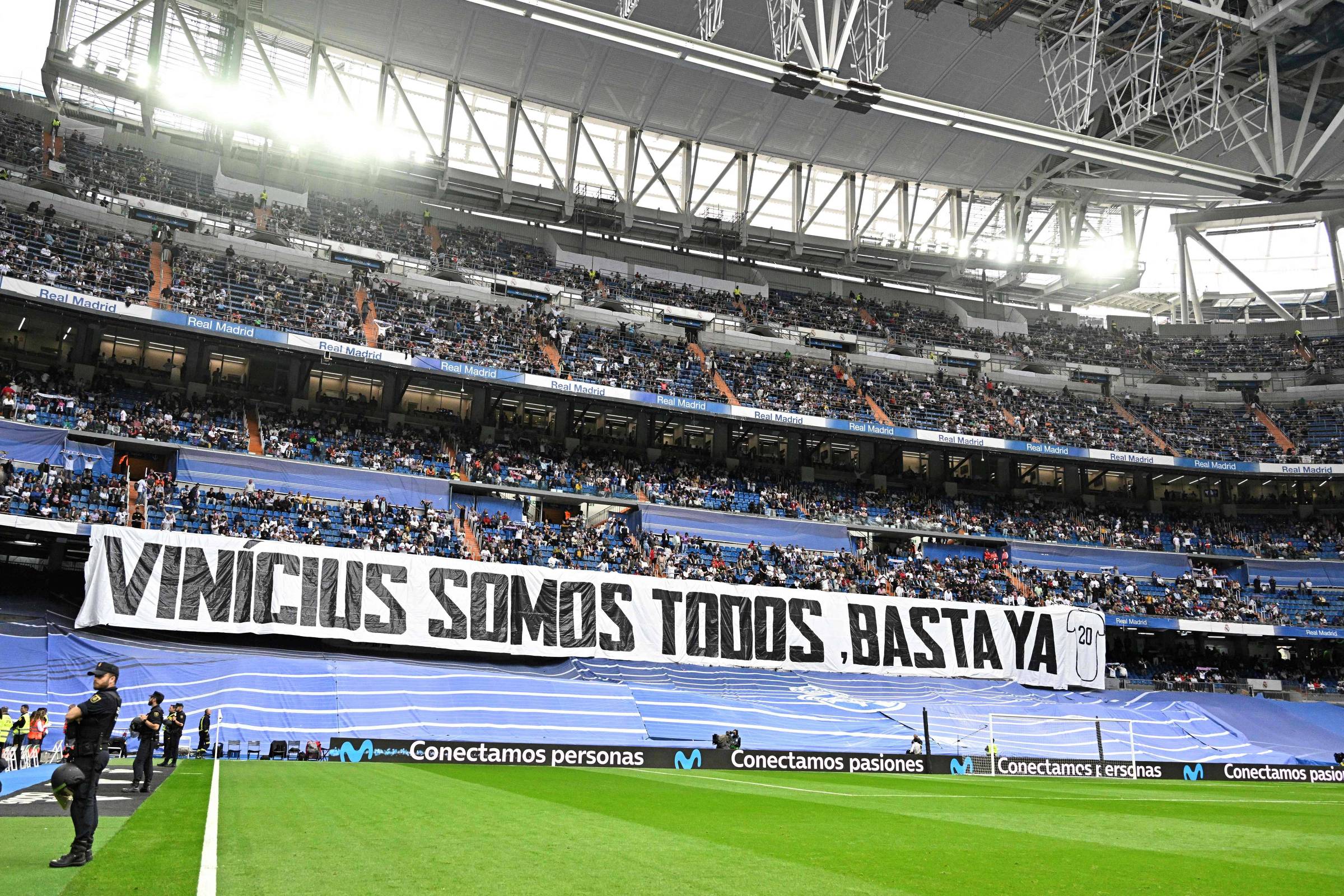 Even without being scheduled for the match against Rayo Vallecano, Vinicius Junior stepped on the lawn of the Santiago Bernabéu stadium, this Wednesday (24th), to greet the fans who honored him.
Despite having his suspension rescinded by the Royal Spanish Federation, the Real Madrid striker did not play because of knee pain.
The match is marked by tributes to the Brazilian. The entire stadium audience stood up to applaud the athlete in the 20th minute, the shirt number he wore. In a box, he thanked the support.
When entering the field, all Real Madrid players wore the number 20. A banner was hung behind one of the goals with the message in Spanish: "Vinicius, we are all. Enough now!" Several fans carried signs supporting him.
Vinicius Junior complained about being insulted and called a "monkey" during the game between Real and Valencia, which was interrupted by arbitration last Sunday (21). These attacks led the Public Prosecutor's Office to open an investigation into "hate crime", a criminal category that, in Spain, includes racial crimes.
It is the 10th time that the Brazilian has suffered racial attacks in the last two years. Seven fans were arrested by Spanish police. Three of them related to last Sunday's offenses. After testimony, they were released.