Who is Travis Kelce, Taylor Swift's boyfriend – 11/14/2023 – Celebrities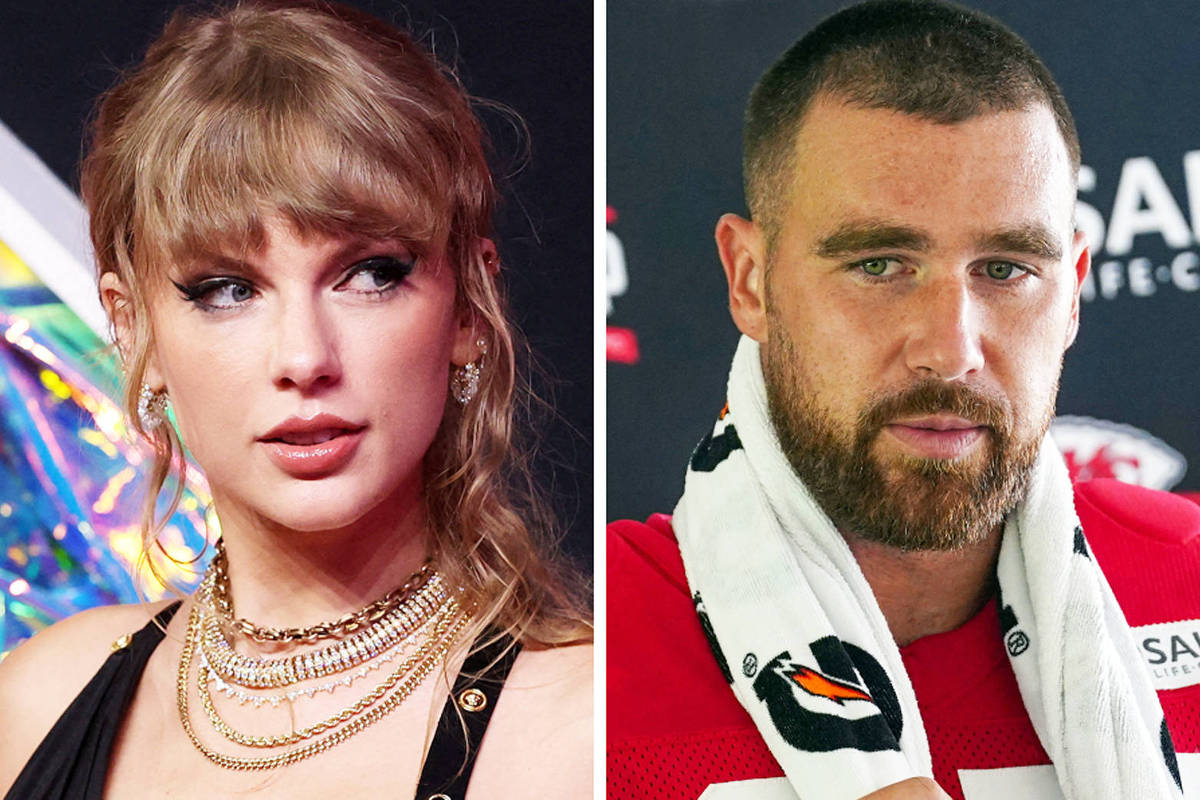 São Paulo
The romance between Taylor Swift and Travis Kelce seems to have come out of the singer's "You Belong With Me" video and projected into real life. In the clip, the artist plays a nerd in love with a man who is an American football player, similar to the plot of teenage romantic comedy films.
Despite being an NFL (American football league) star, search interest in Kelce peaked in September, according to Google Trends. This month coincides with the beginning of speculation about the two having an affair.
Furthermore, data from Trends shows that in the last 90 days, Kelce is among the main topics related to the singer, occupying fifth position.
Who is Travis Kelce?
A player for the Kansas City Chiefs, he is 34 years old and is a tight end, a position on the offensive team with functions in both offense and defense. Born in Ohio, USA, he was drafted – when a college player is chosen to join the NFL – by the Chiefs in 2013.
Just as Taylor collects Grammys, Kelce collects important football awards such as two Super Bowl titles with his team, in addition to being selected seven times for the NFL All-Star Game, the Pro-bowl, and elected four times to the team. of the season.
His brother, Jason Kelce, is also an American football player. He plays center for the Philadelphia Eagles. In February, the two faced each other in a Super Bowl duel, with Travis' team emerging victorious.
Taylor has even declared himself a fan of the Philadelphia Eagles when mentioning the team in the song "Gold Rush" from the album Evermore, released in 2020. "I see myself rowing on your wooden floor / With my Eagles t-shirt hanging on the door".
Romance with Taylor Swift
In July, Kelce told the New Heights podcast, which she shares with her brother, that she went to a Taylor concert and tried to give her a friendship bracelet with her phone number, but was unsuccessful.
He says he was disappointed upon learning that the singer does not speak before or after shows to preserve her voice, as during The Eras Tour, she sings 44 songs for almost three hours of performance.
Although the attempt did not take off, speculation began that, after this episode, the two had come into contact. In September, Kelce invited Taylor to watch one of her games. She was seen sitting next to the player's mother and cheering when he scored a touchdown. They were filmed leaving together after the match.
After a month, the couple was seen holding hands at a trendy restaurant in New York.
During Taylor's tour in Argentina, Kelce was in the audience alongside the singer's father and received a tribute. At the end of the performance, she changed the lyrics to "Karma" and included the line: "Karma is the Chiefs guy, coming straight home to me."