Paraná Clube fills gyms in futsal: exciting and depressing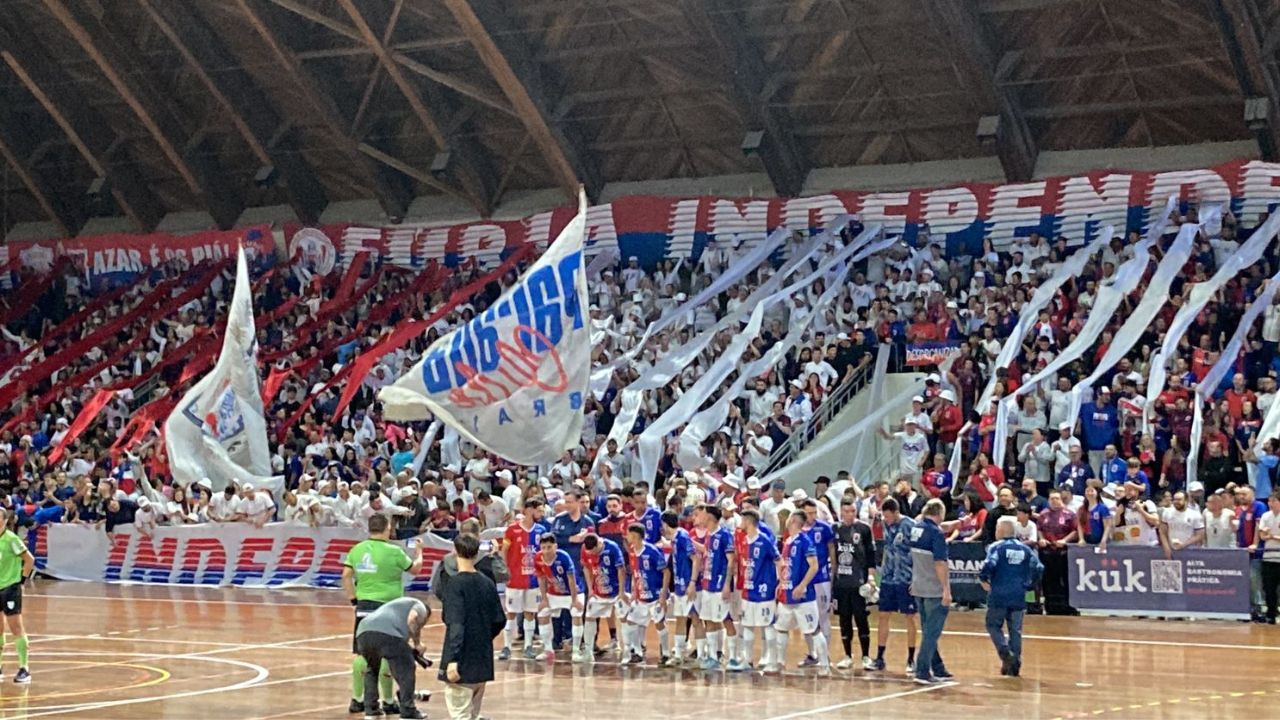 Paraná is about to complete five months without an official football match. The embarrassment against Patriotas, on June 25th, in the second division of the Paranaense Championship, was Tricolor's farewell to the ridiculous 2023 season.
The wait will be even longer. Without a national calendar, the club led by the sloppy Rubão and his incapable partner, Marcos Amaral, should only return to the field at the end of April 2024, again in the second state level. It will be an underdog.
This was an unacceptable and desperate scenario that left the masses of Paraná orphans, who ended up finding in the amateur third division of Paraná futsal a way to face the football void and to give vent to a feeling hijacked by consecutive directors.
+ Check out the news from Paraná Clube on UmDois Esportes
The tricolor salon team, led by the competent coach Thiago Ferreira, known as Pelé, and the excellent director, José Roulien Júnior, was victorious and has already gained access to the Silver Series.
They will compete in the final next Saturday, the 17th, at Ginásio do Tarumã, against Terra Boa Futsal. The fans, who were already filling Kennedy's gym and Tarumã's own, are expected to repeat the party.
An exciting spectacle, which reveals the immaterial basis of paranism, the indelible will imprinted in the spirit of each fan: a moving expression of unrestricted passion that does not even depend on the existence of a team.
But at the same time, it has a depressing component in the background. It's inevitable. Let's be clear, nothing against futsal. On the contrary. It is in Paraná's DNA. I always defended him.
However, for those who once saw Tricolor in the national elite, or in the imposing Libertadores, that was what was left. And there are those who have already gotten used to it.
See too:
Paraná fills gyms in the 3rd futsal division: exciting and depressing spectacle
Frustrating scenario for the Atletiba duo at the end of the season
Brazilian team: trio performs and completes Diniz's squad
Athletico's Libertadores chances plummet after stumbles; see obstacles