Web Summit: discover three options for sustainability – 11/20/2023 – Tech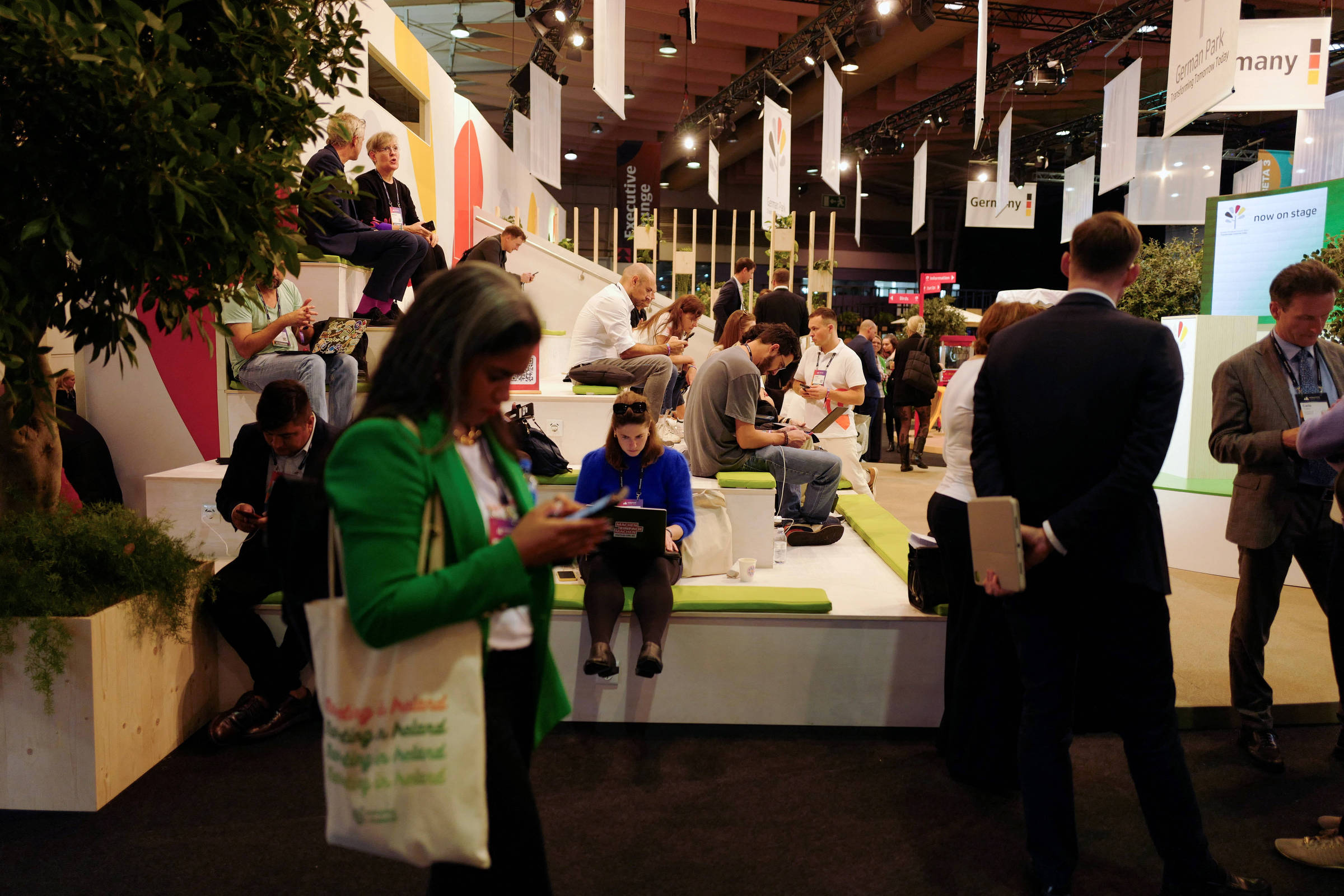 With the impact of climate change on the agenda, and in the same week that the student climate strike in Europe resumed, sustainability was once again one of the strong themes of the Web Summit in Lisbon, whose eighth edition ended last Thursday ( 16).
Público learned about the proposals of three startups, one from Portugal and two from other countries, present at the Lisbon technology event.
Greener Act (Funchal, Portugal)
Created by Philippe Moreau, a Frenchman living in Madeira, Greener Act is an application for those who like to travel. In addition to recommending a series of sustainable restaurants or accommodation at the destination, the Greener Act also calculates the ecological footprint resulting from emissions from the means of transport used.
After the calculation, the application proposes that each traveler compensates for the environmental damage caused with a contribution to tree planting.
The Greener Act also promotes a sustainable market, spreading initiatives such as beach cleaning or product exchanges between users. For Liliana Gonçalves, the startup's events coordinator, this community involvement is important for the "development of individual sensitivity".
To Público, Sophie Blandy Moreu, sales assistant at Greener Act, says that "Portugal is still very much at the beginning", even if "on a good path".
Compocity (Budapest, Hungary)
Compocity, an indoor composting robot, transforms food waste into "soil food" to be returned to urban green spaces. By having an associated application, it is also possible to visually monitor the quality of the compound obtained.
Among the features of the startup's product, Emese Pancsa, founder and executive director of Compocity, highlights its operation without producing odor or noise and its low energy consumption, which distinguishes it compared to other models on the market.
The startup's focus is companies. "We spend a lot of our lives in the workplace, so companies' commitment to the environment is very important," says Pancse. The application also provides regular impact reports that can be used in achieving each company's sustainability objectives.
BluSky (Old Saybrook, United States)
"To reverse climate change, it's not enough to reduce emissions, we have to eliminate them", says William Hessert, executive director of the American startup. By capturing carbon dioxide from the atmosphere, Hessert likens BluSky to a "time machine."
The process begins with collecting waste biomass or organic materials. When exposed to a high-temperature, high-pressure process, BluSky transforms organic waste into biochar, which Hessert describes as "a wonderful charcoal and soil additive." By preventing carbon dioxide from reaching the atmosphere, BluSky puts it on the ground, "where it can be useful."
For William Hessert, what distinguishes BluSky from other carbon dioxide capture methods is the economic viability of the process.