Volleyball coach is arrested on suspicion of rape in Manaus – 11/14/2023 – Sports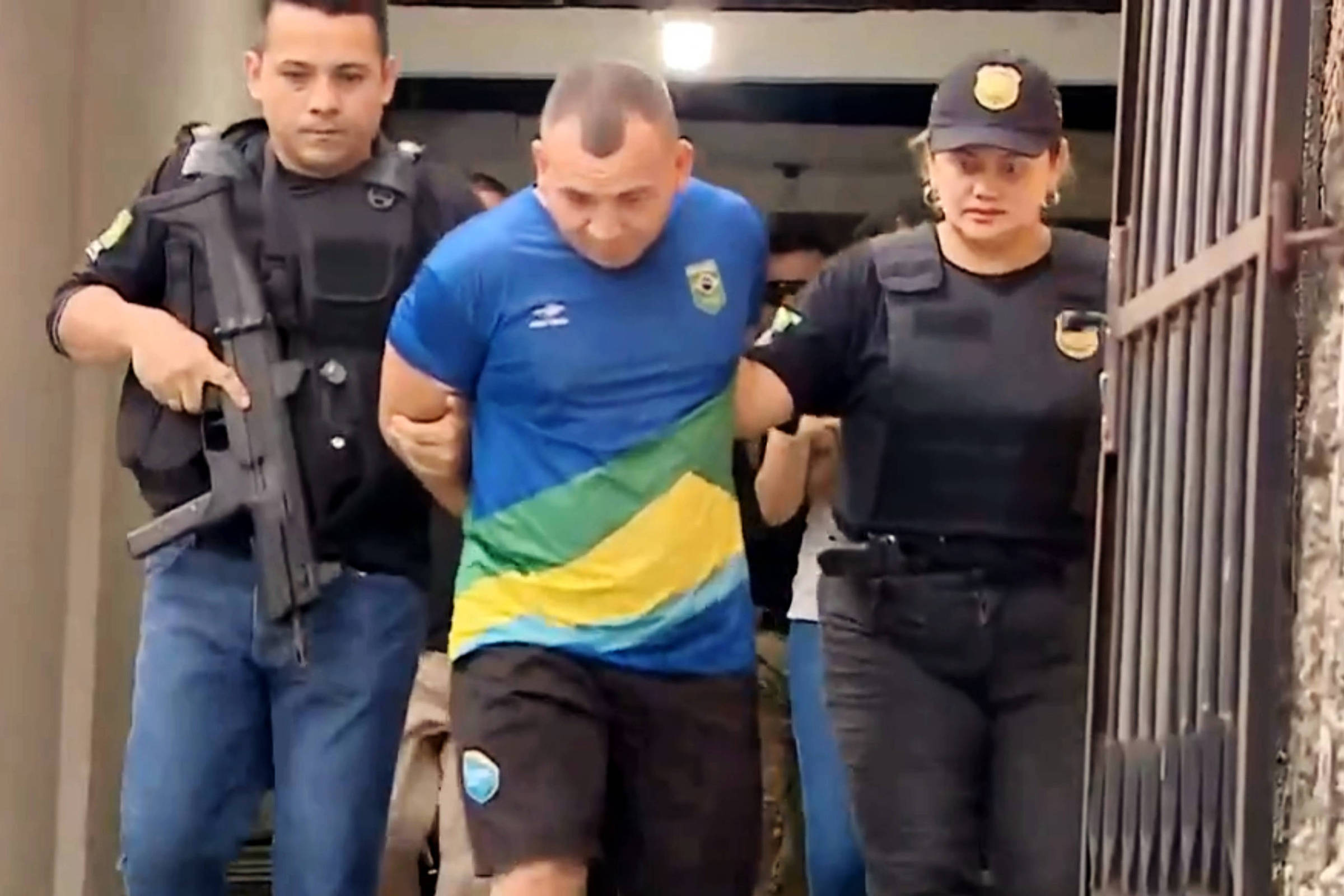 The coach of the Amazonian under-16 volleyball team, Walhederson Brandão Barbosa, 40, was arrested in Manaus this Tuesday (14). According to the Civil Police, he is being investigated for promoting prostitution and sexual exploitation of his own students, aged 15 to 17.
According to the police, the technician raped the teenagers and filmed them. He is also investigated for storing images containing a sex scene.
The suspect's defense said that they did not have access to the records and that they will comment after becoming aware of the accusations.
Barbosa was arrested at home, in Vila da Prata, in the west zone of the capital of Amazonas. According to agents, six young people were living with him. According to the police, the technician was sleeping in a bed with two 15-year-old teenagers at the time of his arrest.
The investigation showed that the man had been committing the crimes for almost 20 years. At least 12 victims were identified by police. All are boys aged 16 and 17.
Delegate Bruno Fraga said that the coach attracted teenagers who wanted to be professional players.
"The criminal acts were carried out based on the dreams of teenagers, who aspire to become professional volleyball athletes. He, in some way, bought the dreams of these victims, in exchange for sexual acts", he stated.
The investigations began three months ago, after an anonymous complaint about a video that had been shared on a messaging application, in which Barbosa appears to have sexual relations with two teenagers.
"From the first complaint, it was possible to identify six victims and launch six Police Inquiries, five of which are still ongoing", said the head delegate of the Specialized Police Station for the Protection of Children and Adolescents, Joyce Coelho.
According to the delegate, the suspect knew he was being investigated. "When we began to interview the victims, the man began to put pressure on the victims to find out what they were saying at the police station, that is, he knew about the ongoing investigation," he said.
The court ordered his temporary arrest for 30 days.
In a statement, the FAV (Amazonense Volleyball Federation) repudiated the case, and said that it is available to the authorities to provide clarification.
"While the authorities take the necessary measures, the FAV chooses to suspend the aforementioned coach from all official activities of this federation, as well as suspend for an indefinite period the national registration of the coach in the National Registration System", says the statement.
The entity also stated that it did not receive records indicating the occurrence of cases registered by the Civil Police.
"The Amazon Volleyball Federation, at no time, in search of any harmful attitude of the coach, found any type of occurrence that would make us aware of the disgusting attitudes of the person involved", he informed.