Éverton, from Ponte Preta, is accused of sexual harassment – 11/14/2023 – Sport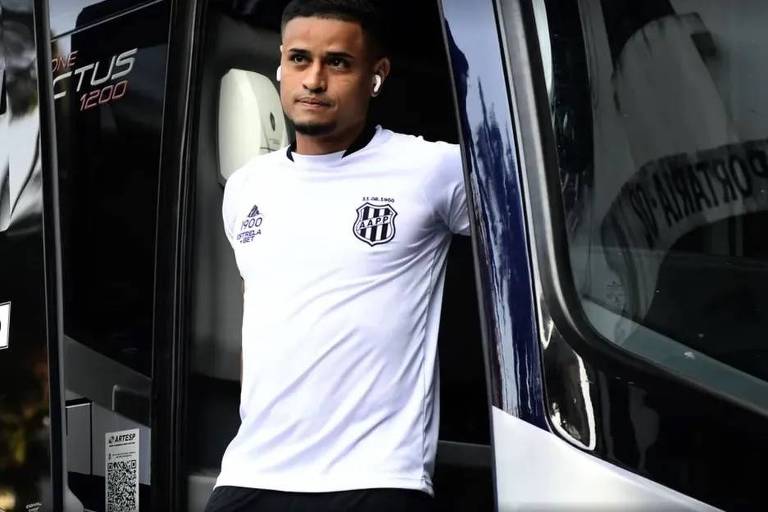 Two women filed a complaint against the 34-year-old player Éverton, from Ponte Preta. They accuse him of sexual harassment and bodily harm, in Paulínia, 116 km from São Paulo. In a statement, the player repudiated the accusations.
"On the advice of your lawyers, at least for now, [Everton] will not comment on the details of the charge", says an excerpt from the statement released by G1.
Known for his spells at Flamengo, Grêmio and São Paulo, the striker was at a barbecue last Saturday (11). According to the women, who are sisters, when they were socializing in the pool, he put his hands on both of their buttocks. Confronted, according to their report, he committed physical attacks. The information is from globo.com.
A video obtained by EPTV, a Rede Globo affiliate in the Campinas region, shows Éverton approaching, with his back turned, a woman, at a time when ten people are in the pool. They touch, and the woman immediately reacts, arguing with the player and pushing his head. These are images from the condominium's internal circuit.
At the end of the period recorded on video, there was confusion. The women say they were attacked, and one of them showed globo.com a photograph of what appeared to be an injury caused by the athlete. According to the women's lawyer, Erico Claro, one of them was bitten.
Saturday's episode, says the indictment, was not the first. Two days earlier, one of the women went to dinner at Éverton's house in the company of her husband. According to her, he sat next to her and began to caress her calf. She stated that she thought that the attacker acted "due to the effect of drinking alcohol". Therefore, it appears in the bulletin published by globo.com that she believed it to be an isolated episode.
Éverton has not been playing for Ponte Preta. With his career marked by injuries and two recent surgeries on his left ankle, he took to the field just five times this season, the last of which was on September 9 without a goal. The Campinas association informed that it will not comment on the accusations as it is a "personal matter".
See player rating
"Everton Cardoso da Silva's advisors come forward to express that he repudiates the terms of the accusation against him. He informs that, on the advice of his lawyers, at least for now, he will not comment on the details of the accusation, even because only at the end of this afternoon (Tuesday, 14/11) was access to the files obtained, and at a time when he and his wife were dealing with the presentation at the IML, where forensic examinations were carried out given the significant injuries received at the end of a celebration event to which they were invited".