VIDEO: Luva de Pedreiro drives a luxury car with a pregnant woman, without having a driver's license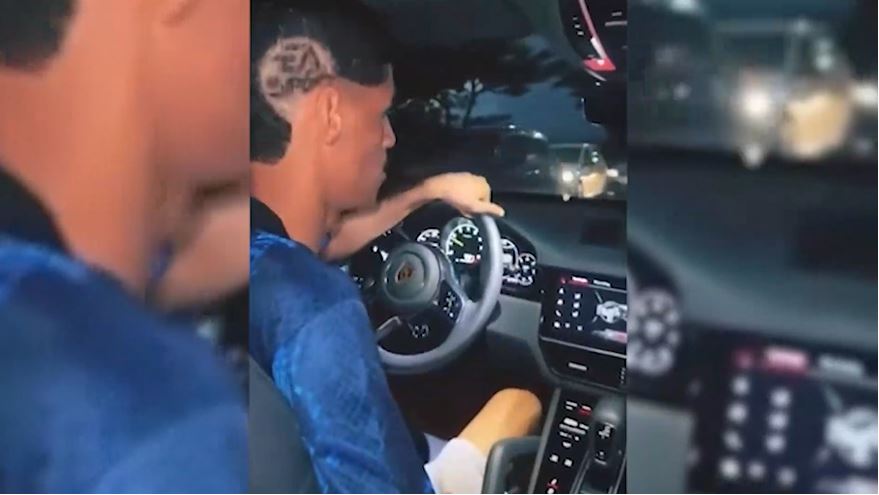 Recklessness
Influencer drew attention on the web after posting a video of him skidding in a vehicle
Digital influencer Iran Alves, known as Luva de Pedreiro, published a video on social media this Tuesday (12), in which he appears driving a luxury car, alongside the mother of his future child, Távila Gomes. What caught our attention, however, was the fact that he did not have a driver's license.
The information that the influencer does not have a driver's license was released by columnist Fábia Oliveira, from Metrópoles.
In the video, Távila was talking to her boyfriend, who looked back and lost control of the vehicle for a few seconds, skidding.
"Whoever has a private driver… oh, love!", said the young woman laughing, after being shocked by the skid. "You want to kill me, do you?" she asked. And Luva asked: "Did he hurt Cristiano Ronaldo? Is Cristiano Ronaldo okay?", about the baby his girlfriend is expecting. She stated that the baby was fine.
Luva de Pedreiro had already appeared on social media driving a Porsche. At the time of the post, made in November 2022, Mozyr Sampaio, who is the influencer's agent, stated that he did not yet have a driver's license.
Driving without a driver's license is considered a serious traffic crime. According to the Department of Traffic (Detran), this type of infraction can result in one year in prison or a fine.
*With information from Terra
Read more:
Luva de Pedreiro discovers the sex of her first child at a revelation tea
Luva de Pedreiro is the new ambassador for Adidas
Falcão reacts to Luva de Pedreiro's announcement about abandoning his career: 'Live your life'