Kayky Brito: medical report states that the actor is breathing without the help of equipment and is without sedation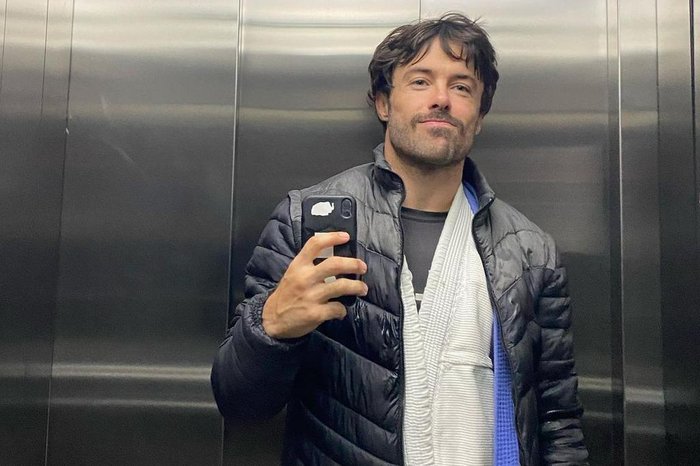 Medical bulletin
The 34-year-old actor had been sedated and breathing with the help of machines since the accident.
Rio de Janeiro – RJ) – Actor Kayky Brito, 34 years old, who is hospitalized at the Copa D'Or Hospital, in Copacabana, in the South Zone of Rio, due to an accident that happened on September 2nd, is breathing without the help of equipment and is without sedation. , according to a medical bulletin released this Wednesday (13).
In a note, the hospital discloses: "Copa D'Or Hospital informs that patient Kayky Fernandes Brito is already breathing without the help of mechanical ventilation and is without sedation. She is showing clinical improvement and will continue to be under intensive care,"

says the statement.
The state of health
Kayky suffered head trauma and multiple fractures throughout his body due to the impact of being run over. The actor underwent two surgeries during his hospitalization.
Remember the case
Kayky was run over in the early hours of Saturday on Avenida Lúcio Costa, on the edge of Barra da Tijuca, west of Rio. The actor was with friends at a kiosk and decided to get something from the car parked on the other side of the road. Images from local security cameras show that he was hit by a vehicle as he ran back to the kiosk. App driver Diones Carvalho provided assistance and was taken to the police station to provide clarification Click here and learn more about the case.
🚨NEWS: Kayky Brito is breathing without mechanical ventilation and is under sedation 📸🍀 pic.twitter.com/0C6msrhBFr

— Pins of the Day (@alfinedadosday) September 13, 2023
read more
Driver who ran over Kayky Brito raises more than R$170,000 in online fundraising
Kayky Brito: Bruno de Luca says he found out about the accident the next day
Kayky Brito: Bruno de Luca says he found out about the accident the next day
Join our community on Whatsapp!