UN approves Brazil as host of COP30 – 05/26/2023 – Environment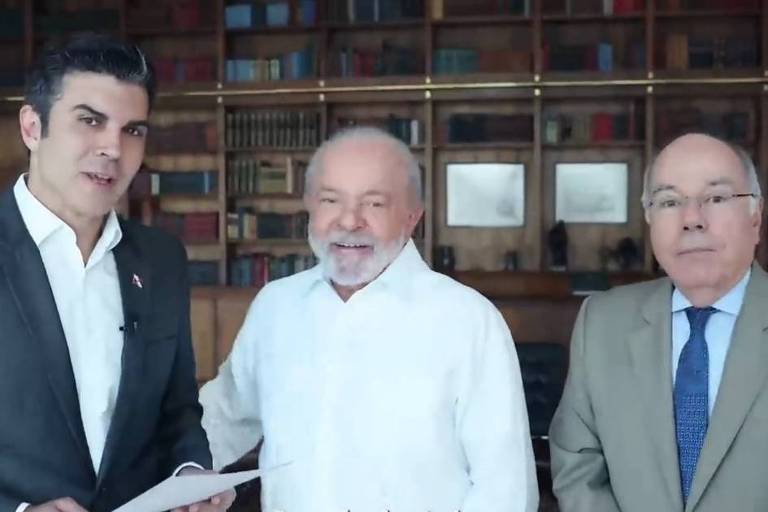 The UN approved Brazil's candidacy to host the climate COP30, the UN climate change conference that negotiates the implementation of the Paris Agreement, approved in 2015.
The information was released this Friday (26) by President Lula, in a video together with the Minister of Foreign Affairs, Mauro Vieira, and the Governor of Pará, Helder Barbalho.
The approval of the United Nations took place on the last 18th, through a communiqué from Grulac (group of Latin American and Caribbean countries), which endorsed the Brazilian candidacy to host the COP30.
The decision was awaiting the approval of Grulac, since the COP30 was expected to take place in a country in the Latin American region. The endorsement also mentions the city of Belém.
"I have already participated in the COP in Egypt, in Copenhagen, and people only talk about the Amazon. Why then not hold a COP in a state in the Amazon?", said Lula, regarding the choice of Belém as the venue for the event.
The announcement of the capital of Pará as the host was made at the beginning of January, after Barbalho had been the protagonist in the support of governors for the president, in a meeting with representatives of all Brazilian states the day after the coup attacks on January 8.
"We are working to show that the Amazon is prepared to receive the planet and, on the other hand, to show the construction of sustainable development in favor of our region", stated Barbalho.
Lula proposed that Brazil host the COP30 even before assuming the presidency. Shortly after the elections, he made his first international appearance, as president-elect, at the climate COP27, which took place in November in Egypt. On the occasion, he already defended the country's candidacy to host the 2025 edition of the conference.
The movement was part of a series of gestures by Lula in opposition to Bolsonaro. In 2018, as soon as he was elected, Bolsonaro promoted the dismantling of the Brazilian candidacy to host the COP25, scheduled for the following year and which ended up taking place in Madrid, at the end of 2019, under the presidency of Chile, since the forecast was that a Latin American country to conduct the work.
COP editions take turns hosting the various regions of the world, giving the opportunity to balance regional perspectives on climate responsibilities. The host country also has the responsibility of chairing the conference, leading the negotiations.
This year, COP28 takes place in the United Arab Emirates. COP28 president-designate Sultan Ahmed al-Jaber has come under international fire for his apparent conflict of interests: in addition to coordinating government efforts in renewable energy, he also chairs the country's state-owned oil company, Abu Dhabi National Oil Co.
The Planeta em Transe project is supported by the Open Society Foundations.