Slave labor: Basf had contracts with farms in RS – 03/16/2023 – Market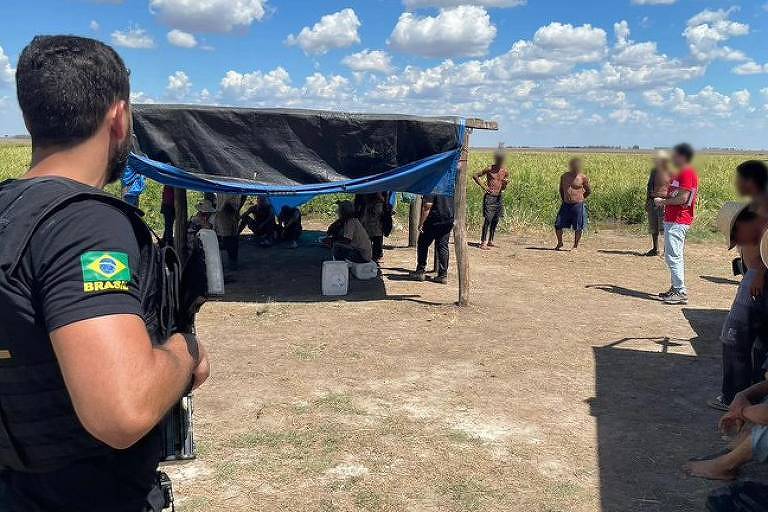 The rice farms in Uruguaiana (RS) where 82 workers were rescued in conditions analogous to slavery, according to authorities involved in the operation, had a contract with the multinational BASF for the production of seeds. The information was released by the company itself on Thursday (16).
Uruguaiana is on the west border of Rio Grande do Sul, 630 kilometers from Porto Alegre.
The economic links of the Santa Adelaide and São Joaquim farms were still being investigated by the MPT-RS (Rio Grande do Sul Public Ministry of Labor), MTR (Ministry of Labor and Employment) and by the Federal Police. According to the note, the company, "upon becoming aware of the case, (…) decided to proactively seek out the authorities to contribute to the resolution of the case".
In the note, the multinational says it demands from its suppliers and subcontractors "that the contracted companies are in accordance with the labor law and are rigorous in respecting human rights".
It also promises to contribute with the authorities to "ensure adequate working conditions, safety and well-being of outsourced and subcontracted workers by all its service providers."
The agricultural solutions segment is one of Basf's areas of activity. It produces fungicides, herbicides, insecticides and biological solutions, as well as seeds and seed treatment products.
The operation took place after a complaint that there were young people circulating on the property in irregular work and without a formal contract. Upon arriving at the site, the inspection states that they found 82 people in degrading conditions, including 11 teenagers between 14 and 17 years old. There were 54 workers on the Santa Adelaide farm and 28 on the São Joaquim farm.
Among the irregularities pointed out by the agents was the manual cutting of rice with inappropriate instruments, such as household knives, and the application of pesticides by hand. There are also reports of strenuous hours, without food and commuting for more than 50 minutes under the sun to the workplace, for which they would receive R$ 100 per day.
A man, suspected of being a "gato" —a recruiter of workers in the region for these days— was arrested. According to the MPT-RS, as soon as the employers were clarified, the workers would receive three installments of unemployment insurance, in addition to a signature on the work card for the service performed and severance pay. In the next step, compensation payments will be negotiated.