Separation: Lucas Lima decided to break up with Sandy, reveals source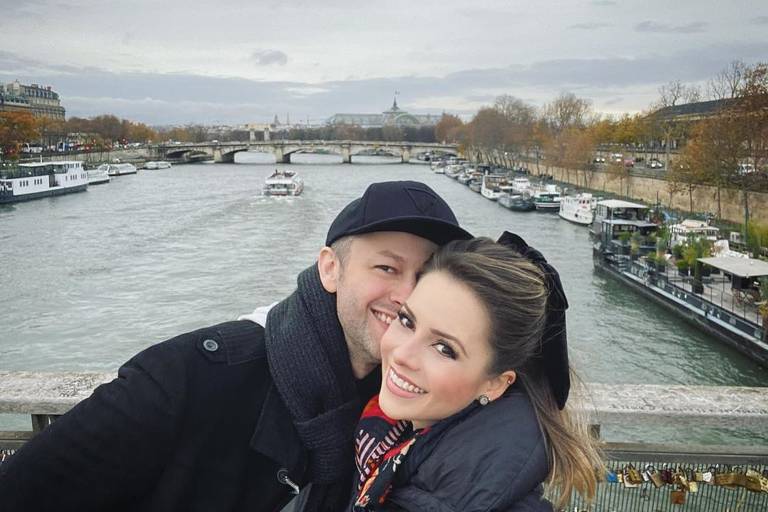 DIVORCE
Sources close to the couple stated that the former couple's relationship was lukewarm and they treated each other like brothers
The symptoms that Sandy and Lucas Lima's relationship was not going well were not evident as the former couple were very discreet with their personal lives and the decision to divorce came from Lucas, according to sources.
The then couple's last update on social media was at the beginning of September when they celebrated 15 years of marriage in a post shared by both of them, the caption of the photo was clear and direct "I love you forever"another publication was in June on Valentine's Day when Lucas wrote a declaration of love for his wife and posted it on his Instagram profile.
Among so many compliments, the musician referred to his partner as a "great girlfriend", and finally, he used the affectionate nickname he used to call her sometimes, to say how much he loved her: "my old girl who I love so much" . This was three months before the two announced their separation, which took place this Monday (25) in a post shared on both their networks.
Sources close to the couple told Jornal Extra that Sandy and Lucas' relationship was that of brothers "Sandy and Lucas had been living like brothers for some time, but this became more pronounced this year. He with his commitments, she on the road again, a grown-up son. They are excellent friends, companions, parents. But husband and wife were no longer."comments a person who followed the final stretch.
Sandy and Lucas still made several attempts to make what was already over last. The last family trip was to France, where they went to visit EuroDisney with their son Theo, aged 9, after returning to Brazil the musician chose to separate.
read more
Sandy announces separation after 24 years of relationship
Wanessa loses contracts after romance with Dado Dolabella, says columnist
Lexa speaks out after MC Guimê's hint: "Lots of bills to pay"