Post-Trump right-wing strategy teaches Bolsonarism a lesson – 03/18/2023 – Politics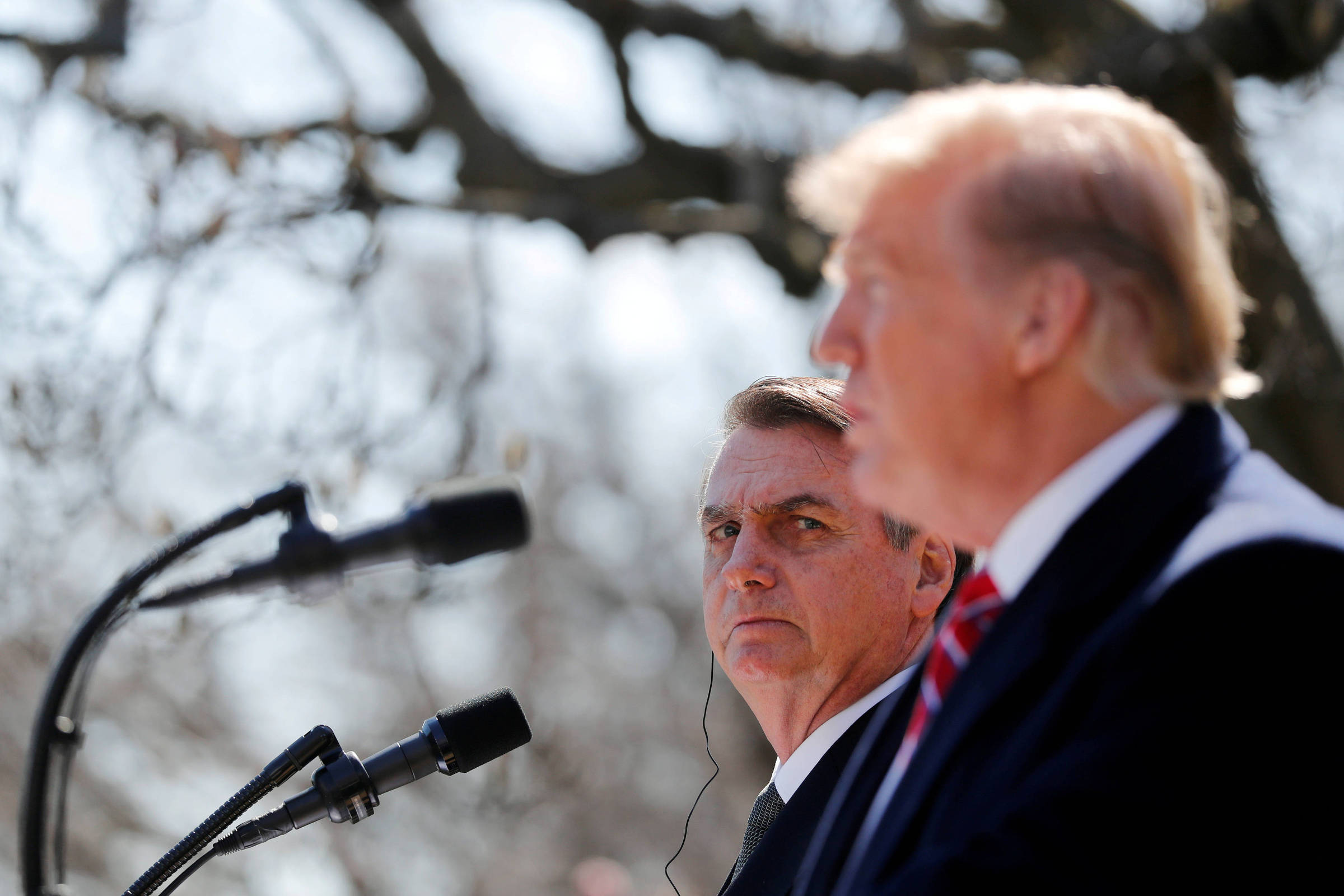 In a broadcast on Instagram on the 5th, shortly after the conservative CPAC conference in the United States, federal deputy Eduardo Bolsonaro (PL-SP) noted: "When you come abroad and expose, you realize that you are not alone". And he added: "It's all pretty much the same problem."
At his side, fellow deputy and former Secretary of Culture Mário Frias (PL-SP) replied: "It feels like I'm watching a movie, only they are a little further ahead". And the two list: "It's a sex change business, trans agenda, 2030 agenda, child sexualization, environmental agenda, men competing with women in women's competition".
There are many similarities between US and Brazilian policies since the rise to power of Donald Trump and Jair Bolsonaro: two leaders considered right-wing populists who contested defeat at the polls without consistent arguments, who had supporters engaged in violent acts to try to reverse the electoral result and who adopted behaviors seen as attacks on democracy.
And both went to Florida after losing, without participating in the passage of office to their successors — Joe Biden and Lula, respectively.
All this happened in the USA two years before Brazil. And the path that the Trumpist right took during this period to try to bring the republican back to government may give indications of what the Bolsonarist base should do outside of power, according to experts.
The CPAC is the main conference of the American ultra-right and brought together fervent supporters of Trump, in addition to Bolsonaro himself, in the Washington region. As observed by his son Eduardo, the issue of transgender people was one of the most common topics in the speeches of the speakers, with a series of transphobic speeches.
In nearly grueling hours of exposure, Trump vowed to "repeal every Biden policy that promotes the chemical castration and sexual mutilation of our youth and propose to Congress a bill banning sexual mutilation of children in all 50 states", in addition to saying that he will leave "men out of women's sports", which he considered "ridiculous."
A famous podcaster, Michael Knowles, went so far as to say that "for the good of society", what he called transgenderism "must be eradicated from public life entirely", as well as what he called "all absurd ideology".
Four days later, federal deputy Nikolas Ferreira (PL-MG), who also went to CPAC, climbed onto the tribune of the Chamber in Brasília, put on a wig and gave a transphobic speech.
This is one of the strongest patterns of behavior among the American right. Last year, Texas Governor Greg Abbott directed a local agency to open investigations against parents of transgender children for abuse and mistreatment.
The question extrapolates to other topics, such as drag queen performances. A survey by The Washington Post newspaper found 26 bills introduced this year alone by state legislators from the Republican Party to restrict concerts of this type in at least 14 states in the country.
The first to pass such legislation was Tennessee, where the law prohibits "adult cabaret entertainment" in public buildings and where minors may view it. Bolsonaro was in Nashville, the capital of Tennessee, a week before approval, to participate in a hunting fair.
For Pedro Abelin, an ultra-right researcher at the University of Maryland, the Brazilian right is heavily influenced by debates taking place in the United States and "often imports American rhetoric, grammar and strategies".
"For example, important actors have adapted conspiracy narratives to Brazil produced by the US extreme right, such as theories that would link the left to pedophile networks."
In 2016, when Trump ran against Hillary Clinton, for example, a conspiracy theory went viral that said Democratic officials ran a pedophile and human trafficking network that would operate in shell restaurants.
Abelin claims that Bolsonarism "must continue to bet on what we call cultural wars and on moral panic agendas, just as it happens in the USA".
Fábio de Sá e Silva, professor of international studies at the University of Oklahoma, says that this is a vulnerability of the extreme right today, which already dictates the internal logic of the Republican Party and should set the tone of the primaries for the Presidency next year.
"A dispute arises as to who is more radical in terms of customs and this could end up costing the general election", he says, citing the example of the mid-term elections, which took place in November.
In that election, which renewed the House and a third of the Senate, the Republicans performed far below expectations, and one of the reasons given was the fact that the candidates who won the party's primaries and reached the polls were the most radical, the which ended up alienating moderate voters, especially on the issue of abortion.
"The Brazilian democratic right can learn from the American right that doubling the bet on Bolsonarism puts electoral competitiveness at risk", he says. "You speak to a very loyal base, but you can't expand beyond that."
After more than two years out of office, Trump is still one of the most relevant figures in American politics and is in pre-campaign to run again for the White House election next year. But he has seen a former ally, Florida Governor Ron DeSantis, threaten his project.
Today, more than a year before the primaries, Trump has 46% of the voting intentions among Republicans, according to a February poll by Quinnipiac University. DeSantis has 32% of the intentions.
The governor is favored to succeed Trump as right-wing leader. With positions that are often as radical as those of the former president, he is young (he is 44 years old, 32 years younger than his opponent) and does not carry with him the same wear and tear of a series of investigations in court.
For Abelin, Bolsonaro should remain relevant in Brazilian politics as well as Trump, but the size of his role will depend on the investigations against him.
"Bolsonarism has consolidated itself as a structuring force in Brazilian politics and shows signs of having relative autonomy from Bolsonaro. There is a possibility that someone will take this spoil, especially if Bolsonaro becomes ineligible", he says.
Sá e Silva says that there is an important difference between Trump and Bolsonaro when you think about the party structure. "Trump has an advantage which is controlling the Republican Party. Bolsonaro, not exactly. He has a strong position, but he does not own the PL. In that sense, Bolsonarism is more a social movement than something institutionalized in a party. And that makes Bolsonaro a little more fragile, because he could be alienated from the process if the right-wing parties manage to agree on another candidacy."
Almost four years away from the next elections, it is impossible to know who will inherit Bolsonaro's political spoils in the 2026 campaign, but the figures closest to DeSantis in Brazil are the governors of São Paulo, Tarcísio de Freitas (Republicans), and from Minas Gerais, Romeu Zema (Novo): they wield flags similar to those of the former president, they are younger and more popular, in addition to leading rich and populous states.
Even in the way of raising money outside the government, Bolsonaristas were inspired by Trumpists. Eduardo launched the Bolsonaro Store, an online store that sells the former president's calendar, mug and trophy. Trump has experience exploring his private label beyond his already famous hotels. At the Trump Store, it is possible to buy everything with the name of the republican: ecobags, backpacks, beanies, caps, t-shirts, sweatshirts, flip flops and even necklaces and rings.