Javier Milei, new president of Argentina, was once a goalkeeper and "became a jacket"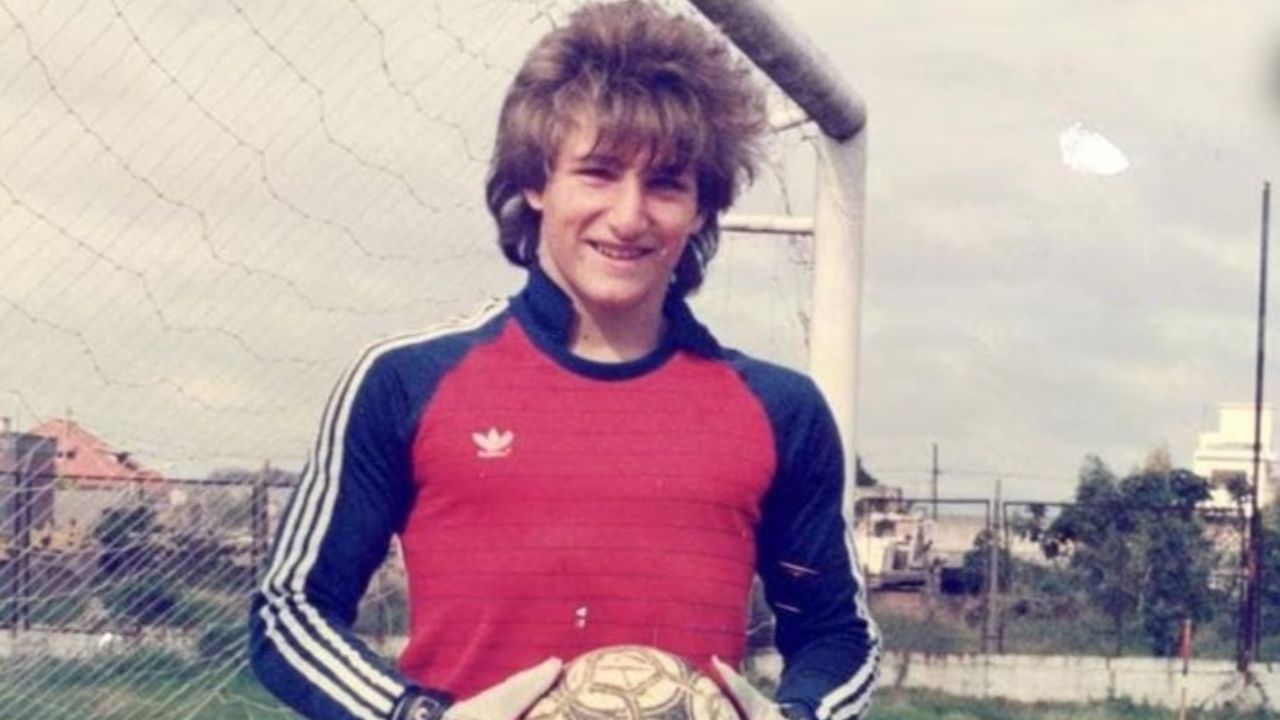 The career of Milei under the goalposts was only in the youth teams of Chacarita Juniors, a club from the Chacarita region, in Buenos Aires, which currently plays in the second division of the national championship.
Milei joined a group of teenage athletes when she was around 13 years old. "He threw himself at every ball. He was crazy under the goalposts. It could go right or wrong, but, honestly, I don't remember ever failing or losing a game because of him. When he played, he did well", Eduardo Perico Pérez, who was part of that team, told Infobae, an Argentine news portal.
Another colleague from that time, Omar Corsaro, remembers opponents as athletes who stood out in football in the future, such as River Plate, owned by Juanjo Borreli, and Vélez Sarsfield, owned by Diego Simeone. Corsaro even competed in the first division with Chacarita.
"Milei was calm, the personality he shows now is nothing like when he was a boy, but you could see that he was changing. When I saw him on TV… he didn't have that character when he was a boy, He was a calm boy. He wasn't confrontational either, he didn't fight with anyone, always calm. I was surprised to see him like this (the man he became)", he told the TyC Sports portal.
The trajectory lasted through the 1980s, but it was not fruitful for the young man from Palermo, an upscale neighborhood in the Argentine capital. However, since gaining more political attention, Javier Milei has commented on football, criticized Maradona and "abandoned" Boca Juniors.
The greatest idol of Argentines, who died in 2020, identified with progressive policies and even had tattoos of Che Guevara and Fidel Castro. During the presidential campaign that he just won in Argentina, a post of his from 2016 was rescued before the election. In the message, the now Argentine president mocked Maradona and called him "Maradroga", in reference to the period in which the player used drugs.
In an interview with the Spanish newspaper El País, he reported his gradual departure from Boca Juniors, for whom he has always supported. According to Milei, he was not happy with the signing of Riquelme, in 2013, by the Xeneize club. Five years later, when Boca lost the Libertadores final to River Plate, Milei supported his own team.
"I was watching the game and when Gago came on, clearly an act of populism, I supported River. I don't want to support a team that makes populist decisions. It's enough to live in a populist country. For me, he was a terrible player, a one of the biggest lies in Argentine football. So I became anti-Boca", he told the newspaper.
Milei's opponent in the second round of elections in Argentina, this Sunday, was Sergio Massa. The Peronist also has a relationship with football. Despite never having played, he is a fan of Tigre, which is currently in the Argentine first division. Massa became the club's manager. Among the team's achievements are the 2021 second division and the 2019 Argentine Superliga Cup. In 2012, the team was runner-up in the Copa Sudamericana in that tumultuous game with São Paulo, which was ended after a fight on the way out. For the interval. The Brazilian team was declared the winner. In the presidential elections, Milei handily beat Massa.
Another Argentine politician who has a strong connection with football is Maurício Macri. He was president of Argentina between 2015 and 2019. Like Milei, he also came from the country's sport. Macri presided over Boca Juniors from 1995 to 2007, during which time the team won four Libertadores. He was recently announced as a candidate for vice-president of the club in the next elections, scheduled for December 2nd.
See too:
Javier Milei, new president of Argentina, was once a goalkeeper and "turned a jacket" in Buenos Aires
Messi may play his last match in Brazil; What are the attacker's "memories"?
Coritiba striker Slimani is injured in Algeria's victory
New stars? Alex and Fernandinho's sons make futsal final