UEFA chief's support for Italy enrages Ukrainians – 11/20/2023 – The World Is a Ball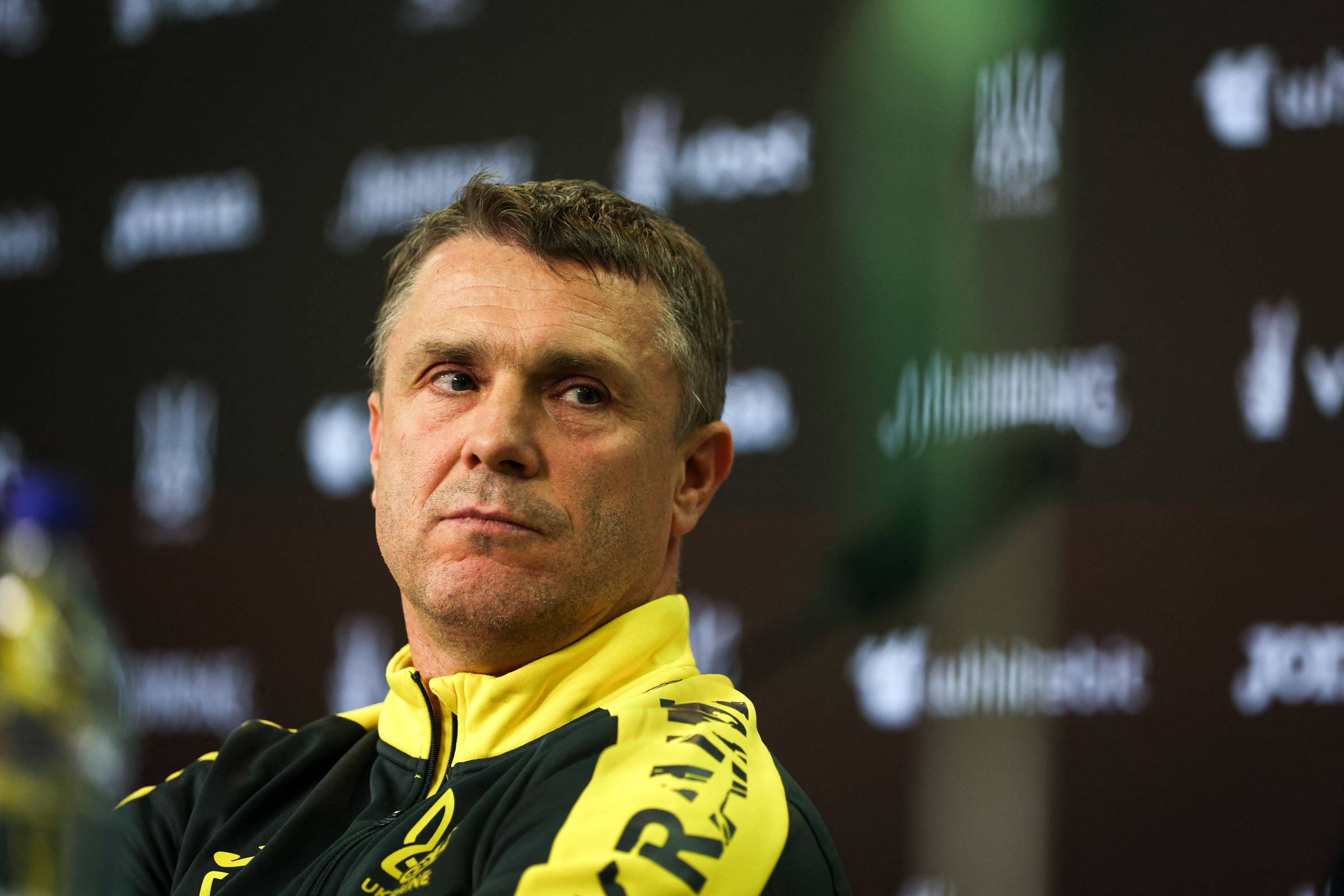 Ukraine will take the field this Monday (20), for the final game of Group C of the Euro 2024 Qualifiers, against Italy, in anger.
According to Serhiy Rebrov, coach of the Eastern European team, the motivation to achieve the victory necessary to obtain the place was reinforced after a statement from the UEFA president.
Aleksander Ceferin, who in his role should, for political and ethical reasons, remain neutral, openly declared his support for Squadra Azzurra.
"Italy needs to qualify for the Euros. Otherwise it will be a disaster," the Slovenian told LaPresse news agency. "The Italian team is too important, and I believe they will beat Ukraine."
To qualify for the European Championship, which will be held in the middle of next year in Germany, Italy doesn't even need to win. A draw against the Ukrainians is enough.
The two teams have 13 points in seven games, but Italy is ahead based on the tiebreaker criteria. England (19 points) has already qualified.
"What they [comentários do chefe da Uefa] can do is make an impact on my players, making them more angry and motivated to [alcançar] the classification", an incredulous Rebrov said in an interview with journalists when commenting on Ceferin's speech. "It's a game in which we have to show our face."
Champions of the most recent European Cup, defeating England in London in a penalty shootout in 2021, Italy, if they lose to the Ukrainians, will have to try to qualify in a play-off.
The last two times they found themselves in this situation, a play-off, the four-time world champions (1934, 1938, 1982 and 2006) failed, failing to go to the 2018 World Cup (eliminated by Sweden) and 2022 (defeated by North Macedonia).
Rebrov, whose team lost to the Italians 2-1 in a clash in Milan on September 12, hopes that the fans will be an additional factor in pushing his team to victory.
The duel will be in the German city of Leverkusen because Ukraine, which holds control of the match, cannot play on its territory due to the war against Russia.
"There will be a full stadium supporting us. We recently played in Bremen [3 a 3 contra a Alemanha, em amistoso em junho] and we had great support, many Ukrainians. I'm sure it will be the same, the stadium filled with our flags."
Ukraine won their two most recent games in the Qualifiers (2-0 in North Macedonia and 3-1 in Malta), while Italy, after being beaten 3-1 by England, recovered by beating 5-2 to North Macedonia.
23 countries will compete in the Euro in Germany, in addition to the host, which has a guaranteed place. Twenty will advance through the Qualifiers, and three will be known after the repechage.

LINK PRESENT: Did you like this text? Subscribers can access five free accesses from any link per day. Just click the blue F below.