Inflation in Argentina exceeds 100% for the first time since 1991 – 03/14/2023 – Market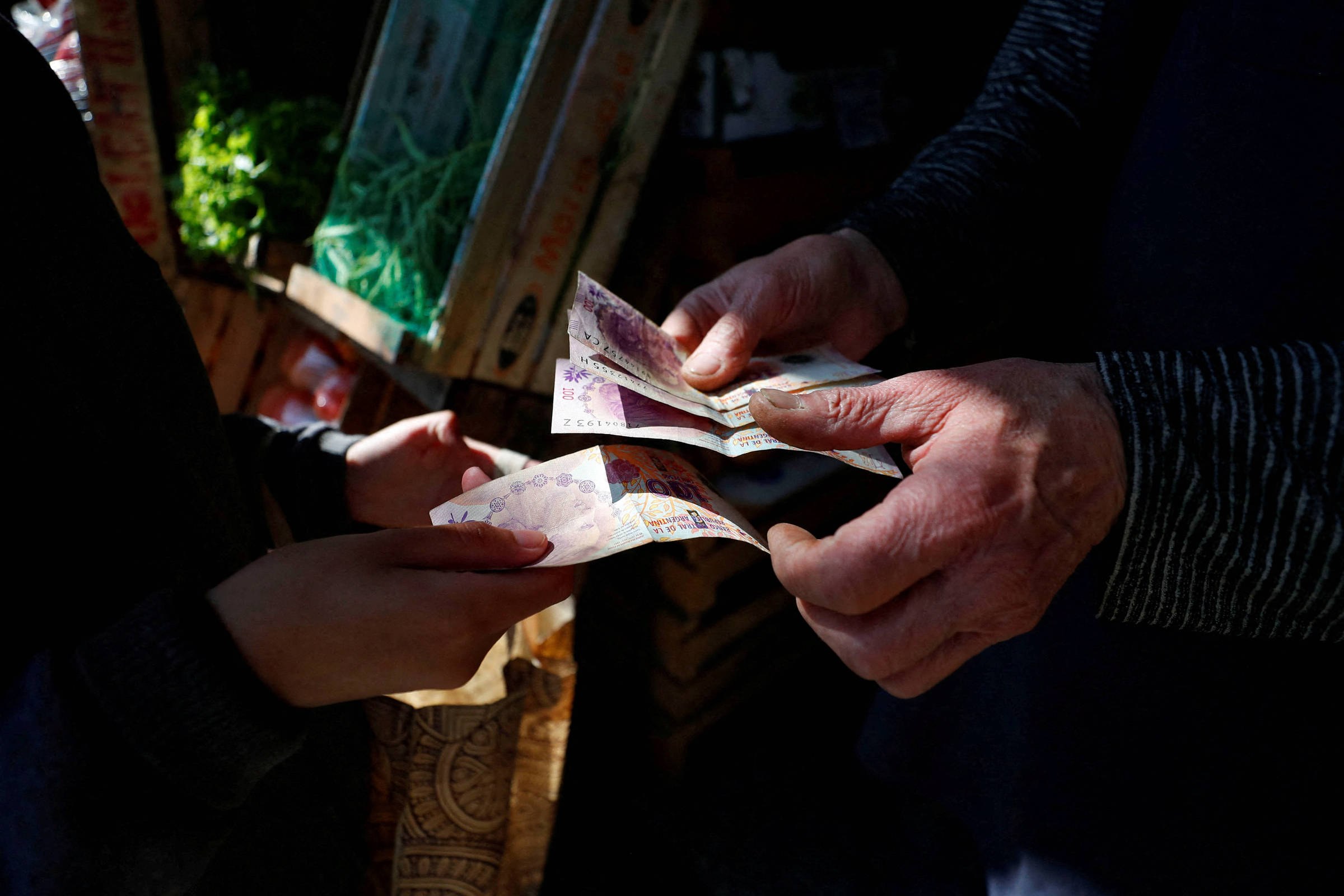 Argentina's annual inflation rate rose from 100% in February, the country's statistics agency said on Tuesday, reaching triple digits for the first time since 1991, when the country was emerging from hyperinflation.
The monthly increase in the Consumer Price Index (CPI) was 6.6% in the second month of the year, above analysts' forecasts. Annual inflation reached 102.5%, with accumulated inflation in the two months at 13.1%.
In Argentina's markets, stores and homes, the impact of spiraling prices is being felt keenly as one of the highest inflation rates in the world weighs on people's wallets.
"There's nothing left, there's no money, people have nothing, so how do they buy?" said retired Irene Devita, 74, as she checked price tags at a fair in San Fernando, on the outskirts of Buenos Aires.
With inflation so high, prices change almost weekly.
"The other day I came in and asked for three tangerines, two oranges, two bananas and half a kilo of tomatoes. When he told me it cost 650 pesos, I told him to take everything out and leave only the tomatoes because I don't have enough money," said Devita. .
The government has tried in vain to tame rising prices, which are hurting people's purchasing power, savings, the country's economic growth and the ruling party's chances of staying in power in tight elections in October.
In the streets, inflation dominates conversations. It sows frustration and anger as wages often stay below the cost of output despite government schemes to cap prices and limit grain exports to boost domestic supply.
Patricia Quiroga, 50, said 100% inflation is impossible to bear as she waited in line to do her shopping.
"I'm tired, tired, just tired of all this, of politicians fighting while people starve," she told Reuters. "This cannot go on any longer."