Haaland is cut from the Norwegian team and could miss City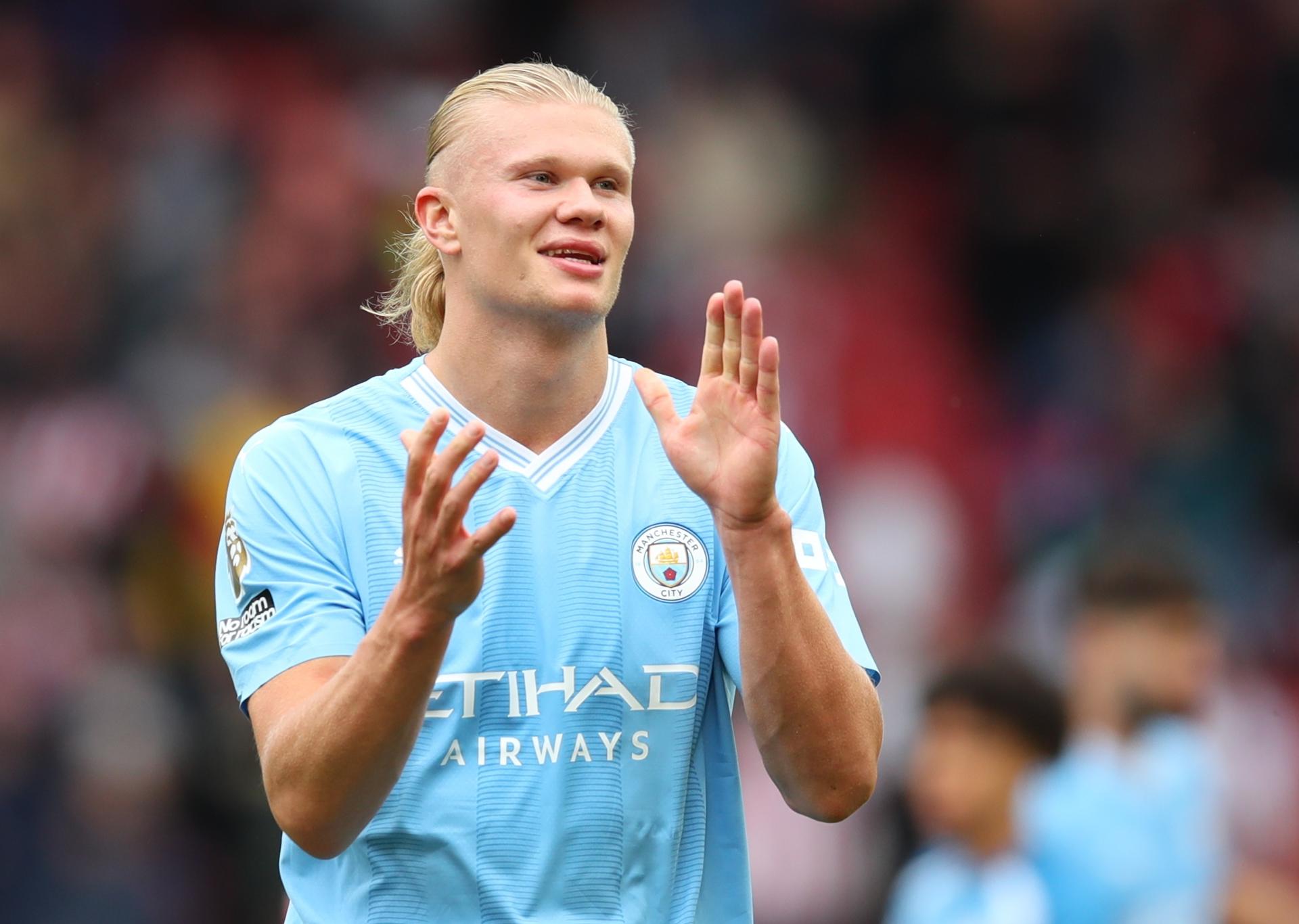 Striker Haaland was cut from the Norwegian team this Saturday because of an ankle injury suffered in last Thursday's friendly against the Faroe Islands. The Norwegian Football Federation (NFF) announced the player's release in a statement on its website. The injury worries Manchester City's coaching staff, who could be without their center forward to face Liverpool.
"The injury is not serious, but he is in so much pain and his functions are somewhat restricted that the game against Scotland unfortunately comes a little early," wrote Ola Sand, the team's doctor, in a post.
The player spoke out through his social networks. He regretted the injury and will now seek treatment to return to the field soon. "Unfortunately I'm going to miss the Scotland game. I wish the rest of the team all the best. What awaits me now is some treatment and then I'll try to get back as soon as possible."
The game against Scotland does not bring any major changes in terms of classification for both teams. Scotland is already in Euro 2024. Norway can, at best, finish third in the group.
Given the scenario, City does not know if it will be able to count on the player for next weekend's duel, when the team led by Pep Guardiola faces Liverpool in the direct fight for leadership of the English Championship. Only one point separates the Manchester team, leader with 28, from its rival.
After the FIFA Data, City has an intense sequence, with a duel against RB Leipzig in the Champions League between matches against Liverpool and Tottenham in the English Championship. In a month's time, on December 19th, he will be on the field in the semi-final of the Club World Cup, with no opponent yet defined. In the decision, you can take Fluminense. The Manchester club reaches the end of the year with many absences due to injury: Kevin de Bruyne, John Stones, Nathan Ake, Mateo Kovacic, Ederson, Sérgio Gomez and Matheus Nunes.
Don't miss anything
Receive news from UmDois directly on your WhatsApp!
Stay in
Subscribe to the UmDois Esportes YouTube channel!
See too:
Haaland is cut from the Norwegian team and could miss City against Liverpool
Jully Poca: Meet the Brazilian influencer who won a boxing belt
Luis Díaz: Meet the Colombian who became the "terror of Brazil"
TV quotas, awards and SAF: how could Coritiba's finances be affected in the event of relegation?