Entrepreneur from Manaus manages to increase income after mentoring from the Women's Consulate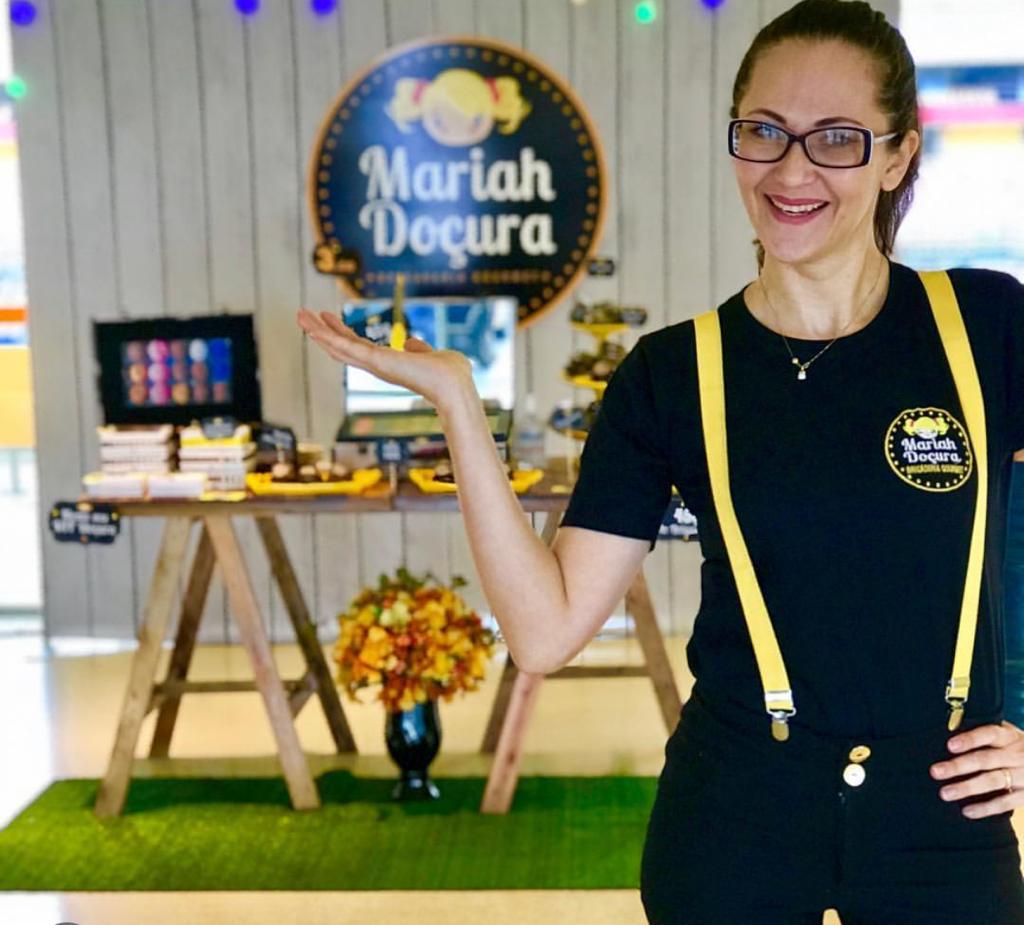 Female entrepreneurship
After qualification, the business grew and expanded quickly, according to the entrepreneur, and became the family's main income
Manaus (AM) – Elizandra Balbi, 38 years old, left her job as a social worker at the Federal Court of Amazonas (TRF1) and her role as a cooking teacher in a large physical retail store in the capital, in 2015, to focus on her dream: "Mariah Doçura ", specializing in sweets and cakes.
"I started, alongside my husband, Joel, selling brigadeiros to friends and neighbors, but we soon decided to take our products to the front of our daughters' school",

explains Elizandra, mother of Mariah Antônia, aged 13, and Ana Juliah, aged 8.
"My family is part of this business and, together, we can plan and achieve goals", he adds.
The business grew and expanded quickly, according to the entrepreneur, and became the family's main income. But knowledge of gastronomy and products was not just what they needed. They needed to understand business management techniques.
"It was then that the Instituto Consulado da Mulher came into our lives, in 2021. I decided to sign up for the free program offered by the Consulate and started learning how to price my products correctly, registering and building customer loyalty, moving our social networks, etc." ,

account.
Consulado da Mulher is the social action of Consul, one of the brands of Whirlpool Corporation, which has been involved in social transformation and encouraging female entrepreneurship for over 21 years.
After the mentoring, the entrepreneur said that the growth in "Mariah Doçura"'s income was so significant that, in the first seven months of mentoring, it increased by 98%.
"I know the value of my work and my willpower, but the Consulate made a difference in my business. Through the classes, I also received the incentive to specialize in Gastronomy and, now in December, I will finish the course. With this, I was able to incorporate 'Mariah Doçura' into the buffet, finger food and corporate cocktail niche, closing partnerships with large companies in Manaus",

says Elizandra.
For Leda Böger, executive director of the Women's Consulate, stories of achievement like this encourage the Institute to continue supporting women across the country.
"In more than two decades of operation, we have benefited more than 38 thousand women. Elizandra is an example and inspiration for women who want to make their dreams come true and the Consulado da Mulher is here to support and enable them to be leaders in their own businesses",

highlights.
*With information from consultancy
Entrepreneurs from Amazonas are trained and strengthen their skills
Entrepreneur invests in artisanal dindins and conquers Manauaras
Project Elas Empreendedoras transforms the reality of women and families in Amazonas