Free energy market: electricity bill could fall by 35% – 11/20/2023 – Market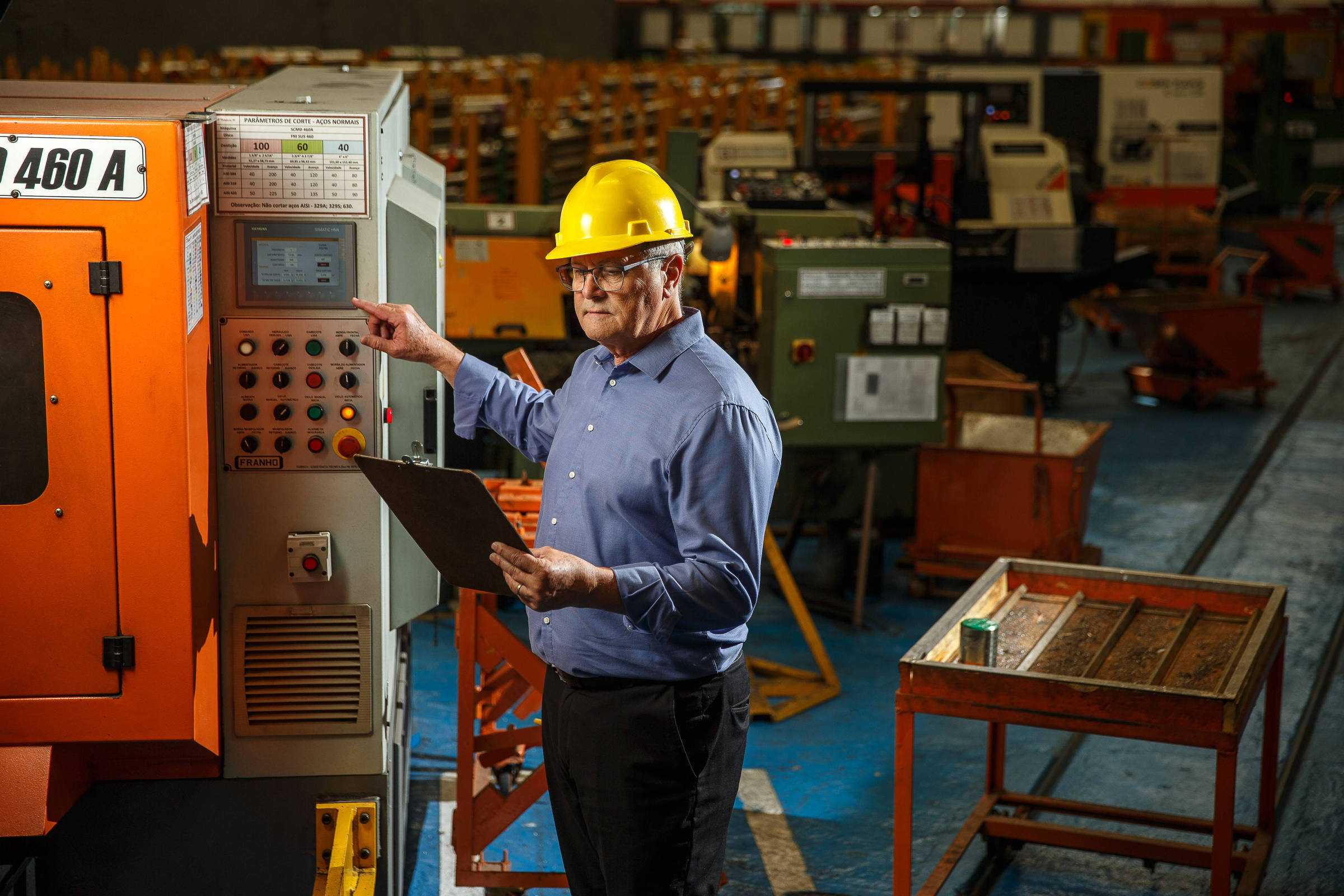 Hotels, inns, grocery stores, analysis laboratories, shopping centers, logistics warehouses, large restaurants and small industries. There is an extensive list of businesses that can now choose whether they want to remain connected to the distributor or migrate to the so-called free energy market.
The change comes into effect on January 1st of next year, but interested parties can now start the process.
In this market it is possible to choose who to buy energy from, for how long and what type of energy. If you want, you can only buy renewable sources. To encourage migration, companies operating in this business offer discounts of 10% and 35%.
For the world of energy business, the new rule is historic, says Rodrigo Ferreira, president of Abraceel (Association of Electric Energy Traders).
"We have been joking that now we are going to have a wholesale market in the energy sector. We go from 30 thousand consumer units on the free market to a potential of almost 200 thousand", says Ferreira. In October, the entity launched a booklet on the topic to guide anyone interested in change.
Industry experts warn that it is essential to understand that, when opting for the free market, the company's life changes radically. It goes from complete convenience to broad flexibility, with benefits and risks.
The legislation that made the energy market viable in Brazil dates back to the late 1990s. In these almost 30 years, however, only large consumers were authorized to enter the segment, such as car manufacturers, supermarket chains, paper and mineral industries.
Technically speaking, they are the largest consumers in group A, high and medium voltage (A1, A2 and A3), with an electricity bill above R$140 thousand and consumption greater than 500 kW (kilowatts).
Now, other companies in group A, classified as A4, with an electricity bill above R$10,000 and demand below 500 kW can join. The change is regulated in Ordinance 50, of 2022, of the MME (Ministry of Mines and Energy).
These companies will not be able to purchase energy directly. They will be represented by a retail agent. Companies of different sizes and sectors are entering the market to act as retail traders. Today, 515 trading companies and 87 retail trading companies operate in the country.
The retailer also represents the consumer at the CCEE (Electric Energy Trading Chamber), a body that brings together all members of the sector, whether free or captive, and monitors contracts and transactions.
Consultant Ricardo Lima, who has worked in different entities and boards of companies in the sector, recommends detail when choosing a partner and signing the contract.
"You need to select well because the consumer will hand over the management of the energy cost to this third party. The contractual relationships must also be very clear and defined: who will be responsible for what", says Lima.
"In the free market, it is necessary to provide guarantees for transactions and fulfill various obligations in the CCEE. If the supplier does not fulfill these obligations, the final responsibility lies with the consumer."
Lima also highlights that a monthly consumption accounting statement has around five pages and more than one hundred items, which vary every month, even if the consumer buys the same amount of energy.
"System charges, default apportionment, these things hidden in the tariff will be clear to the consumer. They will see that they pay separately for energy and for the use of the wire. Even though the supplier takes care of all this, the end consumer needs to minimally inform what you are paying for", says Lima.
Knowing how much each item costs also helps in negotiating the value of energy. To attract customers, suppliers are offering discounts in relation to the distributor's tariff, as well as additional products and services. You need to know how to weigh.
Only after agreeing these details should the consumer notify the distributor that they wish to withdraw. The notice, known as "contract termination", must occur six months in advance.
Metalinox Cogne, a subsidiary of an Italian company that produces special stainless steels in an industry located in the Ipiranga neighborhood, in the capital of São Paulo, has followed this path and is ready for migration.
CEO Gilberto Gonzales says that cost reduction was important in the decision, but his priority is the purchase of clean energy. He targets green seals such as I-Rec (the English term for international renewable energy certificate).
"My matrix is ​​aligned with sustainability principles and I have been looking for alternatives for supplying clean energy in Brazil for some time," says Gonzales, who signed a contract on the free market to purchase only renewable energy.
"I believe that, in the very near future, companies will be required to have I-Rec, for example, and I will anticipate it, presenting this plus before competitors."
Sales companies are also preparing. They reinforced investments in technology and in the hiring of sales agents, that "little folder" that will knock on the doors of companies across the country to explain the free market.
2W Ecobank even invested in renewable generation. Built two wind farms. It spent the last four years attracting larger companies that had not yet entered the segment and new generators for this customer. With the new rule, it went into the field to capture medium-sized companies. Prepared to offer additional services. You can install an electric car charger, for example.
It has worked. There are already a thousand new customers in this new wave.
"The work has been almost educational. When you talk to this new potential client, the first confusion is that they think that the free market is that electrical trading company", says the CEO of 2W, Claudio Ribeiro.
Esfera is also pioneering the segment. It was created in 2015 to advise consumers on entering the free market. Its clients trade around 7% of the country's energy. With the new rule, it organized itself to act as a retailer and caused surprise when it aired a commercial on television about the advantages of the free market starring actor Lázaro Ramos.
"We understand that we are now talking to the company owners, and the purchase of energy for them will be like that of other inputs", explains Braz Justi, CEO of Esfera, who worked at CCEE before founding the company.
"So, we looked for someone who could introduce us to Brazil and who would also represent Brazil. Obviously, we are marking territory, thinking about the new phase, which should come by 2028, and will take the free market to residential consumers."
There is no set date for the free market to be opened to group B, low voltage, which includes residential consumers and the majority of commerce and industry. For this to happen, it will first be necessary to change the law and redefine the role of distributors.
---
TO UNDERSTAND THE FREE MARKET
33%
of energy consumption today is on the free market
45%
of consumed may be the segment's share, with migration permitted by the new rule
How does the energy market work in Brazil?
It has two environments, the ACR (Regulated Contracting Environment) where captive consumers are connected, served by distributors, and the ACL (Free Contracting Environment), in which consumers have the freedom to choose who to buy energy from, which energy to buy, and also negotiate price
Who are the members of the free energy market?
There are generators, which produce energy, traders, who carry out purchase and sale transactions, and the CCEE (Electric Energy Clearing Chamber), which brings together market members and monitors transactions and compliance with contracts.
How to know how much to pay for energy?
The value is negotiated and depends on factors such as type of source, contract term, distance from the generator. A guide for negotiations on the free market is the PLD (Difference Settlement Price), currently quoted at R$69 per MWh (Megawatt-hour)
BE CAREFUL WHEN CLOSING THE CONTRACT WITH THE CLAUSE OF:
supply flexibility, to know what happens when the consumer receives more or less than what was contracted

contract term, to know until when supply is guaranteed and when it is necessary to negotiate a new contract

readjustment of the value of energy, as prices will fluctuate depending on the index chosen — and there are several types. Some contracts are indexed to the price of energy in the regulated market, others may be indexed to inflation variation indicators

charge costs, which the consumer must verify, even if detailed in the document