Denialism is back at the January 8 CPI – 05/25/2023 – Bruno Boghossian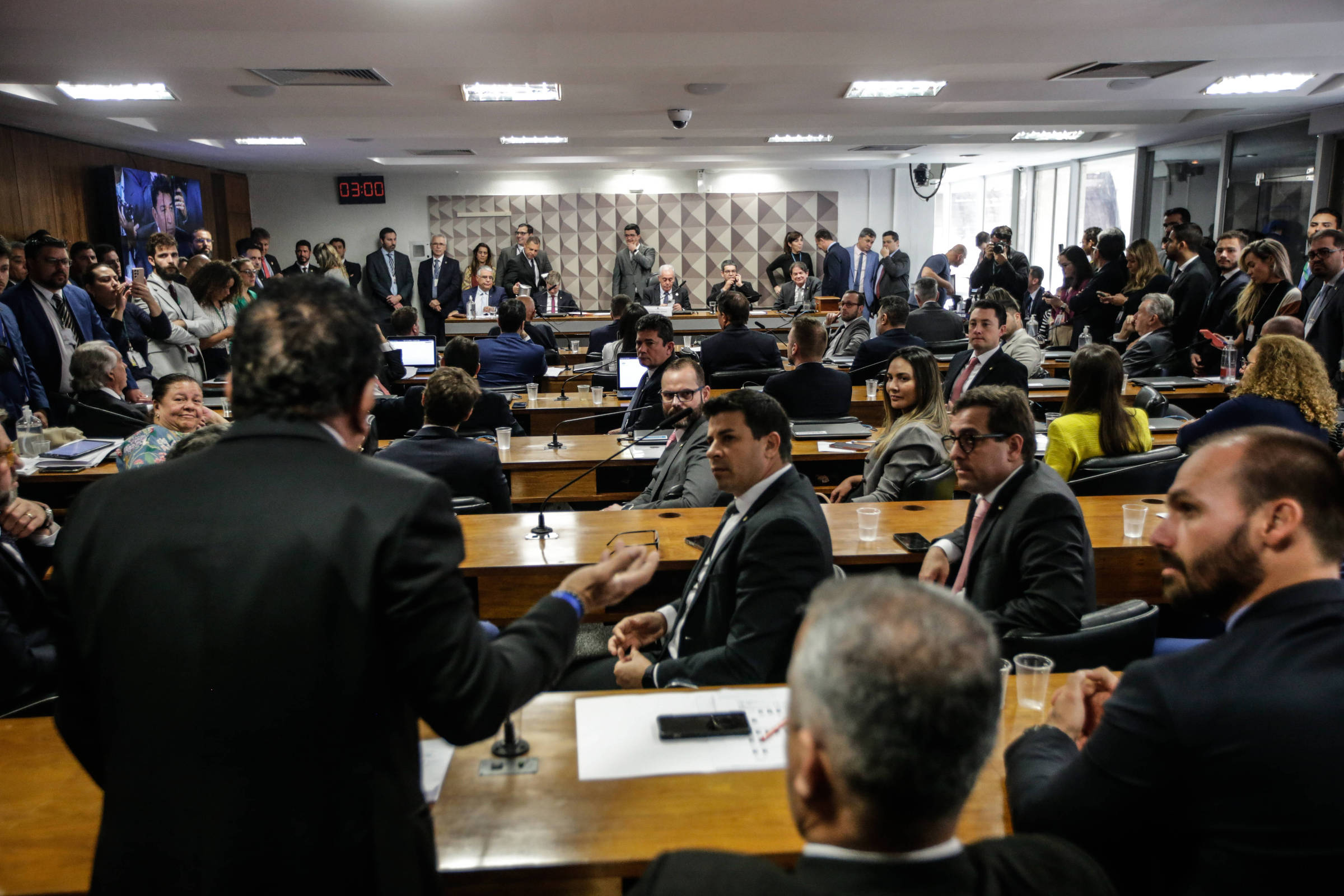 The Bolsonarist shock troops rehearsed yet another coup at the opening of the CPI on January 8. In the minority, the oppositionists showed that they intend to defraud even the most crystal clear facts of that Sunday and rewrite history to protect authors and sponsors of the attacks.
Bolsonarists were inspired by the Covid CPI and resorted to denialism. The first weapon of the former president's allies was to claim that there was no coup attempt. One senator went so far as to say that rapporteur Eliziane Gama (PSD) was making "a prejudgment" by describing events that way.
The January 8th coup plotters can best be described as lunatics who lacked the strength to overthrow a government. But it will take more than brainwashing to make the country forget that that group marched under the motto of "seizing power", funding organized groups and encouraging politicians who spread the deception of a stolen election.
The opposition's maneuver at the CPI would only be an isolated attempt at a riot if it weren't for the support offered by the president of the collegiate. Deputy Arthur Maia (União Brasil) left the door open for Bolsonaristas and said that the role of the commission is "to identify whether an attempted coup d'état actually took place".
Chosen with the blessing of Arthur Lira (PP), the president of the CPI indicated that, in the name of "plural participation", he will give voice to theses aligned with the coup d'état. The first measure was the creation of a position of second vice president for Magno Malta (PL) — a senator who, after Bolsonaro's defeat, demanded "tough action" to "save the country".
Bolsonarist denialism imitates a conspiracy plotted by Donald Trump's allies in investigations into the invasion of the Capitol. In March, Republican politicians began using edited footage to downplay acts of violence, dismissing the attack as an attempted coup and arguing that the protesters were just tourists frustrated by the election.

PRESENT LINK: Did you like this text? Subscriber can release five free hits of any link per day. Just click the blue F below.