Corinthians: proposal to settle Caixa debt resolved – 11/19/2023 – Sports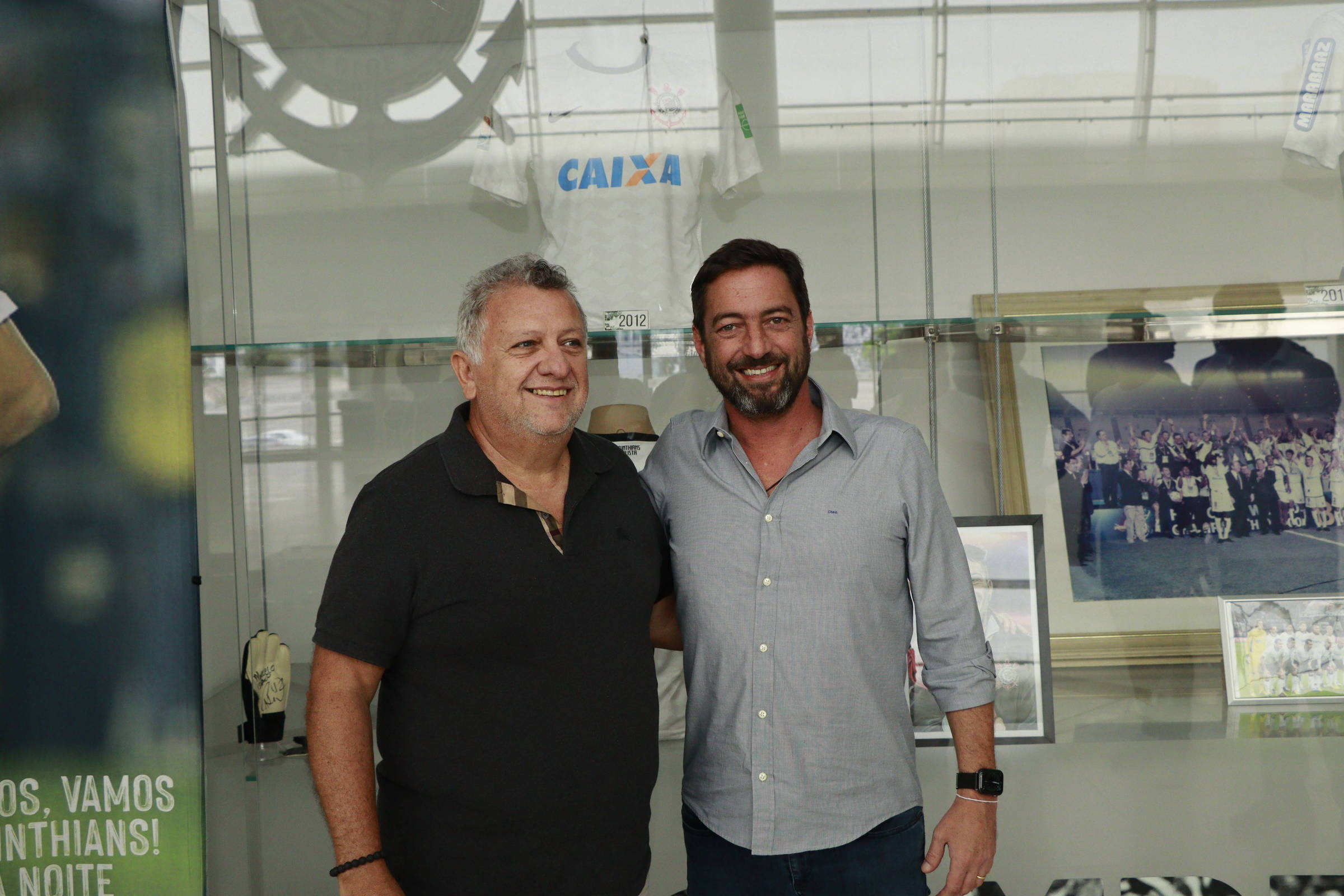 Corinthians reported this Sunday (19) that the proposal to settle the debt with Caixa Econômica regarding the financing for the construction of the Neo Química Arena stadium has already been considered.
The São Paulo club presented a new agreement to the bank on Friday (17) to close the outstanding debt.
In a statement, Corinthians reported that the president of Caixa, Carlos Vieira, made an institutional visit to the stadium this Sunday and that the debt has been resolved.
"With the proposal to settle the debt with Caixa resolved and in progress with the appropriate control bodies, the institutional visit served for the president to visit our house in situ, reinforcing the partnership between the parties", says a statement signed by the club's president. , Duilio Monteiro Alves.
The announcement of the negotiation between the parties took place the day after the Corinthian president's visit to the President of the Republic, Luiz Inácio Lula da Silva (PT). The meeting took place at Palácio do Planalto.
Former black and white president and former PT deputy Andres Sanchez also participated in the meeting, publicized by Lula on social media, where he mentioned that he had received a shirt signed by goalkeeper Cássio.
Planalto's press office did not give details about the content of the conversation between those present, but said that they spoke about Corinthians. Lula is from Corinthians.
The attempt to seal an agreement to pay for Neo Química Arena also takes place less than a week before the election that will determine the new president of Corinthians, next Saturday (25).
Current president, Duilio supports candidate André Luiz Oliveira, known as André Negão, member of the Renovação e Transparência group, which has Andrés Sanchez as its main founder.