Complaint that monkeys would do forced labor leads HelloFresh to cancel contract – 03/16/2023 – Market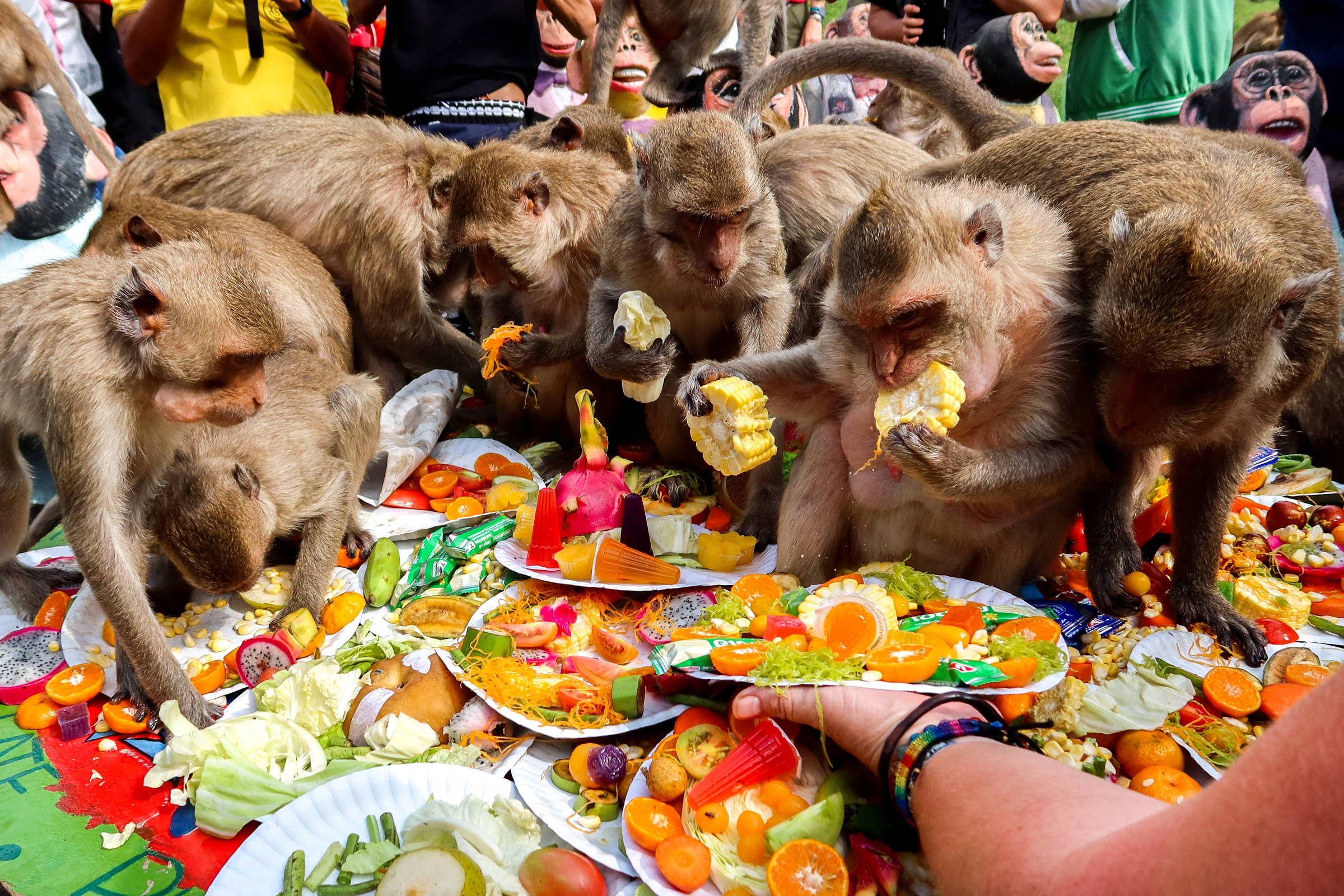 HelloFresh, the German meal kit company, has announced it will stop using coconut milk from Thailand this year, following allegations by animal rights group Peta. [People for the Ethical Treatment of Animals] on the use of forced labor by monkeys in the coconut industry.
Abby Dreher, spokeswoman for HelloFresh, confirmed that "out of an abundance of caution" the company has decided not to buy coconut milk from Thailand from the end of this year. The decision was taken in December and announced last week.
Walmart, Costco and other major US retailers have halted sales of Chaokoh coconut milk, a Thai brand, but HelloFresh has vowed to stop using the product entirely from Thailand.
The announcement, previously reported by Axios, comes after Peta published a report in November alleging that monkeys were being abused at dozens of coconut harvesting operations that its investigators visited in nine provinces in Thailand. Peta has long claimed that monkeys in Thailand are forced to climb tall trees for hours and harvest coconuts that will be used to make products such as milk, flour and coconut oil.
Peta also claims that young monkeys are taken from their families to help with the harvest. Kidnapping a wild animal is illegal in Thailand. The Thai government did not immediately respond to a request for comment on Tuesday.
In the report, Peta said that two of HelloFresh's suppliers in Thailand used the labor of exploited monkeys. The New York Times was unable to independently confirm the details of Peta's investigations.
"Since then, we have had an ongoing dialogue with Peta and continue to remind our suppliers, from whom we have received written confirmation that they are not using monkey labor in their supply chain, of our high standards," said Dreher. "Under no circumstances do we tolerate any form of animal abuse in our supply chain."
In an email to Peta obtained by The New York Times, HelloFresh confirmed last month that it would stop buying Thai coconut milk by summer 2023 and look for new suppliers outside Thailand.
Edwin Wiek, founder of the Wildlife Friends Foundation Thailand, a nonprofit that runs a center for wild animals found in captivity, estimates that Thai farmers keep a total of 4,000 to 5,000 monkeys.
Wiek said that about two-thirds of these jacks are used for work. But, he added, the total number of monkeys in captivity in the country has dropped in recent years; today there are about a third of what there were three years ago. He estimated that less than 1% of the local coconut crop is produced using monkey labor.
While he said he did not approve of working monkeys, he felt that Peta's characterization of conditions on Thai coconut farms made them appear more cruel than they actually are. In most cases, he said, the monkeys live with the farmers they work with and are treated like pets.
More than 25,000 retailers in the United States and Europe have stopped selling Thai coconut brands since Peta accused them of using forced monkey labor, the country's US embassy said last year.
HelloFresh, founded in Berlin in 2011, delivers meal kits with measured ingredients for your recipes. The company, which operates in more than a dozen countries, offers meals advertised as Thai curry with coconut milk.
Chaokoh's maker, Theppadungporn Coconut Company, did not immediately respond to a request for comment on Tuesday.
Moira Colley, a spokeswoman for Peta, said in a statement that the group's goal is "to move the industry away from the use and abuse of apes".
Peta is encouraging consumers to buy products made from coconuts grown outside of Thailand, using crops from the Dominican Republic, India, Indonesia, the Philippines and Vietnam instead. From 2017 to 2021, Thailand's annual coconut milk export value was over US$37 million, according to government data.
Three types of monkeys can be bred in Thailand for commercial purposes, with permission from the Department of National Parks and Conservation of Wildlife and Vegetation. In Thailand, anyone wanting to keep a monkey must also apply for permission. Those convicted of owning a monkey without a permit can be fined up to $1,158 or jailed for up to four years. Monkey owners who abuse their animals can be sentenced to up to two years in prison.
In a study published in 2021 in the Journal of Applied Animal Behavior Science, researchers interviewed 89 coconut farmers working in three provinces in Thailand. They found that the monkeys worked every day of the week and "typically climbed over 50 coconut trees" to harvest between 500 and 1,000 coconuts a day.
The Thai embassy told Axios last week that "both the Thai government and the industry are ensuring that coconut milk exported from Thailand is not obtained by working monkeys".
In a government document from last August, the embassy said it was setting up a program, called "Monkey Free Plus", which "would not only certify coconut plantations under the food safety system, but also ensure that monkeys are not used in harvest". The embassy also said it was "promoting dwarf coconut hybrids for new plantings", whose short trunks meant harvesting coconuts "would no longer require the labor of monkeys".
Translated by Luiz Roberto M. Gonçalves