Bolsonaro says he will go to Milei's inauguration since Lula won't go – 11/20/2023 – Mônica Bergamo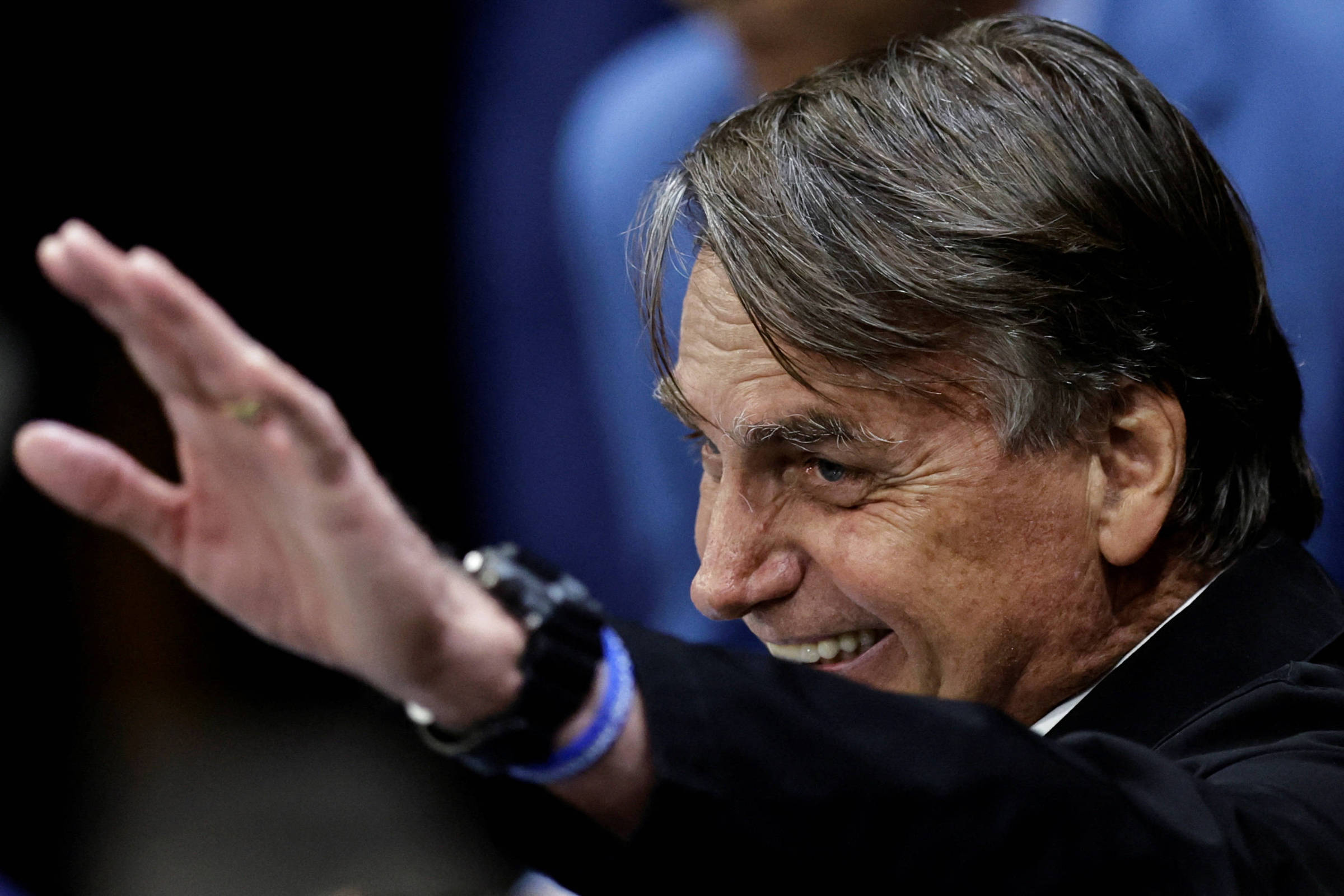 President Jair Bolsonaro (PL) told the column that he is going to the inauguration of the elected president of Argentina, Javier Milei, scheduled for December 10th.
"He invited me. I've already talked to Michelle [Bolsonaro, sua mulher]and she's going with me", he says. "If Lula were [à cerimônia], it would be difficult. But since Lula isn't going, he shouldn't go, things get lighter", he says.
During the campaign, Milei gave an interview stating that he would not meet with Lula if he were elected because he would be "a communist". The journalist who spoke to him said: "He's very corrupt, isn't he?" The then candidate agreed, and added: "That's why he was arrested."
The Minister of the Secretariat of Communication (Secom) Paulo Pimenta has already said that Lula, who immediately recognized Milei's victory, on Sunday (19), should only talk to him after hearing an apology.
Bolsonaro spoke with Milei this Monday morning (20), in a cell phone call made via video, when he heard the invitation.
Bolsonaro says that the election of the ultraliberal in Argentina "is a very strong sign" that the right is strong in Latin America — and could return to power in Brazil in 2027.
It also states that the elections in Argentina took place normally. "There was no secret investigation against one side [referindo-se a investigações sobre seu governo]there was no censorship", he says.
He also praised the electoral system. "The vote is on paper, the count was done in two hours and published," he said.
Bolsonaro sent the column the video of his phone call with Milei.
In it, the former president appears saying: "You have a very big job ahead of you. As I said in the message I sent you, the [teu] work goes outside Argentina. You represent a lot to us Democrats and [que] We are freedom lovers. You represent a lot to Brazil."
The former president also published the excerpt on his social networks. In addition to Bolsonaro and Milei, the video call included the participation of federal deputy Eduardo Bolsonaro (PL-SP), who even went to Buenos Aires in the first round to support the ultra-rightist.
"Rest assured that everything I can do for you, I will be at your disposal," Bolsonaro told MIlei, on the call.
"I'm sure that God will enlighten you, he will protect you. You will do a good government for the good of our countries. I'm almost rooting for Argentina next Tuesday, against Brazil [risos]", he joked.
At the end of the conversation, Milei stated that it would be an honor to welcome the former Brazilian president to his inauguration as the Argentine Presidency. "Yes, we will," replied Bolsonaro.
The conversation between the two takes place even before an official call between Milei and President Luiz Inácio Lula da Silva (PT). On Sunday (19), the PT member wished luck and success to Argentina's new government, without mentioning the elected president. The ultra-rightist has not yet responded to the greeting.
"Democracy is the voice of the people, and it must always be respected. My congratulations to Argentine institutions for conducting the electoral process and to the Argentine people who participated in the electoral day in an orderly and peaceful manner", wrote the president on X, formerly Twitter .
"I wish the new government good luck and success. Argentina is a great country and deserves all our respect. Brazil will always be available to work together with our Argentine brothers", he added.
During the campaign, Milei even called Lula corrupt and communist — and said he would not meet with the Brazilian president.
with BIANKA VIEIRA, KARINA MATIAS It is MANOELLA SMITH

LINK PRESENT: Did you like this text? Subscribers can access five free accesses from any link per day. Just click the blue F below.