Area occupied by mining on Yanomami land reduces by almost 80% – 09/15/2023 – Daily Life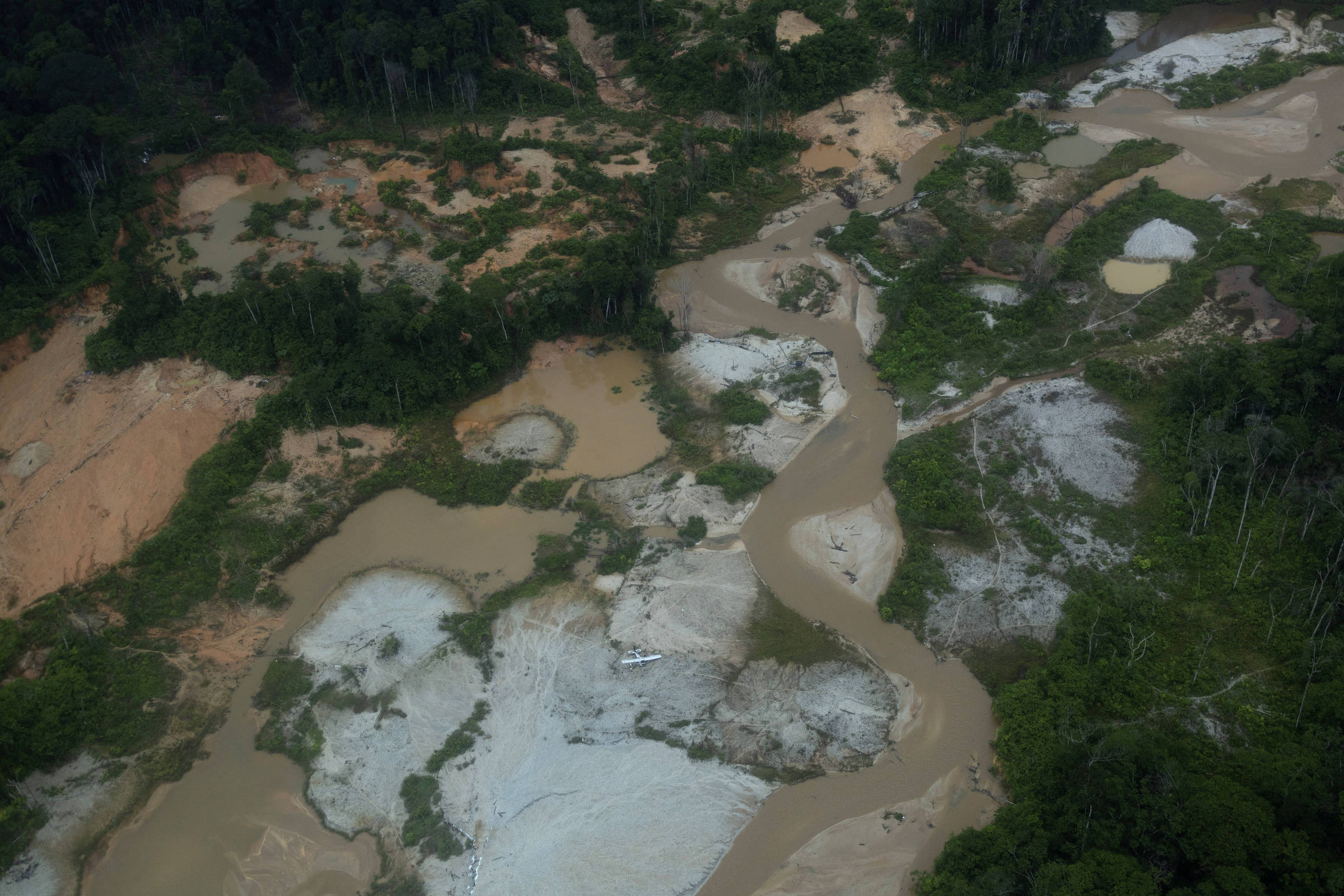 The area occupied by illegal mining in the Yanomami Indigenous Land (TIY) reduced by 78.51% this year, the Ministry of Defense's communications office reported this Friday (15), crediting the departure of the miners to the task force placed in the field by the federal government after the humanitarian crisis involving indigenous people in the region.
Data from the Management and Operational Center for the Amazon Protection System (Censipam), of the Ministry of Defense, indicate that the area occupied by miners in the first nine months of this year is 214 hectares. In the same period last year, the area reached 999 hectares.
"The reduction of almost 80% in the affected area shows that the presence of miners is currently residual (it remains in small areas in the region), presenting, in the last five months, an average variation of 4 hectares. The highest concentrations observed at the beginning of the year were demobilized", said Defense, in a statement.
According to the ministry, the work of the task force — which involves several federal government bodies — has also had effects on the region's rivers.
The Uraricoera and Mucajaí rivers would have recovered their natural colors, according to the ministry, due to the absence of mercury, the metal used by miners responsible for the yellow tone of the rivers.
The Defense also said that so far 146 miners have been arrested in actions coordinated with public security bodies. 40 tons of cassiterite, 1,675 grams of gold and 808 pieces of equipment were also seized.
The operation to expel the Yanomami people's area began at the beginning of the year, when a humanitarian crisis involving the indigenous people came to light. The Luiz Inácio Lula da Silva (PT) government declared a health emergency for the Yanomami and put in place a task force involving the military, police, environmental protection agencies and indigenous peoples to remove the invaders.
Around 20,000 miners occupied Brazil's largest indigenous reserve, where mining has been a long-standing problem in the region where the Yanomami live. When the reserve was demarcated and recognized by the government in 1992, in Roraima, authorities mounted an operation to expel thousands of miners.
They returned to the area, however, in significant numbers under the government of former president Jair Bolsonaro, who defended mining on indigenous lands and whose administration turned a blind eye to invasions of reserves by illegal miners and loggers.