Wepink foundation: dermomakeup does not treat the skin; understand – 03/14/2023 – Balance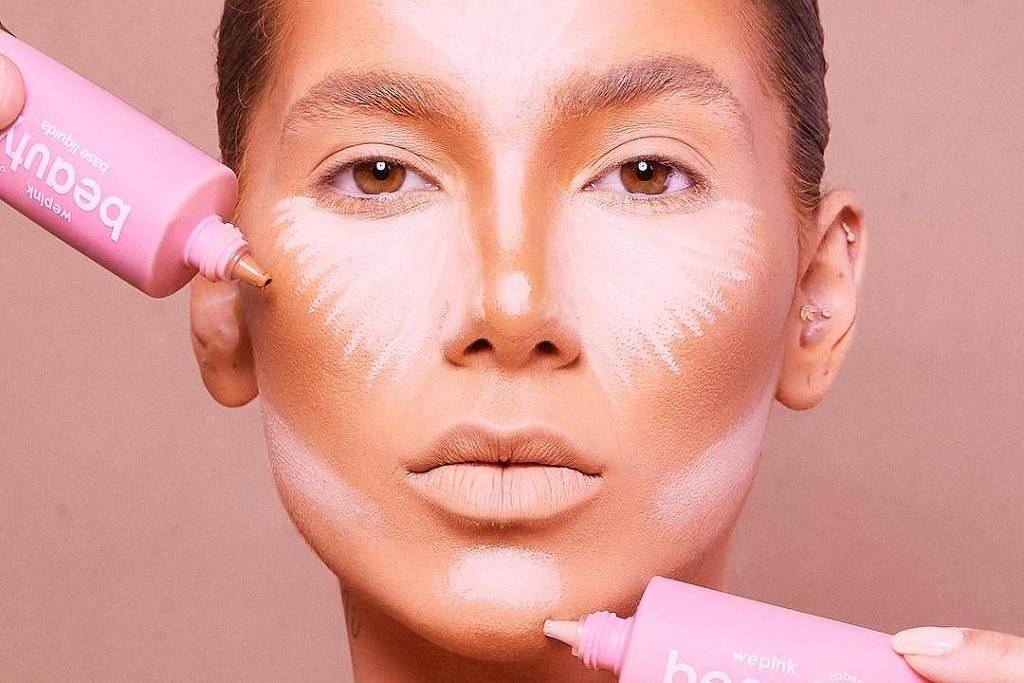 In the skin care wave, influencers create their own cosmetics brands, which offer makeup, moisturizers, anti-aging creams, anti-dark spot serums, among other products. They also offer formulas that unite the benefits of different substances in the so-called dermomakeup, which promise beautiful and healthy skin. But, in the end, do they work?
The question moved social networks in the last week with the launch of the base by influencer Virgínia Fonseca. The cosmetic promises high color fixation, calming and moisturizing action, in addition to "strengthening the skin's natural barrier", but it has suffered criticism from makeup artists and beauty influencers on the grounds that the product does not deliver what it promises.
Dermatologist Paula Schiavon, from the SBD (Brazilian Society of Dermatology), says that make-up is not capable of treating the skin, as it is not medication.
"Cosmetics don't need to put the concentration of their ingredients on the package insert. So, we don't know if a moisturizing base, for example, contains a sufficient amount of actives that promote hydration", he says.
Schiavon points out that only drugs indicated by dermatologists can offer treatment. Dermocosmetics, such as makeup with hydration or sun protection substances, for example, are just auxiliary, he says. The skin care routine, known as skincare, involves the therapy indicated by the doctor and auxiliary products.
Therefore, it is important to identify the correct treatment before resorting to cosmetics, as people with skin diseases such as melasma, dermatitis, acne or rosacea may have problems when trying to cure them with products without medical advice.
"Few people see that pimples or blemishes are diseases and it is not possible to treat them only with makeup", says the doctor.
The association of dermatological drugs with dermomakeup, on the other hand, can work. Dermatologist Fernanda Aguiar, from Hospital Marcelino Champagnat, says that the products are able to hide imperfections, in addition to offering sun protection and increasing patients' self-esteem.
"Especially in those with diseases that cause pigmentary changes in the skin, such as melasma or vitiligo", he says.
For dermatologist Valeria Franzon, professor of medicine at PUC-PR (Pontifical Catholic University of Paraná), although these cosmetics do not replace medication, "after all, they are make-up", they bring an extra benefit, "which is interesting".
However, it is important to understand which cosmetic is indicated for your skin type, stresses the teacher. Even products with substances considered good can cause irritation, she says. "You pay a lot, it can be of excellent quality, but it is not indicated for your skin. You must always have a medical indication", she emphasizes.
Among the compounds to control oiliness and lighten the skin are nicotinamide and niacinamide. To soothe the skin, aloe vera is indicated. Those looking for hydration should look for hyaluronic acid and allantoin. Against aging, retinol.
Esthete cosmetologist Cristiane Berton, from Tuiuti University of Paraná, reinforces that the skin care routine is essential for all skin types, as it must always be prepared to receive any makeup.
Experts recommend that users check if the product is approved by Anvisa (National Health Surveillance Agency), check the expiration date and choose cosmetics suitable for your skin type.
meet
Some dermomakeup offered in pharmacies, cosmetics stores and websites are:
Colored sunscreens;

Bases and primers with actives that absorb the oiliness of the skin (called mattifiers);

Bases and primers with moisturizing actives, such as hyaluronic acid or with anti-aging action;

Lipsticks with ingredients that dilate blood vessels and give the impression of increased volume;

Concealers with calming ingredients, which can be beneficial for the eye area;

Concealers with healing actives to take care of acne.