Unicef ​​names Amazonian native as outstanding young activist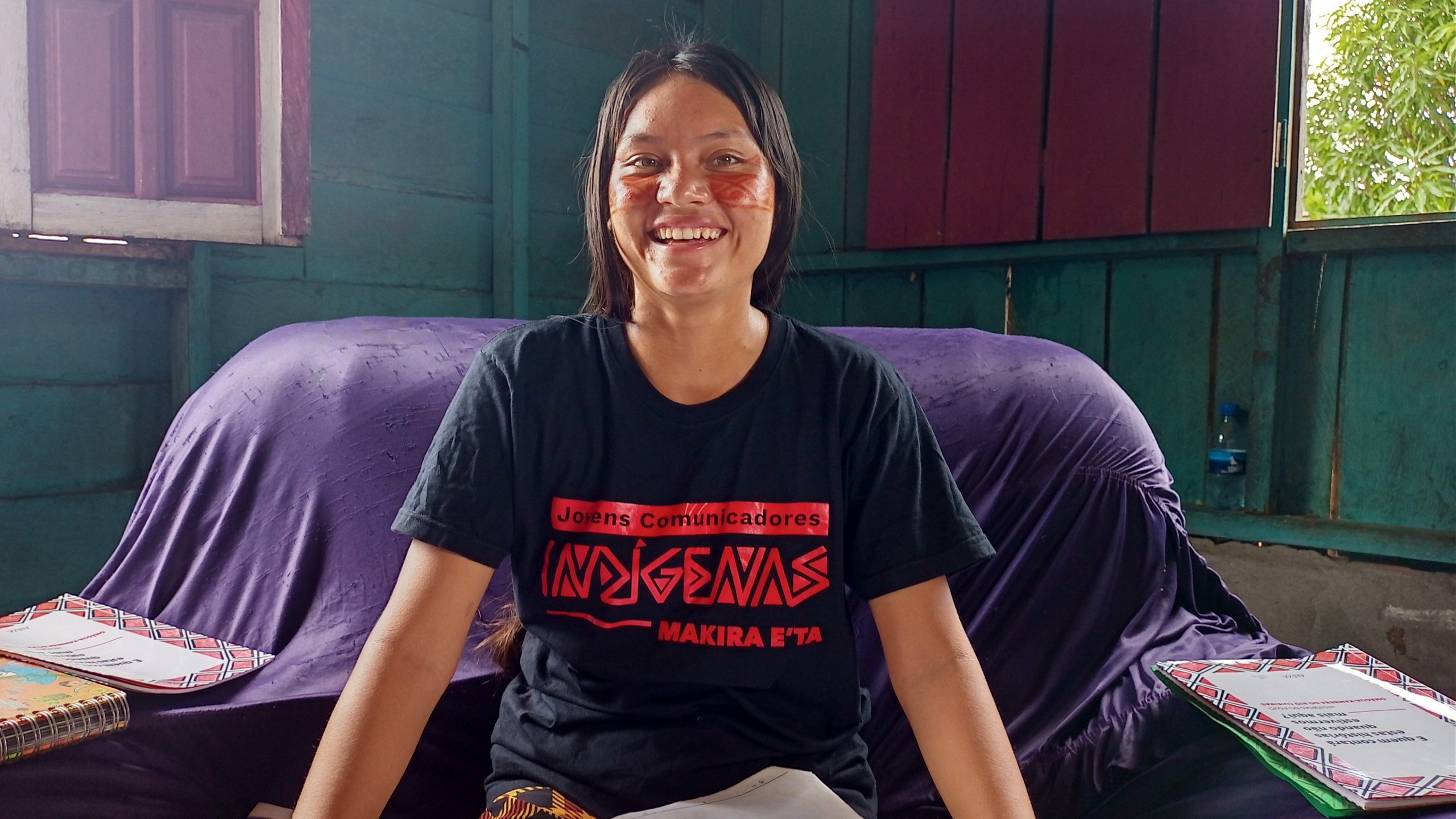 Awards
The official nomination takes place during the online event Black Influence, Activism and the Rights of Children and Adolescents
On National Black Awareness Day and World Children's Day, UNICEF announces the appointment of three young activists in Brazil. The young people are: Maria Eduarda Silva, a 19-year-old black woman, student and activist from Pernambuco; Erick Patrick Felix Soares, a young black man aged 20, activist from Rio de Janeiro; Tainara da Costa Cruz, young indigenous man and 19-year-old student from the Omagua Kambeba people and activist from Amazonas.
The official appointment takes place during an online event Influence Black, Activism and Rights of Children and Adolescents which will be broadcast this Monday (20), from 4:30 pm to 6:00 pm, on the official UNICEF YouTube channel. The event will have the special participation of UNICEF ambassador Lázaro Ramos, as well as influencer and actress, Luana Xavier, and influencer and businessman, Julio Beltão. On this occasion, young activists will share experiences and debate the topic with guests.
In Brasília, UNICEF Young Activists will also participate in the event "Brazil for Racial Equality", organized by the Federal Government, which will take place on the morning of November 20th, at Palácio do Planalto.
By being nominated as young activists, Maria Eduarda, Erick and Tainara, will have the opportunity to inspire other young people to be part of the changes that the world needs and to unite so that the rights of children and adolescents are respected.
"The appointment of UNICEF young activists affirms our commitment to promoting and ensuring the participation of children, adolescents and young people in decision-making that affects them, and also our recognition of the importance of these young people's activism. They are fundamental to amplifying the voices of girls and boys, and represent the positive changes we want to see in the world,"

says the representative of UNICEF in BrazilYoussouf Abdel-Jelil.
Young activists
Erick Patrick Felix Soares, 20 years old, is a young black activist, born and raised in favelas in the North Zone of Rio de Janeiro. Erick founded Coletivo ArterAção to fight for the democratization of access to culture, education and health. In three years, the collective has already reached approximately more than 500 young people, 13 public schools in the North Zone, with artistic-educational workshops, multilingual presentations and social actions in communities/favelas/outskirts, schools and public squares. The group was included in the Chama na Solution 2023 program with the project "SustentArte: Simples, Direto e Impactante" which promoted audiovisual workshops as a political tool: Environmental Racism and Climate Change.
Tainara da Costa Cruz, 19 years old, is a 3rd year high school student at Samsung Amazonas State School, located in the Três Unidos Community. Tainara is indigenous to the Omagua Kambeba people and is part of the Young Communicators Network of the Amazonas State Indigenous Women's Network (Makira E'ta). She is a climate activist and was with the UNICEF delegation of teenagers and young people at COP27.
Maria Eduarda Silva, 20 years old, is from Bonito, in the interior of Pernambuco, and works to mobilize teenagers and young people to combat climate change. Duda, as she is known, has been an activist with NUCA (Núcleo de Cidadania de Adolescentes) since 2017 and was with the delegation of teenagers and young people from UNICEF at COP27.
About UNICEF
The United Nations Children's Fund (UNICEF) works in some of the toughest places on the planet to reach the world's most disadvantaged children. In 190 countries and territories, UNICEF works for every child, everywhere, to build a better world for everyone. Find out more by accessing the official website and follow the organization's actions on Facebook, TwitterInstagram, YouTube and LinkedIn.
*With information from consultancy
Read more:
Unicef ​​trains 55 municipalities in Amazonas to improve listening to children and adolescents
Aleam and Unicef ​​discuss partnership to expand protection for children and adolescents in AM
Unicef ​​launches Anti-Racist Early Childhood Strategy