STF sentences first defendant of January 8th to 17 years in prison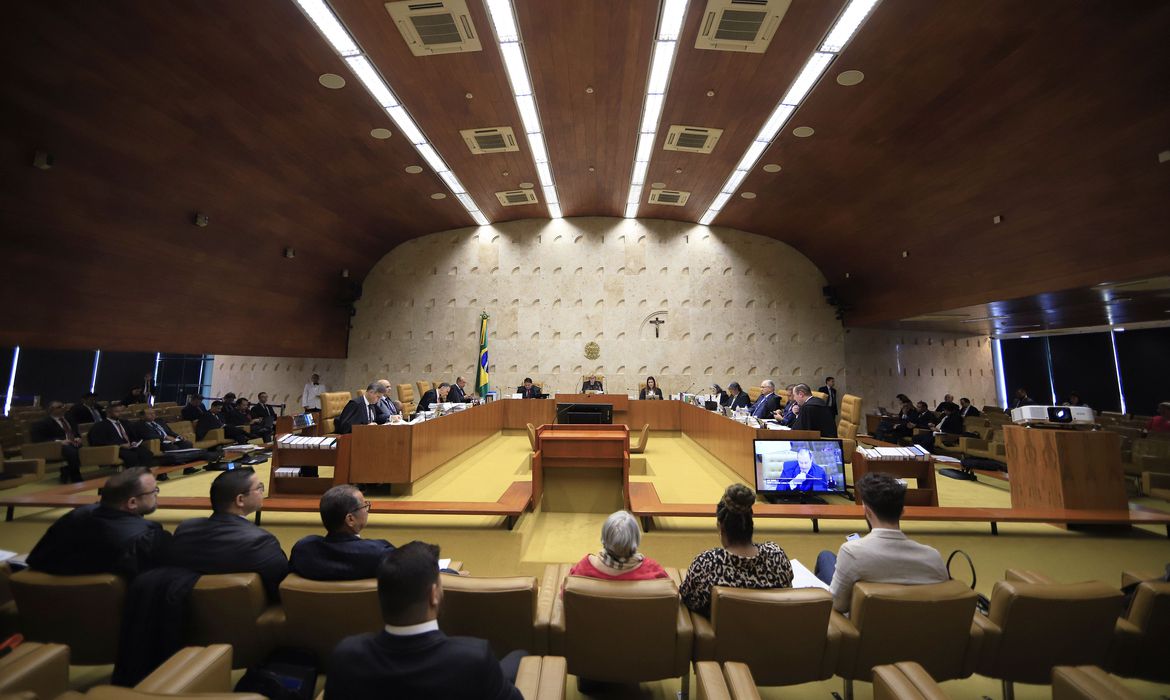 Decision
The majority of ministers convicted the accused of five crimes
The Federal Supreme Court (STF) sentenced this Thursday (14) Aécio Lúcio Costa Pereira, first defendant for the coup acts of January 8, to 17 years in prison.
With the decision, the accused must also pay jointly with others under investigation the amount of R$ 30 million in compensation for the depredation of the Planalto Palace, Congress and the headquarters of the Federal Supreme Court (STF).
The majority of ministers convicted the accused of five crimes: armed criminal association, violent abolition of the Democratic Rule of Law, attempted coup d'état, qualified damage through violence and serious threat and deterioration of listed property.
Aécio Pereira, resident of Diadema (SP), was arrested by the Legislative Police in the Senate plenary. He even published a video on social media during the invasion of the House and remains in prison.
The conviction was defined with the votes of ministers Alexandre de Moraes, Cristiano Zanin, Edson Fachin, Luiz Fux, Cármen Lúcia, Luís Roberto Barroso, Dias Toffoli, Gilmar Mendes and the president of the Court, Rosa Weber.
The last vote of the trial was given by Rosa Weber. The minister highlighted that January 8th was not a "Sunday in the park".
"It was a Sunday of devastation, the day of infamy, as I will always call it. A Sunday of devastation of the physical and cultural heritage of the Brazilian people, a devastation caused by a mob, who, with total disregard for public affairs, invaded these historic buildings in Praça dos Três Poderes," he stated.
André Mendonça and Nunes Marques were the main differences in the trial and did not recognize that the accused committed the crime of coup d'état.
The session was also marked by a debate between Mendonça and Alexandre de Moraes.
During the trial, Aécio Pereira's defense said that the STF's judgment of the case is "political". According to the defense, the defendant does not have privileged jurisdiction and should be tried by the first instance. Furthermore, the lawyer refuted the accusation of the defendant's participation in the execution of the acts.
read more
STF resumes trial of the 1st defendant on January 8th this Thursday
Moraes votes to convict first defendant of January 8th