Spanish newspaper highlights ex-Real Madrid's bad phase at Coritiba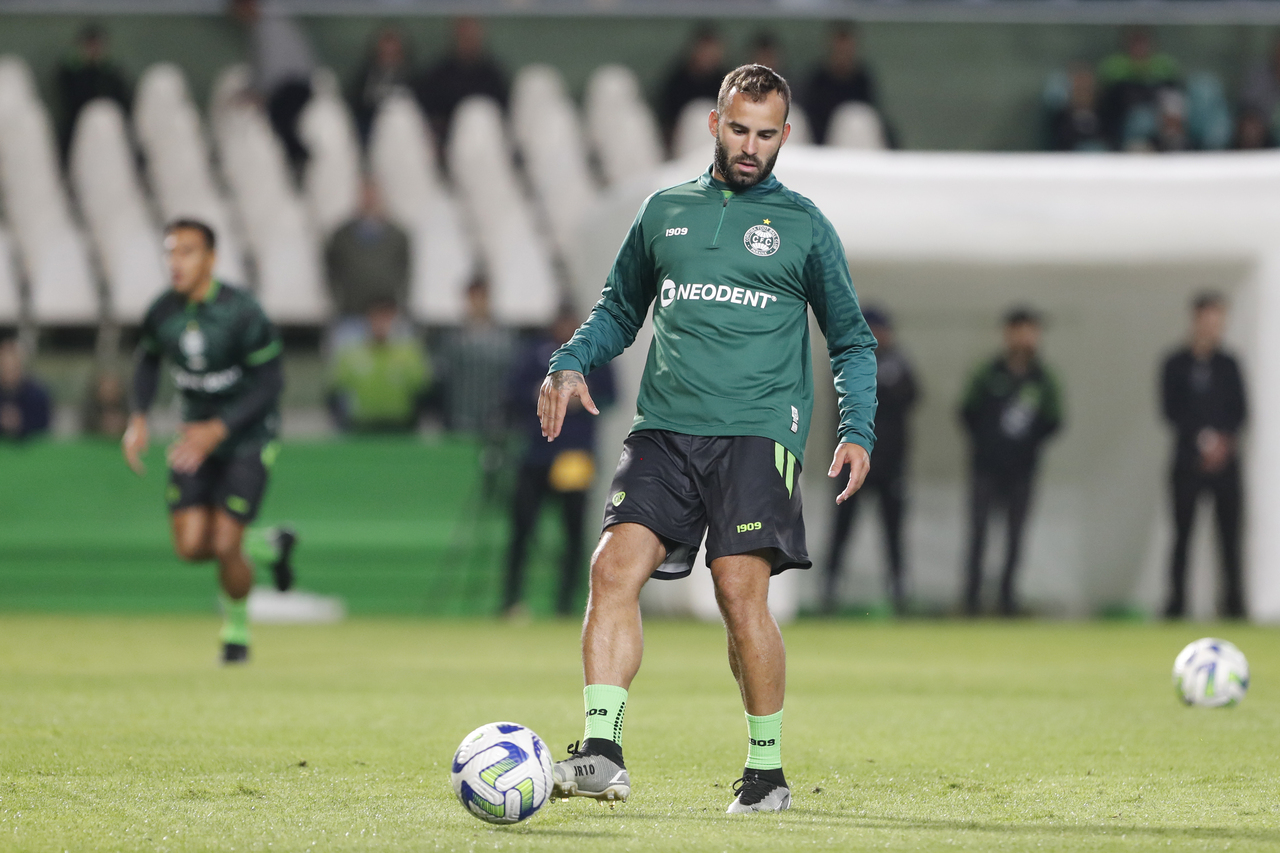 The Spanish newspaper Marca highlighted the attacker's bad form Jesé Rodríguez in Coritiba.
Revealed by Real Madrid, the 30-year-old European player played just five matches for Coxa in Brasileirão 2023, all coming off the bench, accumulating just 78 minutes on the field. He didn't score goals or provide assists.
+ Check out Coritiba's full table in the Brasileirão
The Madrid daily also recalls that Jesé arrived under expectations from the fans, especially with the possibility of forming a strong international attacking duo with Algerian Islam Islimani.
However, the former athlete from PSG, Las Palmas, Stoke City, Real Betis, Sporting, Ankaragüçü and, more recently, Sampdoria, suffered from physical problems, did not establish himself in Thiago Kosloski's squad and must leave Alto da Glória to end of season with erased passage.
Brand: Jesé disappears in Coritiba
Marca also highlights the frustrating career of the athlete who at the beginning of the last decade emerged as one of the main promises of the powerful Real Madrid, having played alongside stars such as Marcelo and Cristiano Ronaldo.
He arrived at Coxa after a period of four months without playing, since leaving Italian club Sampdoria.
"The trail of Jesé, who passed through seven teams since joining PSG in 2016, was lost until he disappeared completely in a Coritiba team that has one and a half feet in the second division", he continues.
Jesé and the unintentional controversy with Alef Manga
Finally, the report from the renowned Madrid daily also recalls the unintentional controversy in which Jesé found himself involved upon his arrival at Coritiba
Loaned to Pafos, in Cyprus, after being suspended from Brazilian football for involvement in match-fixing, striker Alef Manga commented on the Spaniard's presentation photo: "This number already has a name: mine."
"What starts badly ends badly", adds the periodical.
Don't miss anything
Receive news from UmDois directly on your WhatsApp!
Stay in
Subscribe to the UmDois Esportes YouTube channel!
See too:
Spanish newspaper highlights Jesé's bad phase at Coritiba: "What starts badly, ends badly"
UFC 300: Is the biggest card in MMA history coming?
Messi shirts used in the Qatar World Cup could raise R$48 million
Romário points out who is the most complete striker in Brazil