Schools include black students and focus on anti-racist teaching – 09/13/2023 – Education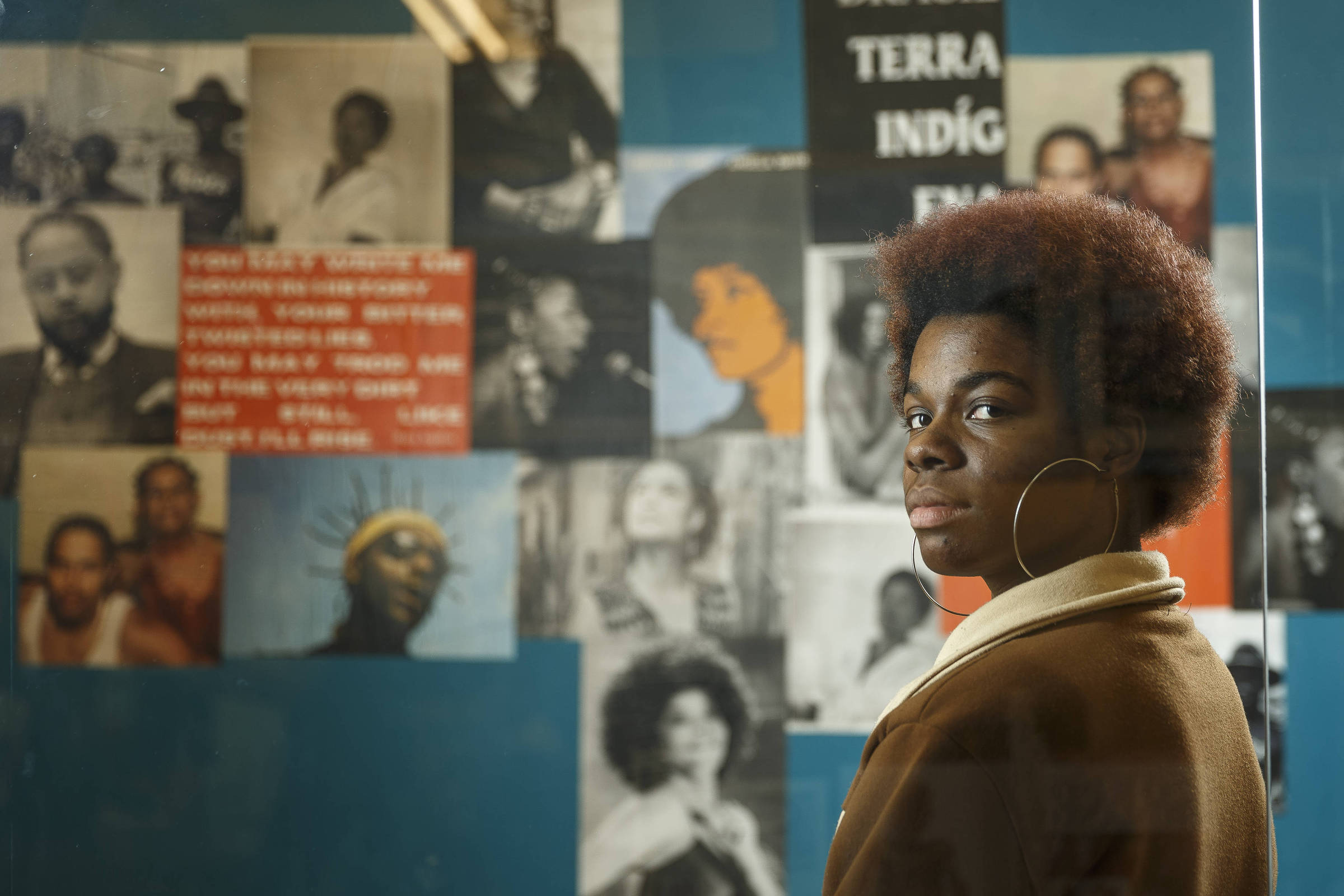 Private schools are still spaces where the majority of students are middle and upper class whites. To change the scenario, schools in São Paulo develop projects to increase racial diversity and promote anti-racist education.
"I need a repertoire to pursue the profession I choose. White people can already have difficulty getting a good job. For me, who is black and peripheral, it is even more difficult", says Beatriz do Carmo, 16, a scholarship student at Escola da Village.
One of the main actions carried out in schools is the creation of quotas or scholarships.
Escola da Vila, in Butantã, created the Ampliar project, aimed at secondary education, in 2019. With 19 participating students, the initiative covers tuition, transportation, materials, uniforms and educational trips.
In 2022, the institution began offering partial scholarships for black children in early childhood education and, today, eight students receive subsidies ranging from 70% to 90%.
Colégio Santa Cruz, in Alto de Pinheiros, also dedicates affirmative actions to this stage. The Santa Plural program, created last year, reserves places for paying black students and offers partial and full scholarships to those who meet social criteria.
There are 26 beneficiaries, including quota holders and scholarship holders. Another 26 vacancies were opened for 2024, in a notice closed at the beginning of the month. "The idea is that every year we welcome more children and change the scenario from a racial point of view", says director Beatriz Gouveia.
Since 2021, Colégio Vera Cruz has paid for two scholarships per class entering early childhood education and opens more places as it receives donations for the program — today, there are 44 scholarship students enrolled.
In partnership with housing movements in the center of São Paulo, Colégio Equipe, in Higienópolis, has been offering scholarships since 2022 in primary (first and sixth year) and secondary (first year) education for young black people living in occupations.
Luiz Henrique Cunha, 16, lives in Ocupação Mauá and is one of the 16 students included. For him, the project is a way of creating opportunities.
"When this happens in a private school, we are able to show different points of view of society. It is a way of combating prejudice."
"Our entry changes the perspective, because there are people who don't live with black people on a daily basis", says Beatriz, from Escola da Vila.
Flávia Garcia, 41, mother of two girls who study at Colégio Santa Cruz, reports that she was often the only black child in the class, unlike her daughters.
"We still have exclusion and racism because children don't live together, and there's no way to create relationships of affection and friendship without coexistence", he says.
For Garcia, other positive points in his daughters' education in relation to his own are the presence of black teachers and the curriculum that values ​​diversity.
The four schools said they seek to hire more black professionals. At Vera Cruz, 25% of teachers are black, says pedagogical director Regina Scarpa, who highlights the importance of racial literacy for the entire team.
"Whiteness has to take responsibility for overcoming structural racism. It's not just about providing scholarships, but about expanding the possibilities of interracial relationships and building models in which black people are seen in their power and dignity."
Institutions also give more space to Afro-Brazilian cultures in curricula.
Santa Cruz included studies on culture and black artists, such as rapper Emicida. The criteria are the same for the school's collection of books and toys, and for inviting experts to dialogues.
Escola da Vila has consultancy services to help with changes and has created an anti-racist action plan, says Pablo Damaceno, director of Vila das Juventudes.
Students study the biography of black personalities and African and indigenous mythologies, and produce works on black literature. The school seeks to increase the presence of black speakers, such as scientist Sônia Guimarães, the first black woman with a doctorate in physics in Brazil.
For Cleude de Jesus, member of the advisory board of the Interschool League for Racial Equity, these are still initial steps.
"Promoting anti-racist education presupposes being willing to change the structure, thinking about how black people are represented and how power is divided in these spaces," he says.
According to the League, eight schools in São Paulo carry out a self-diagnosis of racial relations in partnership with the institution Ação Educativa, but there are more steps to implement and execute an effective anti-racist action plan.
---
VILLAGE SCHOOL
Modalities: early childhood education, elementary education and secondary education
Monthly fee: ranging between R$4,000 and R$5,000
Enrollment information is available on the school website
SANTA CRUZ SCHOOL
Modalities: early childhood education, elementary education and secondary education
Monthly fee: ranging between R$4,760 and R$5,830
Enrollment information is available on the school website
COLLEGE TEAM
Modalities: early childhood education, elementary education and secondary education
Monthly fee: ranging between R$2,855 and R$3,785
Enrollment information is available on the school website
VERA CRUZ SCHOOL
Modalities: early childhood education, elementary education and secondary education
Monthly fee: ranging between R$4,456 and R$5,344
Enrollment information is available on the school website