Remember "domestic accidents" suffered by Ana Hickmann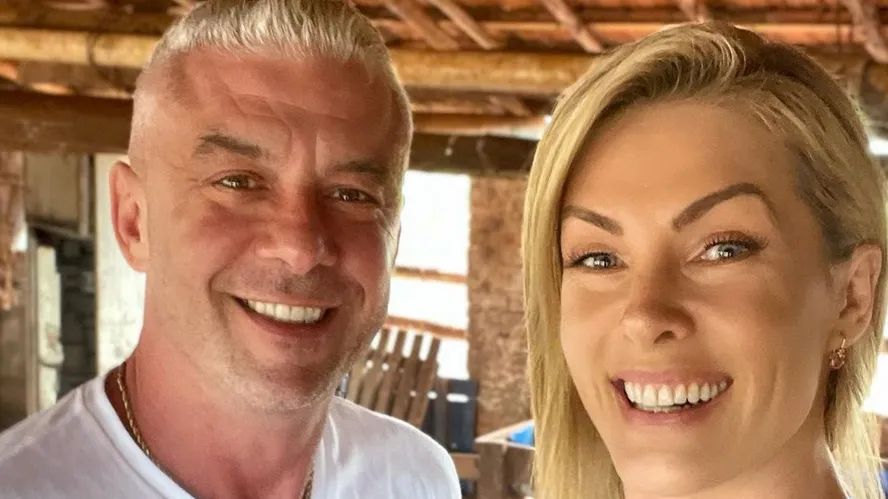 Violence
Internet users raised moments in which the presenter revealed that she had been injured in 'accidents'
After Ana Hickmann confirmed, through her advisor, that she had an argument with her husband, Alexandre Correa, and registered a domestic violence report against the businessman, the Fábia Oliveira column rescued news of domestic accidents suffered by the presenter, who used her social networks to show the injuries and vent to their followers.
"Falling down the stairs, slipping in the bathroom, falling and hitting your head on the corner of the table are the most common excuses used by women who suffer from domestic violence",

recalled a person on X, formerly Twitter.
Another user warned: "We need to thoroughly investigate these 'domestic accidents'".
In 2013, Hickmann showed a bruise and then the flowers she received from her husband after the incident. In 2022, she had to take anti-tetanus medication when she cut her finger, after the bathroom blindex burst on top of her and a few months later she fell from a horse while riding the animal.
"Guys, I've been through deliverance now, I swear. It took me a few minutes to recover because what happened to me was a shock. I was getting out of the shower and the door to my shower, as I closed it, exploded all over me. It was the scariest scene I've ever seen in my life. This had never happened here at home,"

said the blonde in an Instagram story at the time, in August 2022.
Something unexpected happened with the horse in October last year, when he was on vacation with his family. At the time, she revealed that she suffered from patellar chondromalacia in both knees and, when she got on the animal, the region had "failed".
"I couldn't hold on, I fell backwards, I hit the wall, in the place where the horses drink water, for about ten minutes I almost ran out of air, I hit my rib, I have a huge bruise on my back, but I'm intact",

vented.
The reactions of X's followers do justice to the results of some research which indicate that 35 women were physically or verbally attacked every minute in Brazil in 2022, 28.9% of the female population, the equivalent of 18.6 million women, being the highest percentage in the historical series of the survey carried out by the Brazilian Public Security Forum and Datafolha.
Of these, the majority use domestic accidents as "excuses" to justify injuries caused by husbands in cases of aggression, with the intention of protecting and protecting the aggressor.
If you are a victim of domestic violence, dial 180. The channel aims to help women in this condition and any report will be passed on to a competent and specialized sector. The victim will receive appropriate support and will be taken to the police station.
Read more:
Ana Hickmann injured her arm and was headbutted when attacked by her husband
Ana Hickmann's husband talks about the couple's company's R$3.5 million debt
'I apologize to my family' says Ana Hickmann's husband after episode of aggression