'Potonga' is arrested on suspicion of using teenagers to sell drugs in Amazonas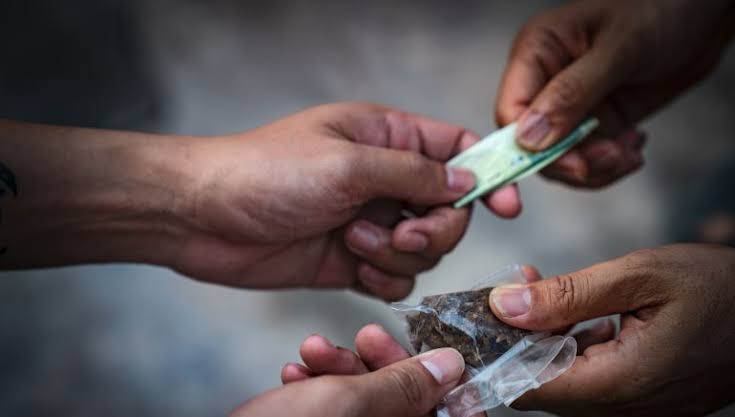 Drug trafficking
At the time of arrest, the individual was in possession of a significant quantity of cocaine.
Pauni (AM) – Antônio Martins de Oliveira, aged 24, was arrested on suspicion of using teenagers to sell drugs, in the Nova Esperança neighborhood, in Pauini, Amazonas.
According to the manager of the municipality's 63rd DIP, clerk André Chaparro, an operation was launched to investigate anonymous complaints that Antônio, known as "Potonga", was using two teenagers, aged 15 and 16, to sell drugs and collect the payment of illicit material, in the vicinity of the mentioned location.
"We carried out monitoring for two days in that region and were able to identify that the teenagers were using a red Honda CG motorcycle to carry out illicit activities. From this, we arrived at Antônio's whereabouts",

he said.
According to the manager, at the time of the approach, the individual was in possession of a significant amount of cocaine and the teenagers were in possession of marijuana, in addition to cash, resulting from the drug trade.
"In addition to the drugs and money, we seized banknote holders with some documents; material for packaging narcotics; a cell phone; a GPS; and the motorcycle used to transport drugs",

reported.
Antônio will be charged with drug trafficking, association for the trafficking and corruption of minors and will be available to the courts.
The teenagers will be responsible for an infraction similar to the crimes of drug trafficking and association for drug trafficking and will be available to the Infractional Court.
*With information from consultancy
read more:
Suspects on speedboat execute man at Panair fair
VIDEO: Bus driver attacks couple of passengers in Manaus
VIDEOS: Woman crashes car into motorcyclist and is detained in Manaus