Portugal wins with a goal from CR7 and remains 100%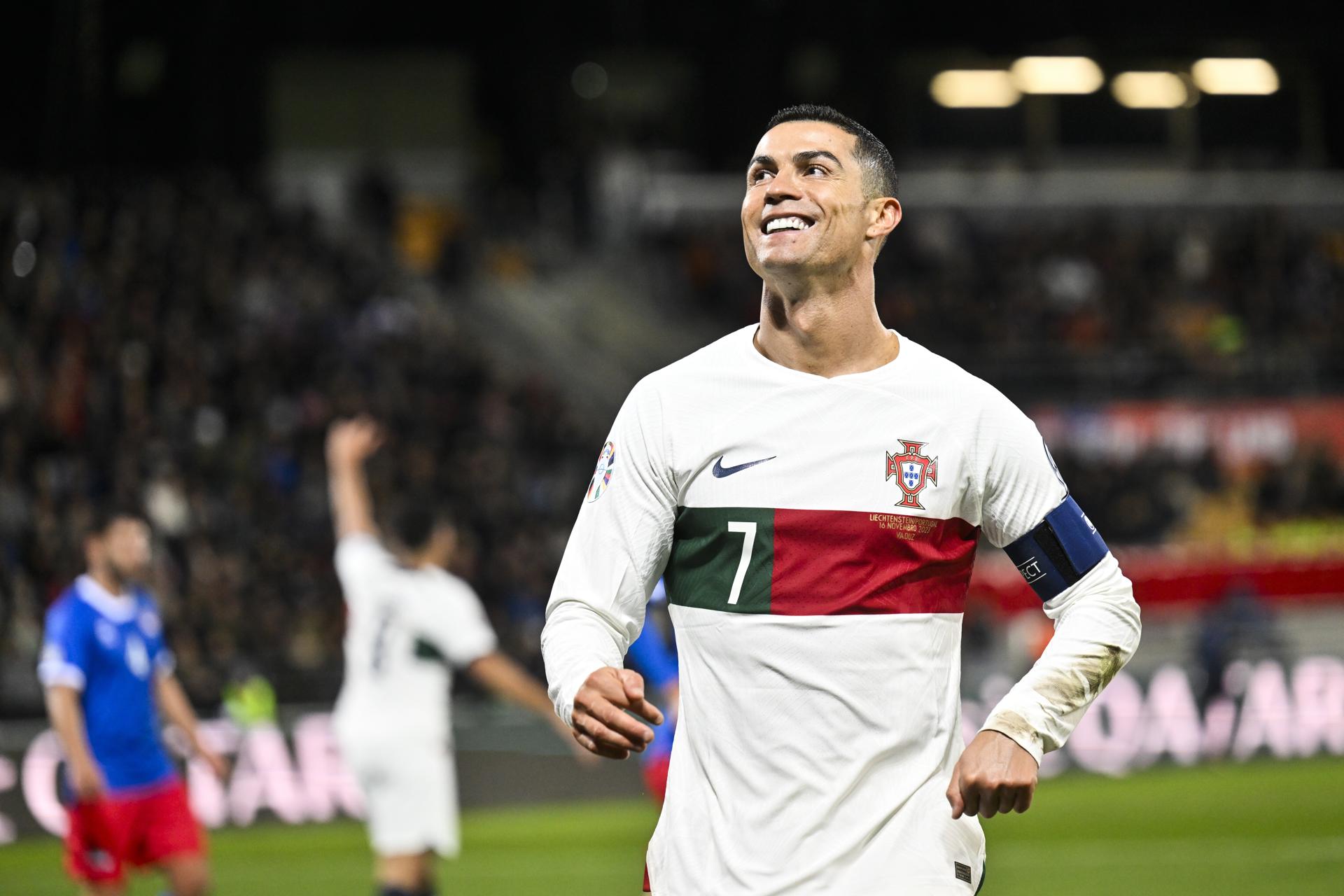 Most dominant team in the European Cup qualifiers, Portugal extended their advantage at the top of Group J by beating Liechtenstein 2-0 this Thursday (16), in Vaduz, home of the opponents, in the penultimate round. After a goalless first half, the game was resolved in the final stage, with Cristiano Ronaldo and João Cancelo responsible for the balls in the net. It was Ronaldo's tenth goal in the Qualifiers, which is why he now shares the top scorer with Belgian Lukaku.
With 100% success, Portugal now has 27 points, against 19 for Slovakiawho secured a place in the European Championship by winning the Iceland by 4 to 2. Luxembourg, which was also in contention for second place, beat Bosnia and Herzegovina 4 to 1 and reached 14 points, but the Slovaks' victory took away their chances of qualifying in the final round.
The first half was uninspired football from Portugal, so much so that the huge technical disparity between the teams was not visible. Not that Liechtenstein managed to cause major concerns, but the detail is that the Portuguese did not demonstrate the capacity to do so either. Only in the final 15 minutes before the break did the game become a little more interesting, with dangerous shots from Cristiano Ronaldo and Gonçalo Ramos.
All the scarcity of the initial stage was compensated in the first minute of the second half, when Cristiano beat the marker in the race, after a pass from Diogo João, and hit a strong left to open the score. It was his tenth goal in this edition of the European Championship Qualifiers. Ten minutes later, Portugal expanded with João Cancelo, who took advantage of a mistake by goalkeeper Benjamin Büchel, on the edge of the area, to clear the ball and score an unprotected goal.
The two-goal difference left Liechtenstein bewildered and it became very easy for Portugal to control the match by exchanging passes, but without forcing offensive plays. Without much intensity in the rest of the match, the Lusitanians found the net again at the end, in the 39th minute, when Gonçalo Ramos caught the rebound of his own shot and scored, but the VAR reviewed the play and disallowed the goal due to an irregular position. by António Silva in the move.
In Group G, Montenegro beat Lithuania 3-0 and now has 11 points, in third place, two points behind vice-leader Serbia, the team with which it competes for the second place in the group. Hungary, leader, with 15 points, is already classified.
See too:
Will Alexandre Pires buy SAF? See clubs the singer has his eye on
Eurocup qualifiers: Portugal wins with a goal from CR7 and remains 100%; Slovakia advances
Ranking: Three Brazilian clubs are among the ten best in the world
UFC Vegas 82: Check out the full card, where to watch and predictions