PL deputy denies that photo holding gun is a message to Lula – 03/19/2023 – Panel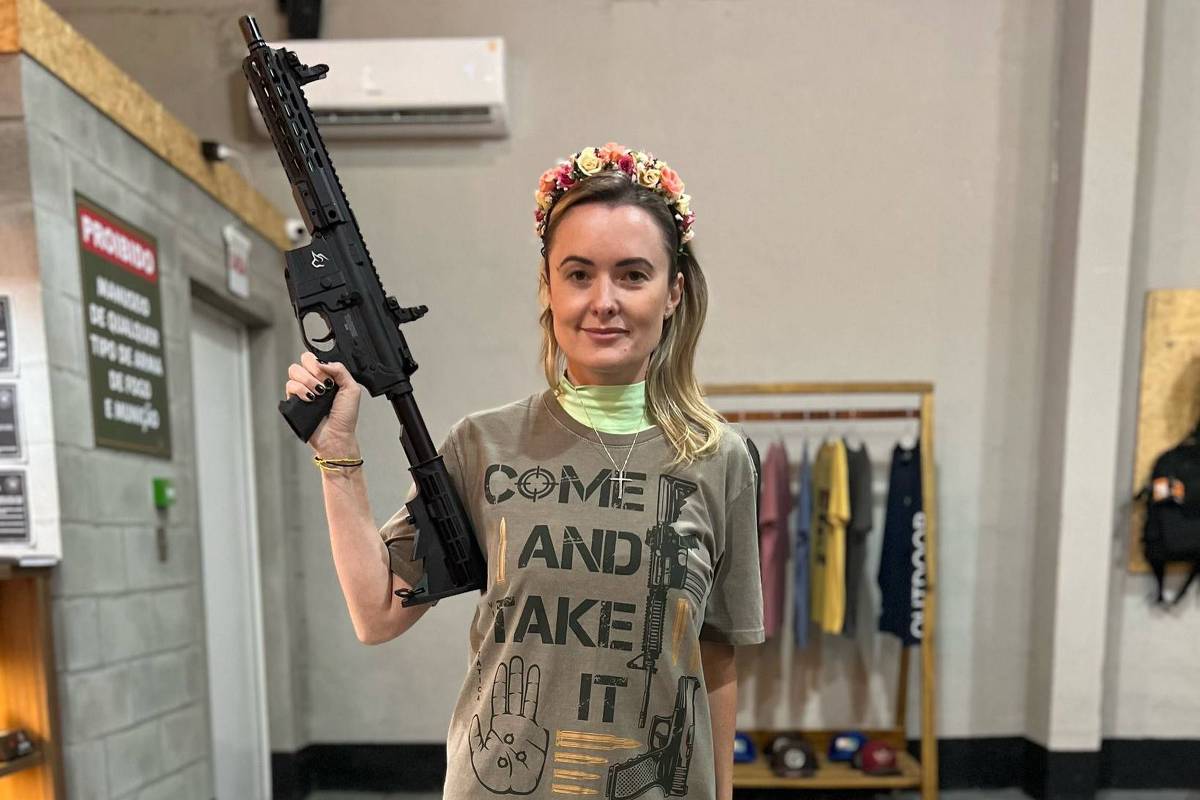 Accused of inciting violence by allies of President Luiz Inácio Lula da Silva (PT), deputy Júlia Zanatta (PL-SC) denies that the photo posted on a social network in which she holds a carbine while wearing a T-shirt printed with a hand with four fingers perforated by bullets is an allusion to the PT.
"Is it written Lula on the shirt? It's not, right. It's not written Lula. I think he's not the only one missing a finger or two, I don't know. It's not written Lula and at no time did I say in my text: 'let's attack', 'let's take up arms to make a revolution'. The left already said that once. I never said that", he tells the Panel.
She said she won the shirt of the owner of the shooting club where she took the photo. "I won it right there, put it on, and took a picture. But my text doesn't mention anything about incitement to violence."
In the post, the congresswoman writes: "Come and take it! We cannot let our guard down. Unfortunately, the situation is not easy. With Lula in power, we leave behind a dream of freedom to move on to a unique and exclusive defense of jobs, of the people who invested in the weapons sector," he wrote. "We are now talking about rescuing jobs and fighting for legal security! In this PT mismanagement, we have to fight to guarantee what is already in the law. And prevent setbacks. Count on me. We will not give up."
According to her, the expression "come and take it" is famous among gun supporters in the United States. "It's just my political stance that they're trying to criminalize."
Zanatta claims that he will file a complaint with the ethics council against the president of the PT, Gleisi Hoffmann, who, also on a social network, spoke of "Nazi behavior by the deputy of SC, of ​​apology for violence against @LulaOficial."
"Gleisi offended me, called me a Nazi. It's something very serious. I never defended totalitarian dictatorships, unlike some there, like her, for example. So I think it could be a breach of decorum that she wrote that about a fellow deputy", he says.
"In my state, Santa Catarina, people from Santa Catarina have often been accused of being Nazis. Every day on my social network, someone is calling me a Nazi. So it's the trivialization of Nazism, and it's a very serious offense for me."
The parliamentarian claims to be being threatened on social networks because of the post. "These things, in fact, fuel everything they talk about, violence against women. But it seems that right now I don't serve as a woman."
Lula's allies, in turn, intend to bring justice against the parliamentarian. Deputy leader of the government in the Chamber, deputy Alencar Santana (PT-SP) sees in the parliamentarian's post an incitement to violence. "It is a threat to the life of the President of the Republic. So it also goes against the penal code there, specifically the law of the democratic state. At the same time, she will have to explain whether she owns and carries a weapon of that caliber", he says.
"We cannot condone this type of attitude that encourages people to commit attacks against someone's life."

PRESENT LINK: Did you like this text? Subscriber can release five free hits of any link per day. Just click the blue F below.