MP rapporteur rebuts Marina and suggests minister's 'narcissistic spirit' – 05/24/2023 – Power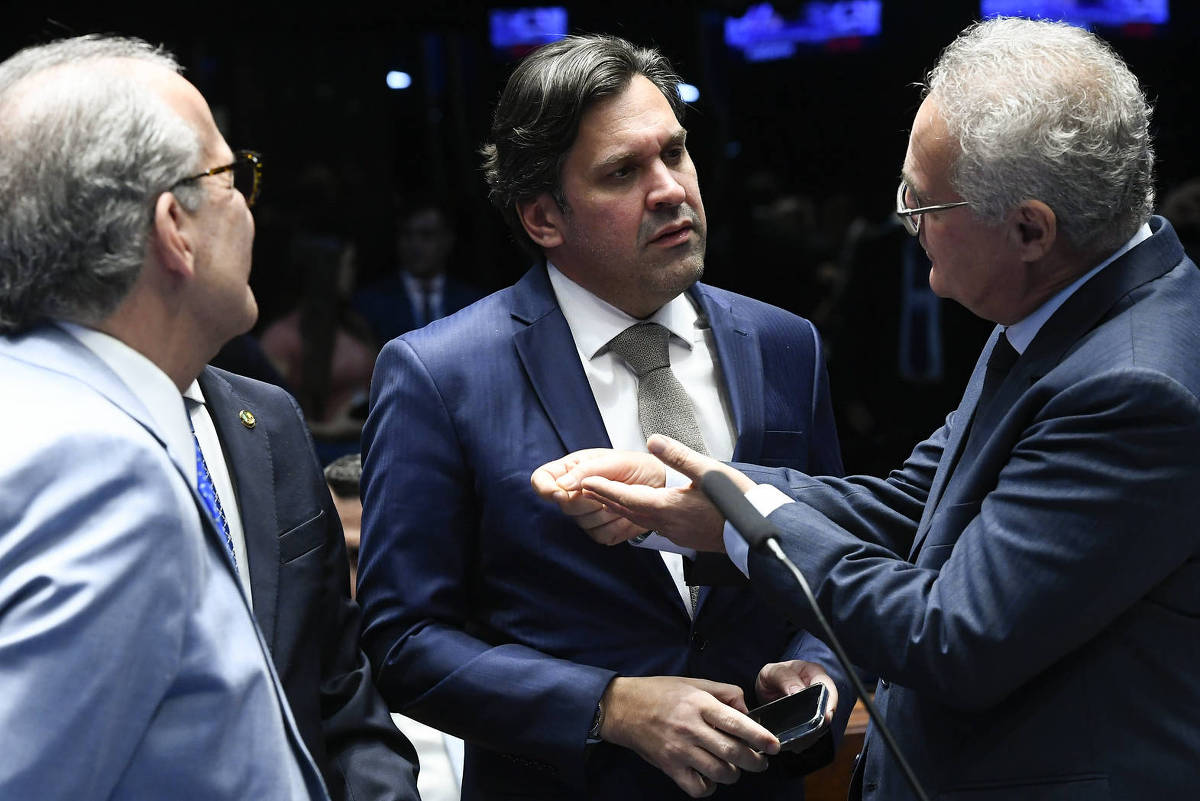 Rapporteur of the provisional measure dealing with the reorganization of the Esplanada dos Ministérios, federal deputy Isnaldo Bulhões Jr. this Wednesday (24th) countered the criticism that her report empties the functions of the portfolio headed by Marina Silva (Environment) and said that the minister "is totally positioning herself out of context, going against the government's thinking".
"When she speaks, I don't know if she's moved by a narcissistic spirit, that the Ministry of the Environment or the environmental protection policy is being emptied, that's not true. All competences are being preserved, that's a State policy , it is not an individual, person policy," he said.
In an interview with GloboNews, he continued: "I think that Minister Marina's complaints and statements are perhaps much more because she understands that she may be losing power than, yes, some damage to the policy of protecting the environment", he said.
Marina returned to criticize this Wednesday the dehydration of the portfolio proposed in the National Congress and endorsed by President Lula (PT).
The report by Bulhões removes the CAR (Rural Environmental Registry), the ANA (National Water Agency) and solid waste management from the environmental portfolio, in addition to excluding the demarcation of peoples' territories from the Ministry of Indigenous Peoples.
"President Lula's credibility, or the Minister of the Environment, is not enough. The world will look at the legal framework and see that the government structure is not the one that won the elections, it is the government structure that lost. This will close all our doors," she told the House Environment Committee.
As shown to Sheet, the Planalto Palace acted to try to avoid defeats in priority areas for the president in the provisional measure for the reorganization of the Esplanada dos Ministérios. The balance of the negotiation of the new format of the Esplanade was negative for the Minister of the Environment.
In the same interview with GloboNews, Isnaldo also stated that "it is not discredit in any way" to remove the competence for demarcating indigenous lands from the ministry headed by Sonia Guajajara and transfer it to the Ministry of Justice.
"History will show [que] preserving the jurisdiction to recognize the demarcation of indigenous lands in court, as it has always been, without a doubt it will be much healthier for the Ministry of Indigenous Peoples", he said.
According to him, this movement does not only represent a "issue of impartiality". And he claims that the transfer to Justice is a decision by Congress, the result of conversations he had with deputies and senators.
"The process of recognition of the demarcation gives the right, essentially, to adversary proceedings. Staying with the Justice, without a doubt, in addition to impartiality, these processes will be decided by listening, logically, to the Ministry of Indigenous Peoples, the indigenous community and anyone who is going to contradict any type of of process."