Lula criticizes the business model of technology companies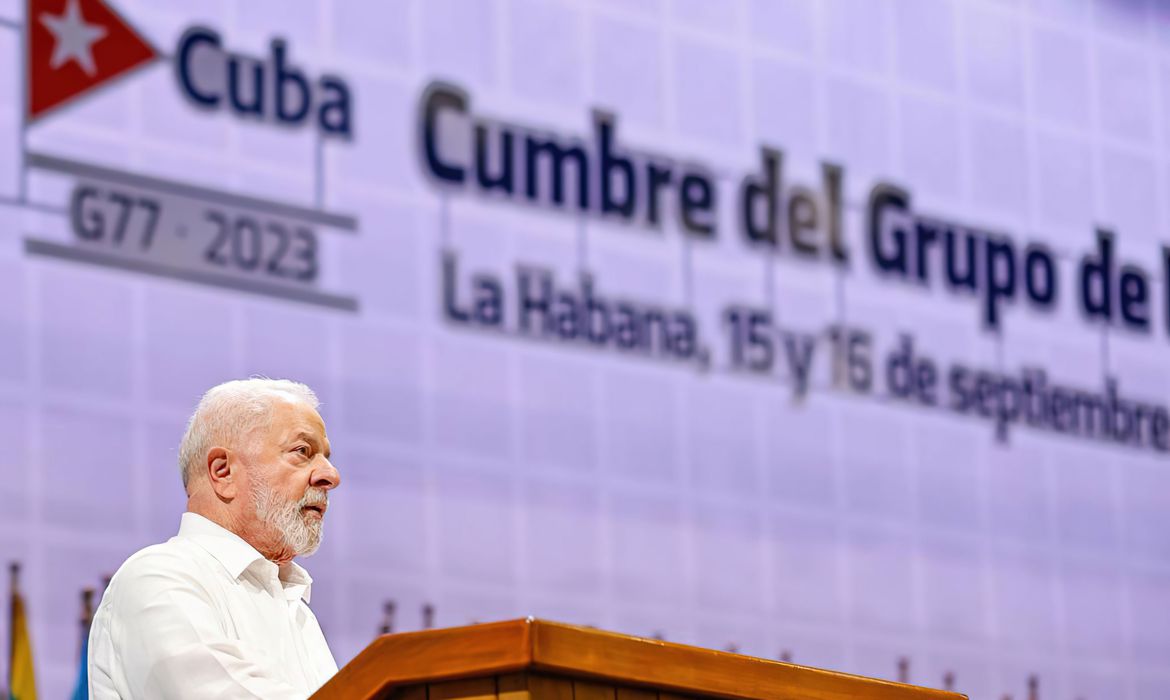 Disapproval
Brazilian president participates in the G77 + China Summit
President Luiz Inácio Lula da Silva criticized, this Saturday morning (16), in Havana, the business model of large multinational technology companies. The statement was made during the G77 + China Summit, in the Cuban capital.
"Large multinationals in the technology sector have business models that accentuate the concentration of wealth, disrespect labor laws and, often, fuel human rights violations and encourage extremism," said the Brazilian president, who arrived in Cuba on the night on Friday (15).
This year, under the presidency of Cuba, the G77 + China meeting discusses the topic Current Development Challenges: Role of Science, Technology and Innovation. The group, created in 1964 with 77 member countries, has been expanded and currently consists of 134 developing nations from the global South belonging to Asia, Africa and Latin America. The bloc's union with China occurred in the 1990s.
Lula opened his speech by condemning the isolation imposed on Cuba by other nations. "We reject the inclusion of Cuba on the list of states sponsoring terrorism," said the president.
In his speech, Lula also defended the United Nations (UN) global digital pact and once again demanded climate finance from all developing countries.
Still in Havana, Lula will carry out a work schedule with the president of Cuba, Miguel Díaz-Canel. This is the first official trip by a Brazilian president to the Caribbean country in nine years. The last one was in 2014, when former president Dilma Rousseff was in the Cuban capital.
From Havana, the president will head to New York, in the United States, where he will give the first speech of the general debate of heads of state at the 78th UN General Assembly, next Tuesday (19).
It will be the eighth time that President Lula will open the general debate among heads of state. In the eight years he governed Brazil, in his first two terms, he only stopped appearing in 2010.
The head of the Brazilian government will also participate in the launch of a global initiative to promote decent work, together with the President of the United States, Joe Biden. Other bilateral, multilateral and ministerial meetings are also planned between participating countries and various international organizations on the sidelines of the assembly.
Lula will travel to the United States accompanied by ministers who are expected to participate in several thematic meetings in the areas of human rights, health and disarmament.
read more
Lula embarks for G77 in Cuba and UN General Assembly in the USA
Lula is rated with up to 80% approval in the interior of AM and in the capital with only 35%
Lula sanctions law confirming 9% salary adjustment for federal employees